Weekend Round Up 17th 18th February
DEVON GODDARD
To start the news this week, the Tuff Fitty baby boom continues with the arrival of Devon David Goddard.   Many congratulations from us all to Tom & Katie. Despite a long labour everyone is doing well, Tom included.  Born on 17th Feb at 04:04 weighing 8lbs. This is the third member of their household to be wearing one piece suits!  We wish Devon every health & happiness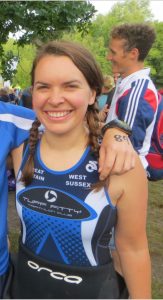 BRITISH TRIATHLON 
Some news to pass onto members is that there have been some changes to the British Triathlon Rule Book for 2018. The BTF are one of just four national bodies who have been converging their rule book with the ITU (International Triathlon Union),  and this years changes brings more commonality with World Triathlon Corp (whose rules cover Ironman). Some key changes for you to note are:
Disk brakes now allowed across ALL events.
A competitor cannot use a communication device whilst they are racing, or within transition whilst the race is live. In addition, cameras, phone cameras and video cameras are prohibited unless permission is given by British Triathlon or the Event Organiser.
Smart helmets must follow the rules around not being inserted in or covering the ears.
In middle/long distance events the midriff can be exposed – no changes have been made for sprint/standard distance.
The use of swimskins is now allowed, but they must be 100% textile material.
Socks can be used where wetsuits are mandatory. Not where wetsuits are optional or banned.
No diving in pool swims.
Finally, the "Brownlee assistance" method is now banned!
If you require the full details of the rule changes, Clive will be happy to email them across. Unsure about a Brownlee assist? That is where Alistair helped Jonny to cross the finish line when he collapsed – this is now deemed outside assistance and is not permitted.
All events have to be permitted by British Triathlon who send a technical official to oversee the events.  There were 85 multisport events including tri's Aquathlons and swims in the South East region in 2017.  Tuff Fitty's Clive Harvey is a qualified Regional Technical Official and whilst the number of trainees has increased for this year there is only one other RTO in West Sussex (meaning they can officiate at Open water events). These two get a lot of requests to officiate with some having to come down from London during the busy periods. There is a qualification pathway through trainee, and Local Technical Official, but if anyone would like to see first hand what being a Technical Official is like before signing up, Clive is happy for someone to join him, even if he is already assigned a trainee to mentor for the day.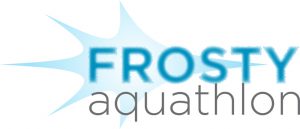 FROSTY AQUATHLON
Entries close this weekend for the 23rd Frosty Aquathlon.  If you have still not entered; whether a Tuff or someone reading this round up; you would be most welcome to enter on line……but time is running out, entries shut at close of day Sunday 25th Feb . Race day is Sunday 4th March
HAMPTON COURT HALF MARATHON 
Trevor Harvey reported in from Richmond on Thames :-
"Given that I'd been a horses a**e and double booked for Brighton Half, I decided to do the Hampton Court Half on Sunday.
For those of you who have competed at the Kingston Breakfast Run, the course is fairly similar apart from a loop further north up the Thames from Kingston.  Sadly, I was a minute slower than Worthing Half the previous week;  perhaps two in consecutive weeks at my age is too much; certainly two is a strain on the wallet!
A big race, with over 4,000 runners, hence there were seeded wave starts.  Even with a minute between waves, there was still a lot of congestion, and the first few miles are alongside roads which are not closed.  In spite of instructions to run on the pavement, one lengthy section necessitated running in a fairly major road to pass people – certainly not ideal.  Apart from that congestion, a good race; big medal; T shirt and lots of nibbles at the end.
Trev
GREENWICH PARK 10K
Stuart Harvey was also out racing again, this time at Greenwich and he reports:-
"Last Sunday I took part in Greenwich Park 10k. A gloriously sunny, albeit cold London provided ideal racing conditions for the three lap event that would take in a majority of Greenwich Park and it's famed Naval buildings and observatory (banner shot above).
The event put on by a group called RunThrough.co.uk organise races across the country but predominantly in the capital. This is the second time I've participated in a RunThrough event, the other being a 10k in the London 2012 Olympic Park. The events are always well run and are easy to get to and all finishers get an all important medal. (Mostly my reason for entering!).
The event has 5k and 10k distances, and as I was up in London visiting the sis' it made sense to drag her into it too and convinced her that it would be a great idea to do her first competitive 5k event. Being in Wetherspoons until 1:30am the night before and then having to negotiate the tube and a bus to make it home didn't offer the greatest of race preparation if I'm honest, but we both made it to the start line all the same.
The course involved a fairly steep climb which was tackled once for the 5k and three times for the 10k. A fairly decent sized field, I came home in 25th place out of just over 400 runners in a time of 43:58 whilst Jo finished the 5k mid table. A very respectable effort for her first event. Time will tell if I was able to light the running touch paper for her, watch this space! 
Stu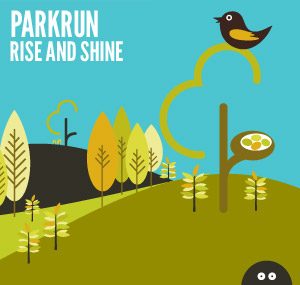 PARK RUN
At Worthing Park Run there were just two of our regulars. First home was Antony Oliver in 22:21 & Amanda de Ridder in 24:20. Tim Kenny was on the organising team this week. Across at Bognor Park Run, Jason Rae was out running again after his Dark Star Marathon.  Andy Strong & Kirsty Keith were in action again at Bushy Park, Park Run. Of course Bushy Park is where Park Run first started in October 2004 and paying homage to this is how busy this venue is. This Park Run had 1,586 runners just on Christmas day 2017 with 44 volunteers present! This week 1,249 runners crossed the finish line, and Strongie came home in 21:59.  Well done to all this weekends Park Runners.
Please do not be shy; keep emails coming of where you have raced, it is not boasting; clive.harvey@tinyworld.co.uk