Weekend Round Up 19th 20th May
Whilst 17 Club members were cycling up the hill to Whiteways Lodge at Arundel Tri, and a further 6 down in the New Forest,  there was still a multitude of Tuffs out doing what comes naturally.  Separate reports have been added for Arundel & Swashbuckler Tri's but plenty more to cover. Read on:-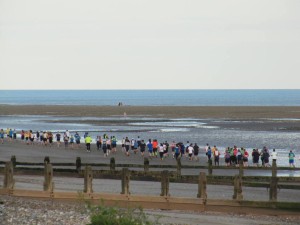 LITTLEHAMPTON BEACH RUN 
Whilst many club members were at our regular Wednesday track run, some Tuffs attended this run from Littlehampton Green. After some warm weather the wind picked up considerably by the evening making the outward leg harder work, but there were still good performances from Jason Rae in 40:13, Michael Redgrave (40:17) & Debra Cauchy-Duval (40:17). Strong running from two who ran in their running club vests; Neil Rabone who crossed the line in 37:54 & Tony Pearce 39:58  – We will let Jason take up the story:-
"This week was one of my favourite runs of the year. The Arunners beach run is a fantastic event put on by probably the friendliest run club around. All of the members will take time to chat to you whether you are a member of their club or not. Collecting your race number can be difficult because it involves a room absolutely full of cakes that they sell to runners for charity. The race has a kids run then the main race starts at 7.30pm. I saw a guy in a Tuff vest Michael Redgrave, so went and said hi as my vest was on the washing line at home. Tony Pearce was running in his Striders colours
Its just under 5 miles and each year the route varies depending on the rock and sand movement due to the tides. The race got underway and I started at the back plodding slowly until we got to the sand. I sped up a bit and ran east through the pools and across the sand.
The turn point was near the Greensward and we were soon heading back . I caught another Tuff, Debra Cauchy-Duval, Tony passed us all and as we headed back we caught up  with Michael all finishing within a few seconds of each other.  The WSFRL is a great series of very cheap races and highly recommended. Shameless plug time here. I am organising a 5 mile beach race on June 17th at 8.00 am in Felpham (click here for details) which includes bespoke medal and free Ice Cream.
Jason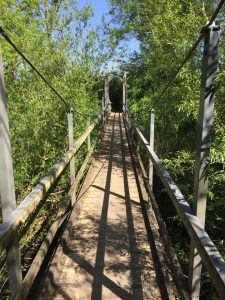 ARUN RIVER MARATHON
A busy week for Jason, who puts so much back into multisport, he was out again for the Arun River Marathon, on a sunny morning as the banner shot above shows
"This week was another Sussex Trail Events race and part of the river series. Jay McCardle, Chris Ette and Danny Cunnett from Tuffs organise this race which starts and finishes at Littlehampton marina. On Saturday evening I collected them from the turn point after they had marked the route, and brought them back to their cars at the start. I also transported some bits for the Bognor 10k. Up at 5 am on Sunday we transported some more bits to the Bognor 10k before getting to the marathon start to help with registration. It was soon 9.00 am and the run was underway following the river bank to Arundel. There  was a triathlon going on there so I thought I might see a few Tuffs. As we ran along the path towards Swanbourne lake I saw a few people I knew but no Tuffs but then as we turned onto the path behind the wildfowl trust Paul Martin shouted out from the bridge. This is one of the most scenic marathons along the River Arun, crossing the wobbly bridge just before Houghton. Crossing the road into Amberley the race leaves the river and you can look up and see the path climbing to the top of the very steep Amberley mount. I had soon climbed this and had reached the turn point. The STE races and trail marathons are much friendlier events than road running as everyone will always chat or say well done as you pass them on the out or back. The weather was overcast on the way out but the sun came out for the return and the temp rose quickly. The water stops were 6 miles apart so I didn't run with a bottle. The last stop was by the Black Rabbit and the hardest part of the run is the twisting river bank. I stopped at a shop in Arundel bought a couple of drinks and got going again. I hadn't set myself a big target to complete the run as it was my first run over 13 miles since January so I was really pleased to finish 40 mins ahead of what I set myself. A breakfast and drink and medal one of the 4 river series was waiting at the end.   Pleased with my time, there was also a great performance from fellow Tuff, Barry McElearney who finished in 3:51:58, finishing in 17th position. All these events only ever happen because a core of athletes give back to the sport by marshalling or helping out in some way and it's a great opportunity to get to know other runners.
Jason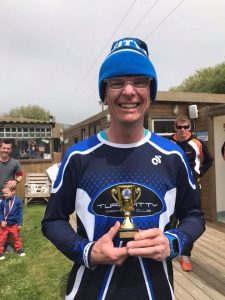 THE MARSHMAN
Clive Patterson-Lett attended the tenth anniversary staging of The Marshman ably supported by Nicole. The morning featured Standard Distance & Middle Distance tris, alongside three swim races.  The venue was on the edge of the Dungeness Nature Reserve between Hastings & Folkstone.  Clive participated in the Standard distance. In achieving great split times across each of the Swim, Bike & Run he crossed the line 5th overall and trophy winner – 1st in his age group – as the above photograph testifies.  (sales plug; apparently the Tuff bobble hats gained wide praise -purchased yours yet?)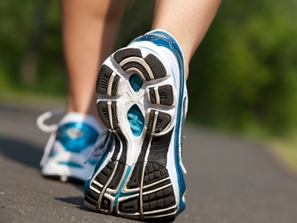 BOGNOR PROM 10k
A smaller turnout of Tuffs than usual with so many other races on, but definitely a case of quality over quantity. The race was a sell out with over 1700 finishers.  Brilliant running from Simon Thistlethwaite 38:22 & Andy Crawford just behind in 38:39.  Crossing in 25th & 29th positions respectively illustrates the strength of their running. Great to see Tony Morgan back on the campaign trail (46:58) Becky Adamek & Tim Kenny.    One very notable achievement was notched up by Ian Bayley. He had entered Arundel Triathlon but then felt compelled to attend his home 10k. the answer was race both -good work all in the sun.  Congratulations: thank you to Becky Adamek who has reported in:-
"Having wanted to do this run for a few years I finally got round to it, complete with my 20 week bump and roping my Mum in to enter too. After a few hot weekends I was relieved that it was cooler on the day and for once there was barely a breeze. It was nice to bump into Simon Thistlethwaite beforehand who had a cracking target time in mind – and he smashed it!
The run itself was lovely, I really enjoyed it. There was a really nice relaxed and friendly atmosphere, the kilometres flew by, the route was good (not too much of a seafront slog) the crowd support was brilliant, and the all-important medal was good quality. It might be more challenging if you're after a PB simply due to the success of the event with such a huge number of entrants and trying to get past people etc, but I'd definitely recommend this event to anyone who hasn't done it already."
Becky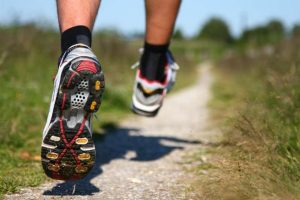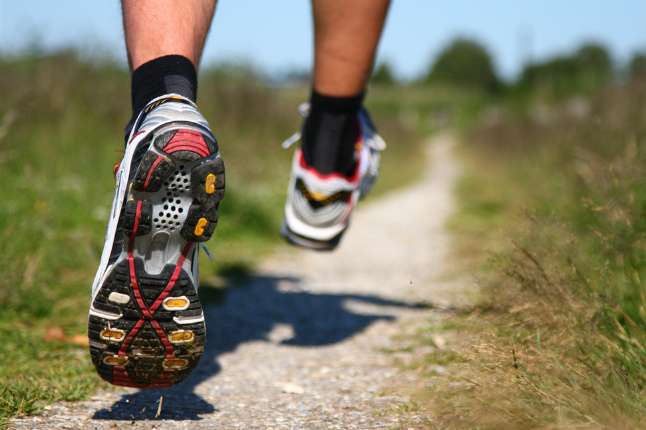 HORSHAM 10k
Another sell out race, with over 400 finishers, plus a junior race,  this time up at Horsham for the Horsham 10k. Both Ian & Leigh Moore were in attendance for this race. Unlike Bognor which was a road race, this is a multi terrain race from the Rugby Club along fields, bridleway and a climb back up to the Rugby Club. A good taper run ready for their next weekend's marathon. Ian crossed in 64:45 and Leigh in 70:19 – terrific times. Hold on, we hear you say, they can both run much faster than that?  However both elected to be pacers so they had the privilege of running around carrying little flags.  As Ian carried the 65 minute flag and Leigh 70 minutes, so it transpires that was spot on pacing; good work.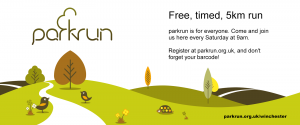 PARK RUN 
With lots of events on, Tuffs were only spotted at one Park Run this week – Worthing Park Run, 5 runners. James Oram crossed in 19:51 maintaining form before his next marathon. Dave Priest finished in 25:11.  Good to see Antony Oliver racing – clearly a 'warm up' as he finished  in 25:20 in readiness for Sunday's Arundel Triathlon. Cathy Oliver finished close behind in 27:43. Tim Kenny completed the quintet as he limbered up for Bognor 10k with Amanda de Ridder making it six as she volunteered on the staff this week. Well done all.