Weekend Round Up 9th 10th June
Having already published a post for the two Middle Distance races where there were six Tuffs in attendance, that still leaves Triathlons, a 100 mile run, a 5k run, but overseas, cycles and err, beer! Read on:-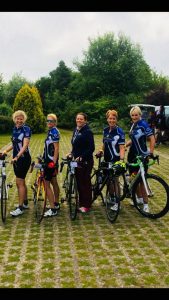 DAVINA'S BIG SUSSEX BIKE RIDE
Following a large Tuff contingent at this event last year, Tuff's were back at the event helping to raise monies for Action Medical Research. Starting from Uckfield Golf Course the Challenge 68 mile course was stated to be for experienced riders – well that's OK then, as Karen McGrath explains:-
—-
The Sexy Sharks – aka Sharon Tidmarsh, Ellie Williams, Bec Day and Karen McGrath – returned to East Sussex for The Davina Big Sussex Ride and conquered the Champion course.   A nice touch of the ride  is the personal send off from Davina McCall– cue photo call.
The  68 mile course winds around beautiful and mainly quiet  East Sussex lanes, taking in sleepy hamlets and historic Battle (no time to stop for the castle on this ride though).  The organisation is excellent with clear signage, jelly babies on tap and a BBQ at the finish.
This is a ride to savour – and at times suffer.  Whilst the first and last 20 miles are relatively  flat, we had all forgotten how lumpy the middle section was, which added up to some 3000  ft of climbing. Whilst there may not be a "killer" hill, there were plenty of short sharp kicks to keep us working.
Bec gave us a masterclass in classy descending, whilst Ellie proved  that spinning equals  uphill power with some super spurts the hills.   Sharon's just strong all round.  Whilst our Garmin's recorded a moving time of 4 hours 20, the official time was 4.49, reflecting the extra time spent eating and gossiping at the feed stations.
Kudos also to Verity Jane Lacey, who arrived at the start after just a few hours sleep, having completed a 20 mile night walk around Horsham ready to take on the Champion course.
Karen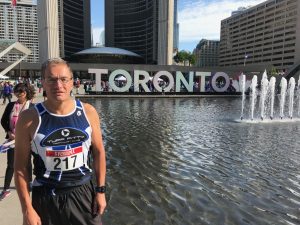 TORONTO CHALLENGE
Trevor Harvey reported in from his latest jolly; (this retirement lark is tough he states)!
I usually take my running shoes when visiting foreign lands, as it's a good way of seeing a city and as my latest venture to Canada and the Niagara Falls coincided with the Toronto Challenge, it seemed rude not to.
Having said that, the race was only a 5k run, (or 5k or 1k walk!), but as the start was over a mile from the hotel, running there and back would get an OK distance in.  (That plan didn't go according to plan as after the race a typical North American sized breakfast was consumed – well I was on holiday – which necessitated a walk back to the hotel!
A one lap route around a small part of a big city on mainly closed roads, with some quick people.  We were rewarded at the end by a T shirt…….and a ribbon.  The latter being a first for me in my 40 ish years racing, (as per photo). At the finish there was the usual array of fruit and drinks – and great piles of pizza, which didn't seem too appealing at 10.00am on a Sunday, (and after a visit to a brewpub the night before), hence the big brekky instead!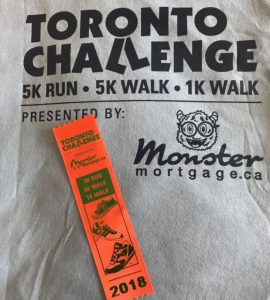 A good race and a chance to unfurl the Tuff vest for a foreign foray.
Trev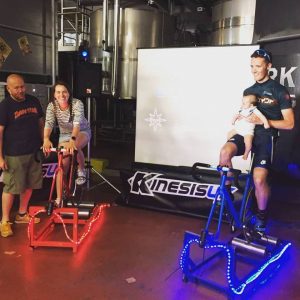 SPIN UP IN A BREWERY
A different event which the Goddard family attended as Katie Goddard explains:-
Spin Up In A Brewery is a big party at the Darkstar brewery with racing on static bikes, music, a BBQ and of course beer.
There were organised cycles to the brewery in Partridge Green fit for road, gravel and MTB from different start points in Brighton to get the legs warmed up and work up a thirst.
As designated driver and not really fully back in the saddle 16 weeks after the arrival of baby D, I was mostly going for the BBQ and music.
Throughout the day beer and bike enthusiasts took to the static bikes to go for a 250m spin as quickly as possible. Tom Goddard put in a good performance in the saddle, making it look easy and soon persuaded me to give the legs a spin too. I raced head to head with baby D.
We enjoyed the music and BBQ and as the day went on the pint glasses filled up and so did the scoreboard. The female competition must have been lightweights and dwindled during the day so I found myself in the women's final, spinning my legs once more to steal second place.
The men's final was rather more gruelling with a 500m spin semi-final followed by a 1km spin final to be crowned Spin Up Champion.
First place won a Kinesis cyclo-cross bike frame and as a second place winner I took home the very generous prize of some Kinesis wheels, bike lights, dark star hat and a crate of beer.
Baby D also won a bike bell and some cycling socks (to grow into) for being the fastest baby.
A wheely-good day out – we will be back next year!
Katie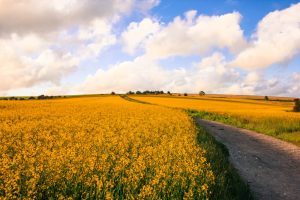 SOUTH DOWNS WAY 100
We all know that Tuffs Chris Ette, Danny Cunnett & Jay McCardle are long distance run specialists but it was unusual for all three of the Sussex Trail Event directors to participate in the same event. On the Saturday they took part in the South Downs Way 100, a one hundred mile race taking in the entire South Downs Way National Trail. Therefore this was not going to be easy with plenty of undulations as the route traced its way from just outside Winchester across to Eastbourne. Despite this the race has grown in stature and for the 7th staging there were 305 entrants. It was quite cool and misty to start with for the early 6am start but that quickly burnt away for bright hot conditions as competitors had to contend with 12,700ft of elevation.  Chris & Jay matched each other finishing together and with Danny, all three have racked up a further incredible tally of mileage.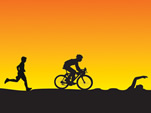 MID SUSSEX TRIATHLON 
A popular sprint triathlon staged in and around the Triangle centre in Burgess Hill. As an eight lane pool the 400m swim is a snake swim traversing across the pool. This way virtually all the competitors are out on the course at the same time and it is not a late finish. There were three club members racing, which after the swim the cycle is a nice 25km followed by a run of 5k. Tony Pearce has a great record attending this event and he was back this year.   Andy Crawford punched out his trademark rapid run, whilst Tom Gray  stroked out the fastest Tuff swim. Congratulations to all three.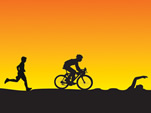 CHICHESTER LAKE TRIATHLON
Having only recently had the Natures Way Triathlon, Chichester was the venue for another one, although this time from Chichester Lake. There was choice of Sprint which entailed a 750m Swim, 23k Bike, & 5k Run. Just one Tuff entrant here, but what a result. Joanne Meaney crossed the line as third female overall including the second fastest run leg – excellent work. The bike course took competitors up through Halnaker before a left turn onto the Goodwood road before returning to Westhampnett Lake.  The standard distance was 1,500m swim in the lake but the bike leg took competitors further out along the A27. From there the route went up through Eartham before joining the Sprint route to give riders two 'undulations' to overcome.  The run was a two lap affair to bring runners back to transition and the finish to receive their medal and T-short.   There was a trio of Tuffs racing this distance with Simon Thistlethwaite carving out the fourth fastest run split to finish 18th overall. Ian Bayley was next  followed by Roy Barraclough.  Well done to all four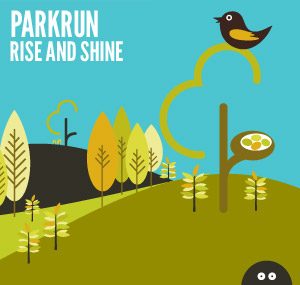 PARK RUN 
After the large Park Run turnout of recent weeks Tuff participants were down a bit this week. We start at Bognor Park Run where Jason Rae was in attendance. However he was not alone this week as our legend Bob Thomas was all out completing the Hotham Park course. At Worthing just five Tuffs running. Antony Oliver was first one home, and this was achieved whilst navigating the buggy with his son Eddie along for the ride. He was followed by Amanda de Ridder, Elaine Rousseau, Daisy Bashford & Tim Kenny.  Well done to all 7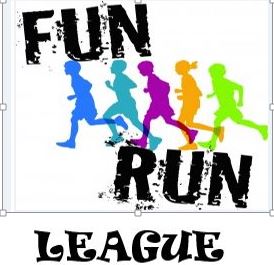 With all the activity going on, there was also the West Sussex Fun Run League race number 5 – Hove Park 5.7 km. The course followed tarmac paths on a clockwise route for three  3 laps around the outer pathway of Hove Park. Well done to Neil Rabone, Linda Wright & Elaine Rousseau racing under their running club colours
Please note it is important to advise your achievements to get them featured in the Tuff round up – please email to clive.harvey@tinyworld.co.uk