Weekend Round Up 20th 21st October
With apologies for the late release; Tuffs have been continuing to produce excellent results, as well as continue with each of our clubs swim, bike, run training. Read on:-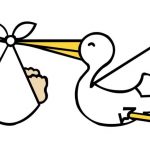 BABY NEWS
It has been a fabulous year for baby Tuffs and we are delighted to congratulate Becky Adamek & Patrick on the arrival of a Baby boy on Friday 19th October. Weighing 8lb 6oz we wish the Adamek family every happiness for the future.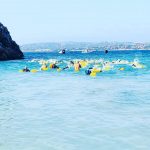 SWIM SARDINIA #2
Next up we have a report from Susan Douglas who travelled to Sardinia over the 19th/20th & 21st, with the main banner picture making everyone jealous for some brighter weather here:-
"End of the season time for one last challenge, Swim Sardinia #2 , which actually I'd been building up to this season, hence the majority of my swims this year being big.
Swim Sardinia #2  as the title suggests is the 2nd staging of a 3 day event of 6k, 8k & 5k swims. Only 57 competitors coming from 12 different countries. I was getting slightly nervous in the lead up to the event, the term "elite" was being used rather a lot on social media, I had visions of me being left in the wake of 56 speedy swimmers.
First swim Friday morning, starting with a morning stretch/yoga session, then briefing. Each day there was a choice of 2 locations depending on the wind direction. We were to be taken by rib to the start and then to follow a course of buoys keeping them to our left and coast to the right. Simples and it was really. Clear water and the sea bed visible. I thought being a relatively small field we might get spread out, but generally there was always someone in view, visibility helped by the yellow Restube we were loaned for the race. I was happily swimming along, when suddenly there was a bright light below me, and a diver appeared with a huge camera! Should I stop, smile, wave, or just carry on swimming, I chose the latter, hoping he'd go away! Most of the field were in wetsuits, despite the water being about 20C and all the skins swimmers (apart from me) were super elite types! Ex international Luca Manolo now 53 yo, a little bit overweight, but he dominated all the swims.
Second day was the 8k. Weather was sunny and warm, perfect, so off we set for a 20 minute rib ride to the start, following the course along the coast that we were to take, as this time we were swimming back to the resort. The water was so beautiful, clear and in places dead flat, ideal conditions for swimming.  Again that pesky diver popped up or should I say under, aiming his lens up from the sea bed. I hoped his camera hadn't picked up I was having a wee at the feed station! I continued on my way energised by banana and water,  watched by cormorants poised on rocky outcrops. Finally in and out of the last bay and round the headland and on to the finish, still feeling reasonably ok.
That night was party time, obviously the 5k swim the next day was just a "warm down".  Did I say I was the only British person there? Thankfully a fair few competitors spoke English and even those who didn't were super friendly. Majority Italian, lots of French,  few Swiss, Swedish and a lovely Russian mountain of a man Andrey, who  spoke everyones' language fluently.
Third day and the final swim. Unlike the last two days it was blowing a bit of a breeze. The water was choppy, but still relatively flat. This time the course was a circular route finishing on the remote beach we started from. It was much the same as the previous two swims but this time I swam with a group of about 10 swimmers. I thought it would be good and I suppose I did swim more competitively, but the group sighting was awful and worse still they kept pushing me out of line too, a bit frustrating, but all part of racing I suppose and I beat most of them to the finish HA!
A really great event, not too expensive 480 euros for accommodation (shared), all food and swims. Flight from Gatwick was £62 return!  I'll be back next year."
Susan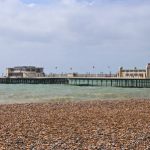 WORTHING 10k
Another local 10k on Worthing seafront which has been building in size over the years- this year 412 runners completed the course. The route went out towards Goring Green and returning to Worthing Theatre. With the HQ at the Rowing club all finishers received a medal and t-shirt which was pretty good for £14. It was definitely a case of quality over quantity because whilst just two Tuffs ran, Ollie McDonald continued his stellar year crossing 16th overall in just 39:51 and Tony Morgan was 26th finishing in 42:16 – congratulations to them both.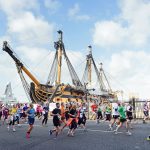 GREAT SOUTH RUN
Usually a good place for a bit of Tuff spotting, although this year there were just two club members running. Congratulations to James Oram and  Sharon Tidmarsh.  Sharon reported in as follows:-
"I managed to get a place at the last minute as a friend was unwell. I've always wanted to take part in this race especially as Portsmouth is very close to my heart as previously being in the Royal Navy, running through the dockyard was very emotional
The course was fantastic with crowds the whole way round and 15 live bands. I can honestly say I've never known a race so well organised it was unheard of that I never once queued for the toilet they were clean and had loo roll…. even at the end 😊
And to top it off the goody bag was brilliant, definitely a race I'd do again. "
Sharon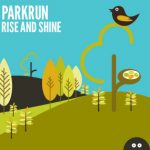 PARK RUN 
Club members were out at two Park Runs this weekend At Worthing Park Run Danny Cunnett  crossed the line in just 19:39. Paul Martin was the next Tuff home in 21:28.  The good news didn't end there as Barry McElearney completed his 2nd Park Run  with a PB. Amanda de Ridder was next home and great to see Antony Oliver on the comeback trail after injury. Daisy Bashford was next, Cathy Oliver & Tim Kenny completed the 8 members running. Across at Bognor Park Run Ian Bayley was our sole interest – well done to all nine.