Tuff Fitty Swim Training/Racing
With the temperature improving, and British Summertime starting next weekend, Tuff Fitty are just about to embark on an exciting new chapter for all things Swim related.
LITTLEHAMPTON SWIMMING POOL
This weekend saw the end of an era as we held our last swim coaching session in the Littlehampton Pool. Tuff Fitty were one of the earliest established Triathlon Clubs in the country and the pool has been a central hub for over 28 years. The above banner shot was taken as it turned into a bumper training session with a packed house for one final time.
We are very fortunate in that whilst plans have been ongoing for many years; the new build behind the existing centre has meant we have been able to continue our activities with the loss of just one swim. The old pool closes on Wednesday so there will be NO swim on Thursday 28th March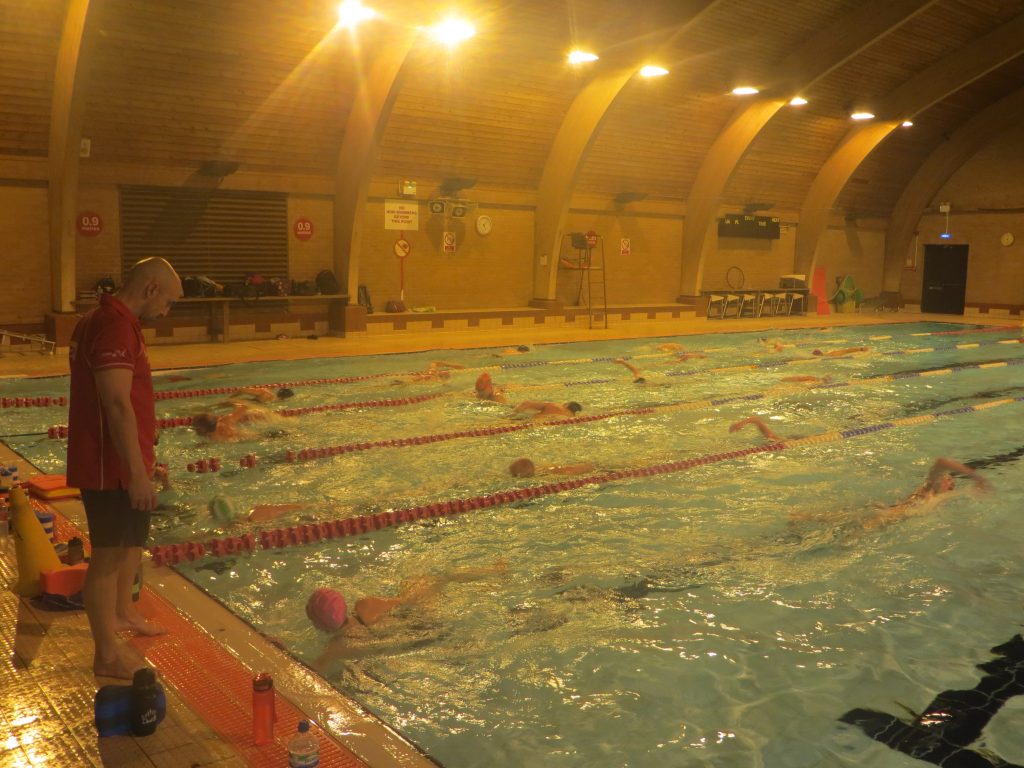 The new chapter commences on Saturday 30th March and thereafter we have Thursday and Saturday evenings on a consistent basis moving forward. There has been a slight adjustment in times as the Council have sought to maximise public opening times. Whilst any change can disadvantage some, we hope this will be acceptable, particularly the half hour earlier Thursday evening slot.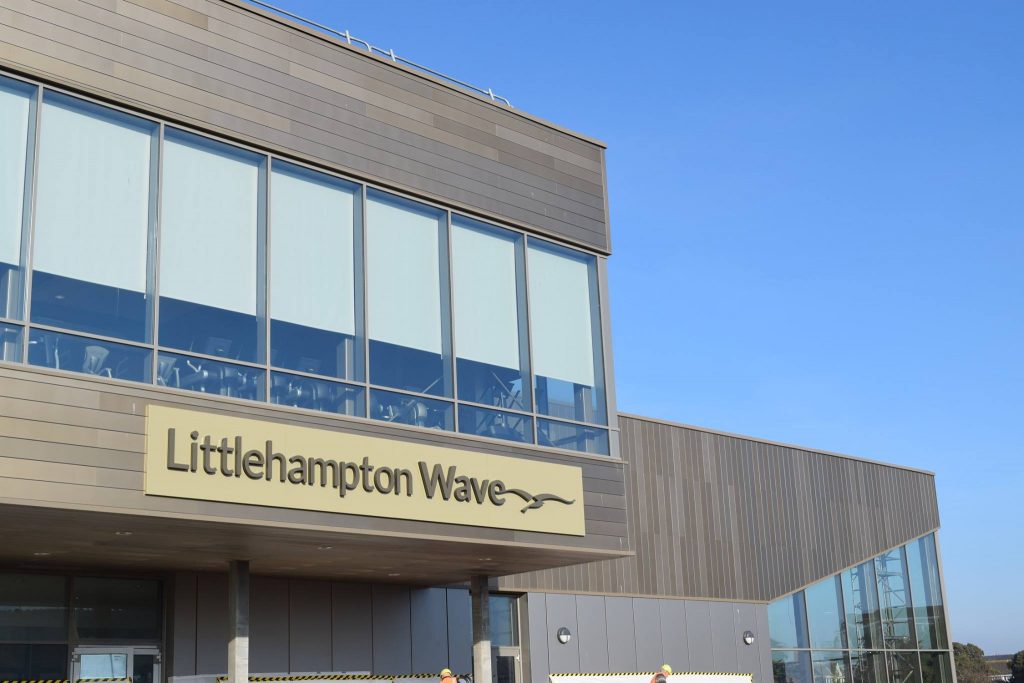 Every Thursday Evening from 8pm until 9pm
Every Saturday Evening ftom 5pm until 6pm
Our Tuff Fitty Coaches and Committee warmly welcome you to the Littlehampton Wave for our first training session on Saturday 30th March at 5pm. The pool and facilities are first rate. There are some photos of the pool we would love to share, but currently there is an embargo on publication until the opening on Friday, so you will need to come and see for yourselves.
The small print:-
Please meet in the cafe area before the reception barriers to pay. All swimmers are requested to arrive at least 10 minutes beforehand to enable everyone to pay and change to arrive on poolside on the hour. There is a cafe on site now, so even better, arrive earlier for a cuppa.
Tuff Fitty Club member swim fee is £4 and the swim loyalty cards remain valid. Non-members are welcome to come and the swim fee is £6. However if non-members like what they see after three swims we would need you to become a member of Tuff Fitty Tri Club
Lockers in the changing village take a £1 coin.
A drinks bottle (no glass) is recommended for poolside.
The Car Park is pay and display until 6pm. Whilst this makes the car park free for our Thursday swim, you will need to pay on a Saturday.
Don't forget if you ask during a Tuff session, you can purchase a swim disc for your car windscreen at £1.50 covering parking throughout 2019 -You will find this the best value £1.50 you spend
Tuff Fitty swim training has a strong record which is often reflected in some great swim splits in the results at Triathlons, and we hope to welcome all Tuffs, regardless of whether they have been a regular Littlehampton swimmer or not in the past.
SUMMER TUFF AQUATIC CHAMPIONSHIPS
The good news does not end there because as the Summer approaches Tuff Fitty are about to advertise details for the:- SUMMER TUFF AQUATIC CHAMPIONSHIP
Most will be aware that we hold our own Club Triathlon Championship but this year we will be holding our 'STRUN' (Summer Tuff Run) championship and also the launch of a new initiative our 'STAC'
The STAC – Summer Tuff Aquatic Championship will see club members enter a small series of open water swim events where finish times will go towards an overall championship. Watch out for further details shortly.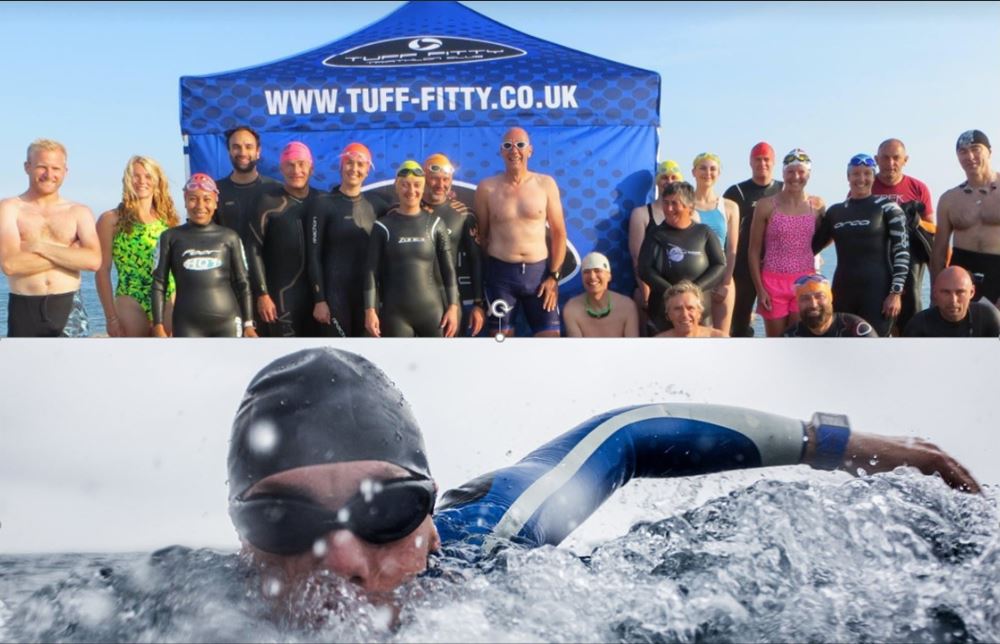 TUFF FITTY SEA SWIMS
With so many Tuffs undertaking Long Distance Triathlons this year, particularly Outlaw in Nottingham, and Wales either at Long Course Weekend or at IM Wales, how about some sea swims. There are a series scheduled with the first one set for May 26th. We hope you understand these will be weather dependent and we request that all members must wear a brightly coloured swim hat; a tow float is also recommended.
All things swim related are published on our member only Tuff Fitty Swim Facebook page – please apply to join this if you are not already registered and an administrator will accept your request shortly after.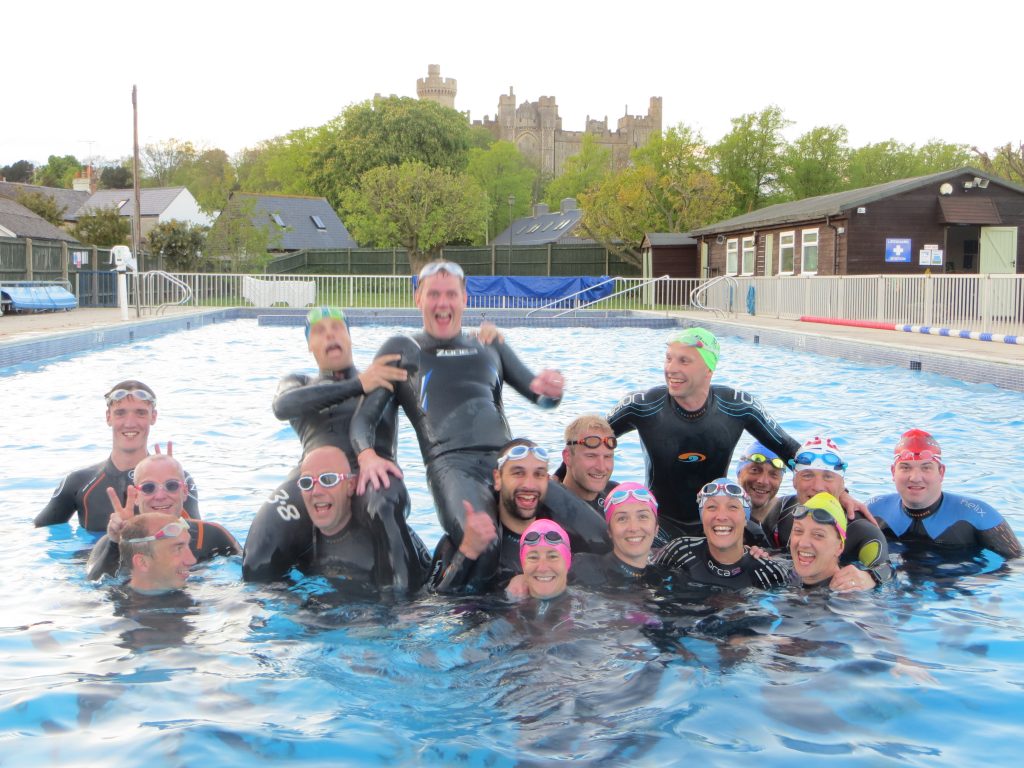 TUFF FITTY LIDO SWIM
In summary Tuff Fitty are looking forward to a strong future led by our swimming. However there may be one question you have in your mind. Will my wetsuit still fit… ? Therefore we have booked our traditional annual Arundel Lido swim. Booked just after they have turned the heating on to warm the water for the season, this pool is booked for a swim where we can wear our wetsuits in 'just about right' conditions. The evening is set for Tuesday April 23rd 7pm and has proved very popular in the past. We hope you will join us.