Weekend Round Up 14th 15th December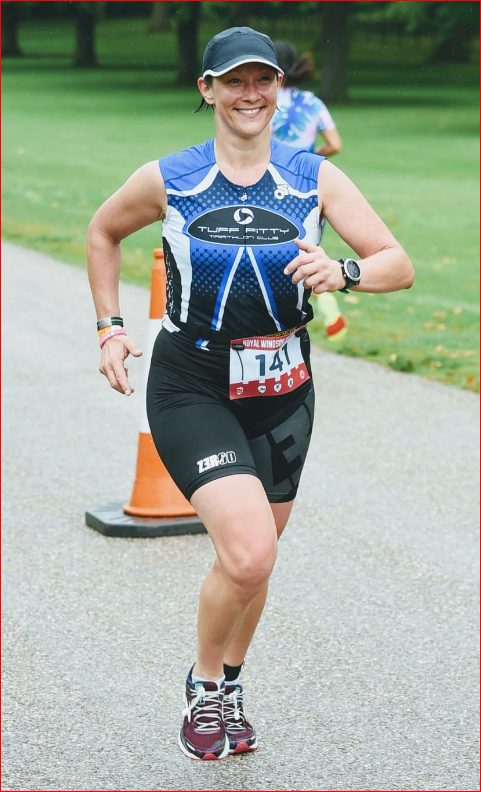 TUFF FITTY COACHES
First up this week, we are incredibly proud of our group of 14 Tuff Fitty coaches, particularly as most have worked their way through their various qualifications whilst also being part of our club. The brilliant news is that these ranks have been increased as Tiffany Orton has just received the news that she has qualified as a BTF coach level I. The level I course was revised to make it more intensive in 2016 and it isn't simply a case of just turning up to a seminar. Tiff elected to take her course at the London home of Athletics – Crystal Palace. The course comprised two learning days followed by a third day of practical coaching assessment, personal review and action planning. The course didn't end there as there was a requirement for up to 14 hours of home study spread over three to four weeks. Tiff has already undertaken some great work as she completed her course coaching at both our swim and track sessions. Huge congratulations from us all Tiff and thank you to all the hard work that all our 15 coaches put in on our behalf.
Two more successes were accomplished as two of our members – Verity Jane Lacey & Ross Court qualified as BTF coaches at a course in Hassocks recently. Their qualifications are to enable them to help at Worthing Otters but it does further highlight the depth of experience within our club.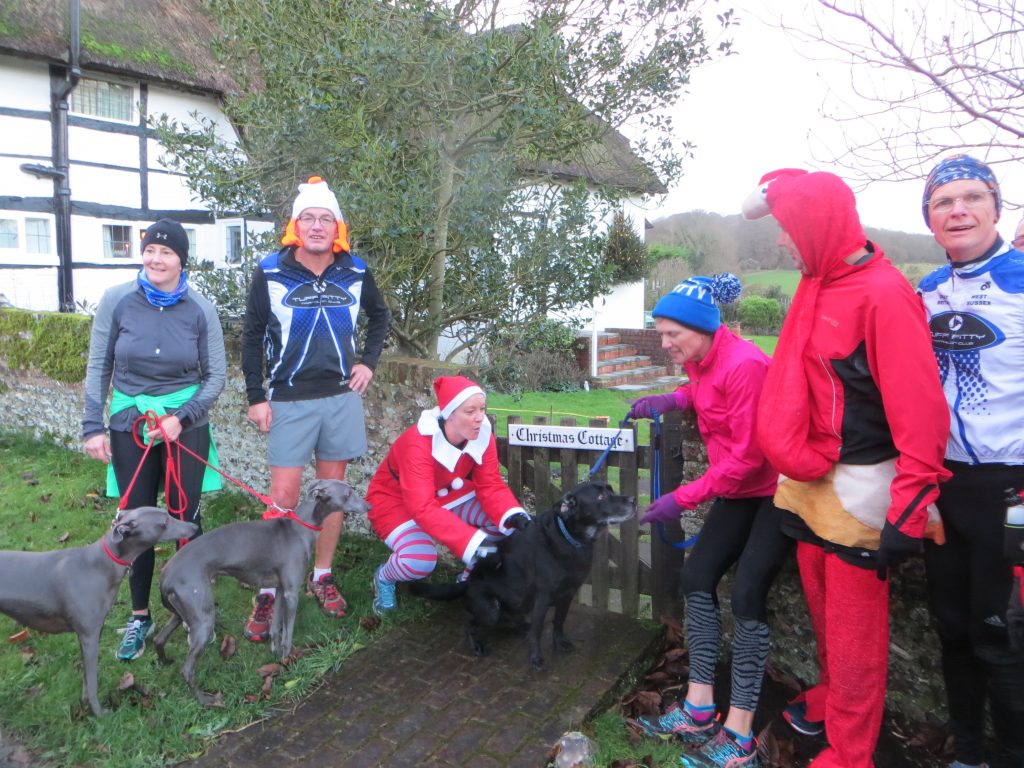 BREAKFAST RUN
Tuff Fitty's Saturday morning run wouldn't be the same without coffee each week but we mustn't overdo the carbs! However prior to Christmas we relent and have a run around Angmering Park and Warningcamp before devouring a full English. Understandably many participate who are not normally Saturday runners which is great – the more the merrier. A healthy mix of festive finery was worn for the run (as the photo album below shows). There were two routes to chose from, a shorter 10k or a longer 8.5mile course and both of these missed the rain that interspersed the weekend and 25 club members (and five dogs) were present. Thanks to Trevor Harvey for organising the morning.
<
>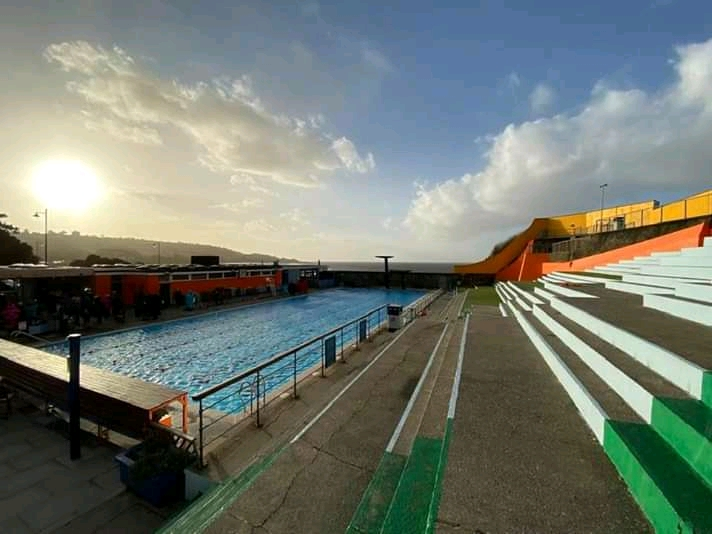 PORTISHEAD POPSICLE
Susan Douglas has reported in from a swim in a 33m pool; which will stir memories from many club members who swam at the old Aquarena which was also 33m.
"Saturday I drove quite a long way to Portishead Lido, situated a stones' throw from the Bristol Channel, for their annual, fund raising, swimming event."
"The weather was pretty blowy when I arrived but fortunately no rain and the sun even came out."
"I'd just entered 100m freestyle and 1k races. Those who know me won't be surprised to know the pool wasn't heated and was 6.3˚C. "
"To be honest I only entered the 100m race to get a feel for the pool which is an odd 33m, so actually all our distances as slightly under what they should be. I plopped in, caught my breath, it's still a killer getting in cold water, then off for 3 lengths..went ok, wasn't super quick but still came 11 out of 32."
"Finally after watching the rest of the races and fancy dress relays it was time for the first heat of the 1k race. Only 12 competitors 7 ladies and 5 men, all skins divided between two heats. I was in heat two, so watched a bit of the first race before retreating into the warm café, but not for long. Time for my race. We'd had quite a lengthy briefing before, no shame getting out before the end etc. and other dos and don'ts. As well as an official counter we also had to have a support person, who observes your stroke rate and looks for any erratic behaviour that might mean you're getting hypothermic and then, provided you make it, escorts you to the warm room to recover! All this fussing was slightly worrying me, I thought I should be fine as I'd swam 1400m at Parliament Hill Lido a couple of weeks before, although they do have a lovely sauna, which helps. But you can never be complacent, some days your body just isn't up to it."
"Anyway I was fine. The man sharing my lane shot off at top speed, but I just concentrated on keeping a consistent stroke and checking I felt ok. It is pretty exhilarating cruising along in the cold, there's no feeling like it; the sensation of the water is felt on every part of your body. I completed in 20:13 which I was happy with. Next the nasty bit, recovery, quite shivery, but I've felt worse and got back to normal (ish) after about 15 minutes, in time for the prize giving. I did have a vague thought that maybe I might have done all right. The ladies winner was announced, not me, but I was 2nd by just 9 seconds! Medals were environmentally friendly and made of biscuit for the winners and 2nd /3rd places got a chocolate orange in a knitted xmas pudding (or similar) cover. "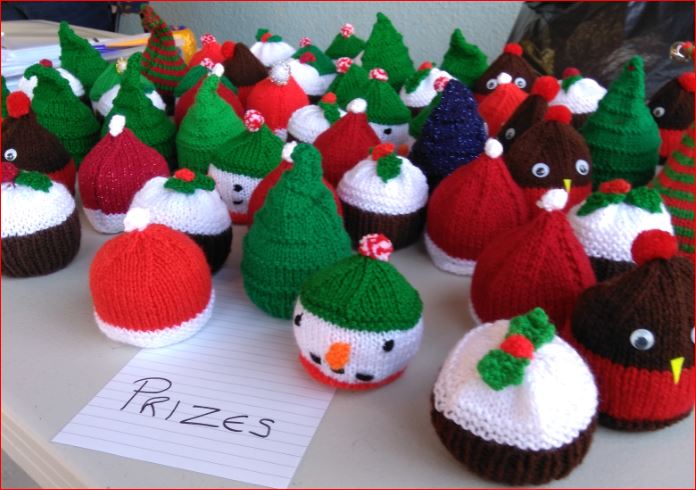 "A good day, although a lot of driving."
"Next event Amstrel Ice Swim in Amsterdam later this month."
Susan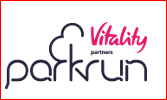 PARKRUN
At Littlehampton parkrun Adrian Oliver had completed the run part of the breakfast run above and then sped down to Littlehampton where he completed as 19th runner home. Jenny Oliver also ran. At Worthing Park Run Tony Pearce was first club member home and this marked an influx of Tuffs crossing the line as Amanda de Ridder, Paul Howie, and Les Pearce all crossed within 27 seconds of each other. Phil Turner crossed the line next and then Tim Kenny clocking up his 73rd parkrun. Well done to all eight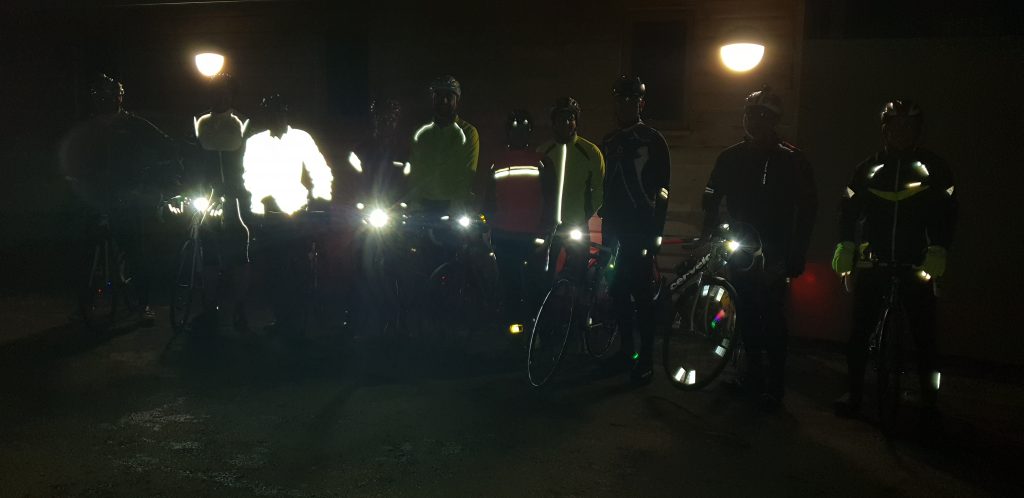 TUFF FITTY CHRISTMAS RIDE
With the Breakfast Run complete, another of our Christmas traditions is the night bike ride – this year being held on Friday 20th December. Meet at the World's End Pub by Patching Pond ready to ride off at 7pm. The route is circa 25miles, finishing back at the pub, so you may wish to bring some money for a drink afterwards. Clearly with a 7pm start good lights are a must please.
PARKING AT THE WAVE
One of our members have spotted that the parking discs to permit parking at the Littlehampton Wave are now out for 2020. We understand that the price has jumped to £5. However to enable parking for the whole of 2020 you will find this is one of best fivers you will pay all year. Whilst some may think the charges finish at 6pm so they will be OK for a Thursday swim, come the summer season the tariff runs from 8am until 8pm, so we wouldn't want any of our members to get caught out. If you are not a member of Littlehampton Wave please ask for one during one of the Tuff sessions.