Weekend Round Up 25th 26th January
Unusually for our club last weekend was quiet in terms of racing, so the news from there is incorporated into this Round Up. However all of our Tuff training sessions are attracting good numbers, despite the weather, and as the editor collates this, two new member enquiries were received in one day. Read on:-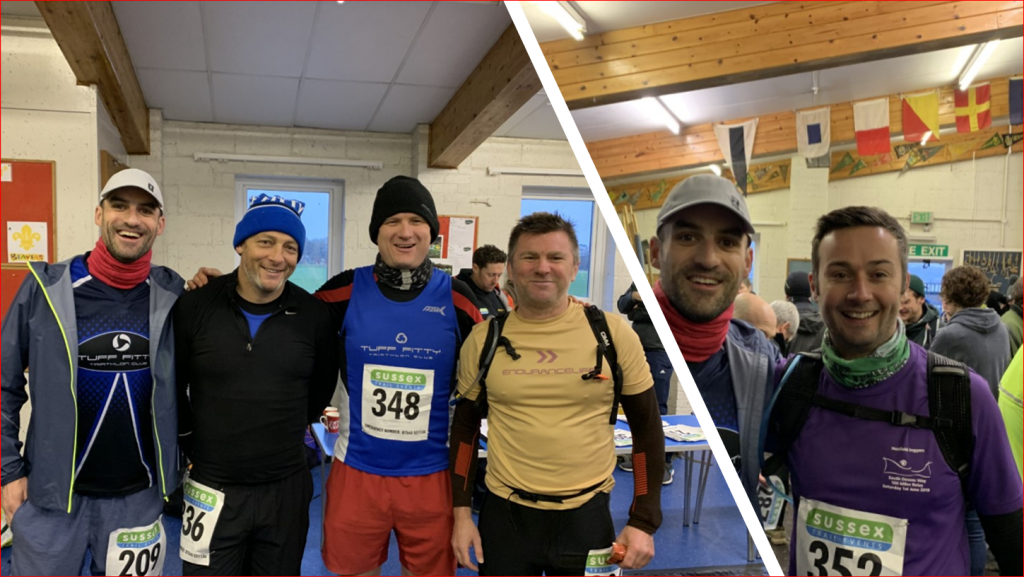 DARK STAR RIVER MARATHON
First up a great race report from Gavin Sewell at a Sussex Trail event directed by Tuffs, Chris, Danny & Jay :-
After the M2M I wasn't going to enter the Darkstar as M2M had destroyed me. But the Thursday before Darkstar I could see it hadn't sold out yet. I had nearly forgotten about the M2M experience so signed up. Darkstar is a great river marathon and this was my 3rd one, its run by Sussex Trail Events. Its flat but not fast with all the mud and gates your have to climb over.
I met Jon Babbage in registration at the scout hut in Shoreham, Also seeing Jason Rae, Chris Sloggett and Paul Atkinson there. Paul using the run as a birthday present to himself.
The first 10 miles to the downslink were pretty good, keeping a half decent pace, the wind was behind me and didn't seem to muddy. The mud started to get bad about 6-7 miles in. It was sticky mud, which slowed me down and made it heavy going on the legs. I got to West Grinstead half way turn point (14 miles) in 2 hours. Grabbed a few treats from the excellent aid station and headed off feeling pretty good still.
Once back on the river bank the wind was in my face and with the heavy legs my progress slowed. I was very pleased to see the last Aid station at Bramber, and took a couple of extra minutes eating fig rolls and drinking some coke. 4 miles left so head down and just keep on running. I crossed the line in 4h23, 4 minutes slower than last year but very pleased. Once again great event run really well by Sussex Trail Events.
Jon Babbage went off like a rocket and I couldn't keep pace and he came in 4h14. Chris Sloggett finished in 5h22, Paul Atkinson came in on 5h25 and Jason Rae on 5h47. Great running by all.
Just need the River Marathon in May and the Lunatic in August to complete the set.
Gav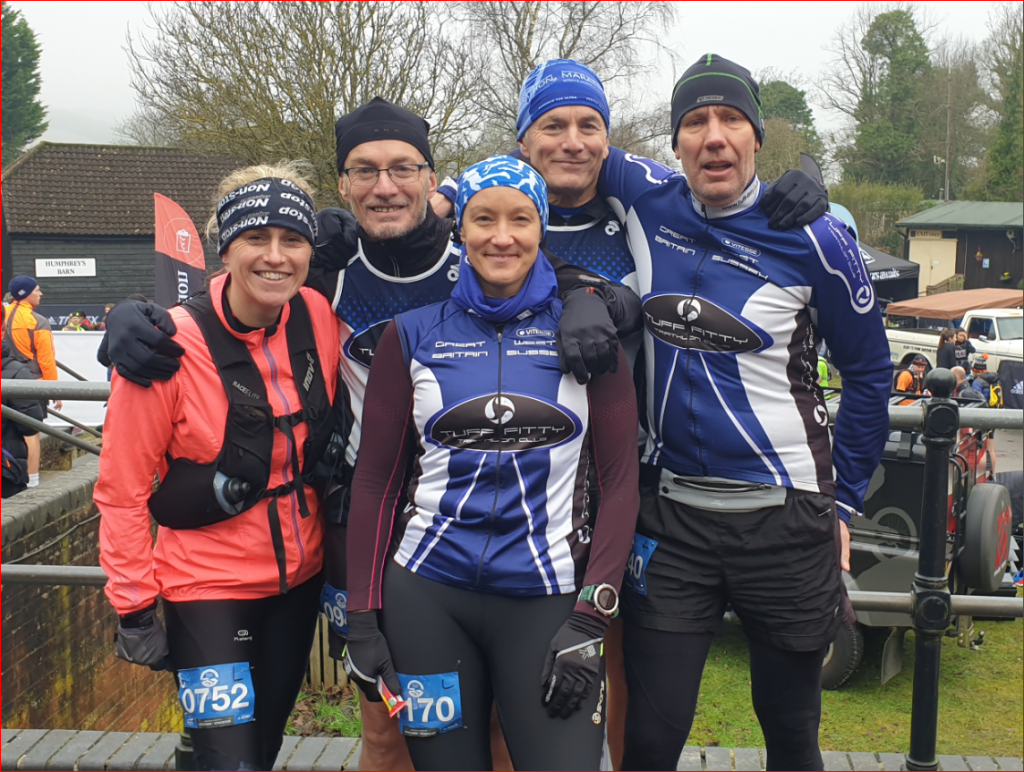 MAVERICK ADIDAS TERREX ORIGINAL WEST SUSSEX
Top billing for our marathon stars above, and next up five intrepid Tuffs took on the Maverick Sussex Original – the long course stated to be 'one of our toughest Original routes' ' which is sure to earn some serious kudos'. Our banner shot above of a line of trail runners going down a hill simply to run up the other side illustrates the 1,500 feet ascent over the Sussex Downs was not for the fainthearted.
The quintet of Debbie Boxall, Tiff Orton, Trevor Harvey, Jon Roper & Clive Harvey had entered Maverick's Dark run last year and promptly signed up for Amberley. However this run starting from Amberley Chalk Pits Museum quickly filled with 600 runners and other club members were disappointed.
The race village was buzzing with open fires, coffee, cake and pizza but the reality soon hit as the start gun went and competitors streamed onto the road before turning up the long climb all the way up to Amberley Mount – all the canicross runners were encouraging their hounds to get a free tow pulling up the hill!
The Tuff quintet all continued past the turn points for short and medium to 'go long' as the route went from the South Downs Way almost down to the A27 and into muddy terrain. From here back up through Angmering Park to Burpham. Then down onto the River plain and progress slowed very considerably as the whole route was awash and everyone sank shin deep in a black stinking bog. Tiff reported it was so bonkers she was laughing all the way through the quarter of a mile quagmire. The finish line fully justified the bottle of beer, chewy bar, iced coffee and bling. Clive chastised himself for not reading the race instructions. Having entered 'a tough half' if he had read the instructions he would have realised it was actually 14.5 miles. Well organised & signed; recommended for fellow Tuffs next time. A hard work out but the Tuff Five fully endorsed Debbie's comment of "Was a cracking day! I say when is the next one?!"
HELEN BULL
We have been delighted to report recently on new qualifications for some of our coaching team, and now we have more good news. Helen Bull (who was already eminently qualified) upgraded her Swim England Swimming Coach qualification. It was very time consuming, some of it face to face but other modules on-line spread over many weeks. A fantastic achievement; we don't know how she fits everything in whilst continuing her early commute to London for work – congratulations Helen; truly inspirational.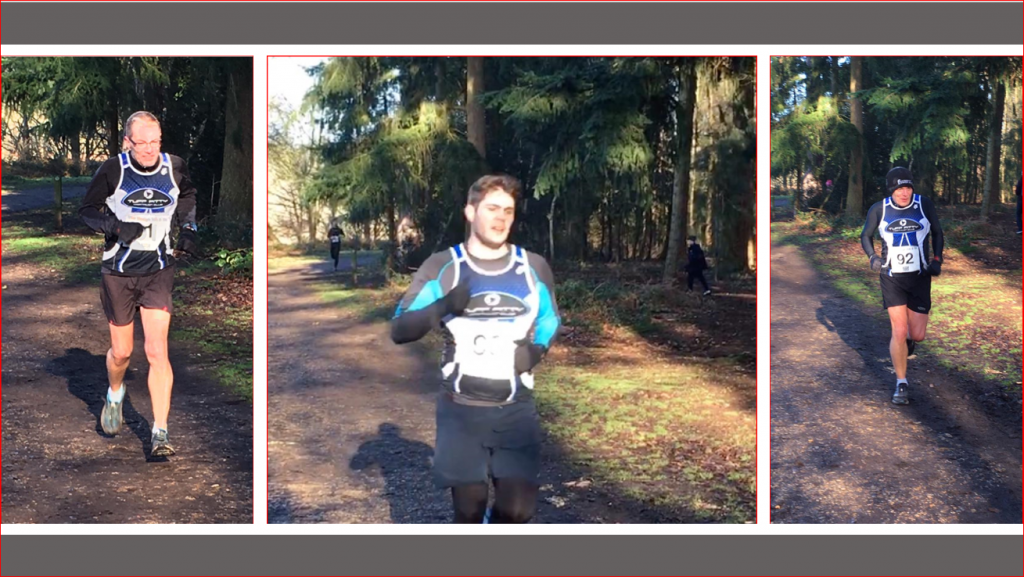 NEW YEAR's 10K
Clive Harvey reported in from a 10k in Berkshire on Sunday 19th.
With a family gathering scheduled, Trev dragged me out for the Maidenhead Park Run on the Saturday across frozen fields. Sunday morning was just as cold with temperature just above freezing but we had signed up for the Slough 10k with Stuart entering as well – a trio of Tuffs as well as big bruv.
The race hadn't sounded enticing – running around Slough, but the venue was Black Park Country Park. The course was stunning and well marhalled with a large lake and the race itself along forest trails. It turned out to be a recommended race, with cans of drink and mince pies (really, this long after Christmas!). All Harvey's finished close together with Trevor, Stuart and myself recipients of the required large piece of bling.
Clive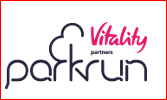 PARKRUN
Saturday 18th
Jason Rae was back in action at Bognor Parkrun, clocking up his 114th PR. No Tuff presence at Littlehampton for a change, so it was down to Worthing parkrun to see a good Tuff attendance. First Tuff home was our marathon specialist Jay McCardle proving he is just as useful over shorter distances, then Les Pearce. Next home was Linda Wright and then Dave Priest clocking up his 34th parkrun. Edward Lay completed his 57th PR, and then Elaine Rousseau completing the six running. However there was more as Amanda de Ridder and Chris Sloggett were on the organising team. Up at Maidenhead Park run, Trevor Harvey and Clive Harvey participated around an off-road with ice on the ground.
Saturday 25th
At Worthing Parkrun, Henry Teague-Smith's good form continues as he shaved a further 3 seconds off his PB crossing the line in just 16:53. Next home was Les Pearce on his 119th PR followed by Edward Lay. Across at Lancing Green Parkrun just one Tuff present, but it was quality as Dave Priest ran. Further east along the coast Dave March is returning to form at Hove Prom Parkrun finishing in 22:02. At Littlehampton Park Run, Linda Wright crossed the line as 4th female home. Next home was Harry Finnigan and then Nicole Ewer who shaved 8 seconds off her previous PB. Up at the home of Parkrun – Bushy Park parkrun, there were 1,527 finishers. In amongst the crowd were Andy & Kirsty Strong – two good performances with Kirsts clocking up her 70th parkrun. Good running and more pb's across both weeks.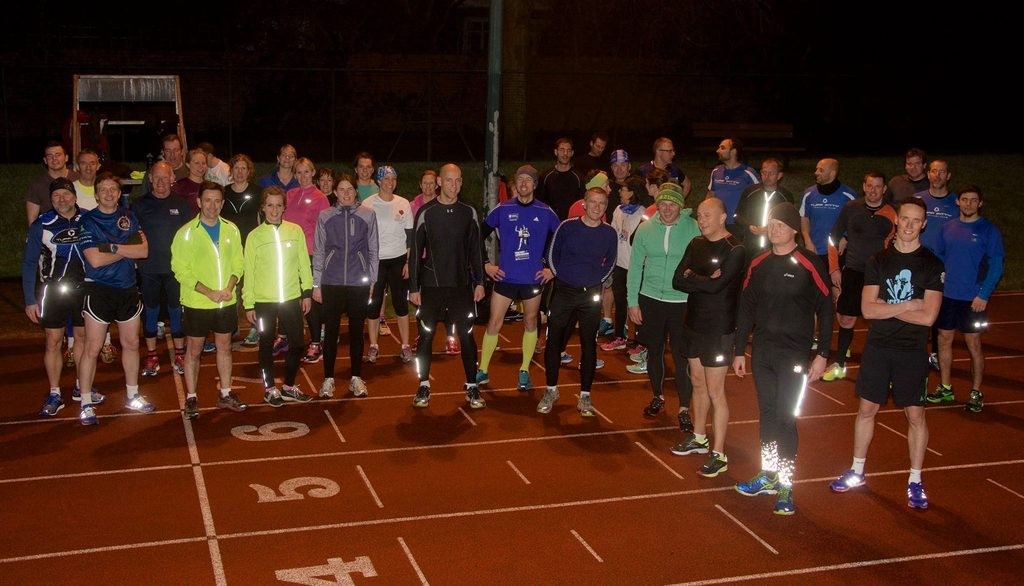 BACK TO TRACK
This coming Wednesday – 5th February sees the launch of Tuff Fitty's "Back to Track". Starting on the opposite side of the track to our usual Track Evening, this initiative is to encourage people who are new to track running, returning from injury or a lay off, as there will be more emphasis on technique. The cost remains a subsidised £2 per person. Just wear your normal running gear, although layered clothing is a good idea for the warm up and warm down. A drinks bottle for trackside is a good idea. Led by our coaches Tiff Orton and Wendy Frosty, open to all Tuffs, plus any of our friends who have wondered about coming along to see what Tuff Fitty is all about. No need to book :- simply turn up at Worthing Leisure Centre on the track ready for a 7pm start.
FROSTY
The Frosty Aquathlon, held at Littlehampton Wave is now just a month away. There are still some people saying 'I'm going to enter'. Please note that in its 25th year, Tuff Fitty are delighted with the response and there is a likelihood that we will reach our entry target before the closing date. So if you are planning to enter, it is best not to delay. Equally your club still require volunteers on the day, so please come forward if you haven't already done so.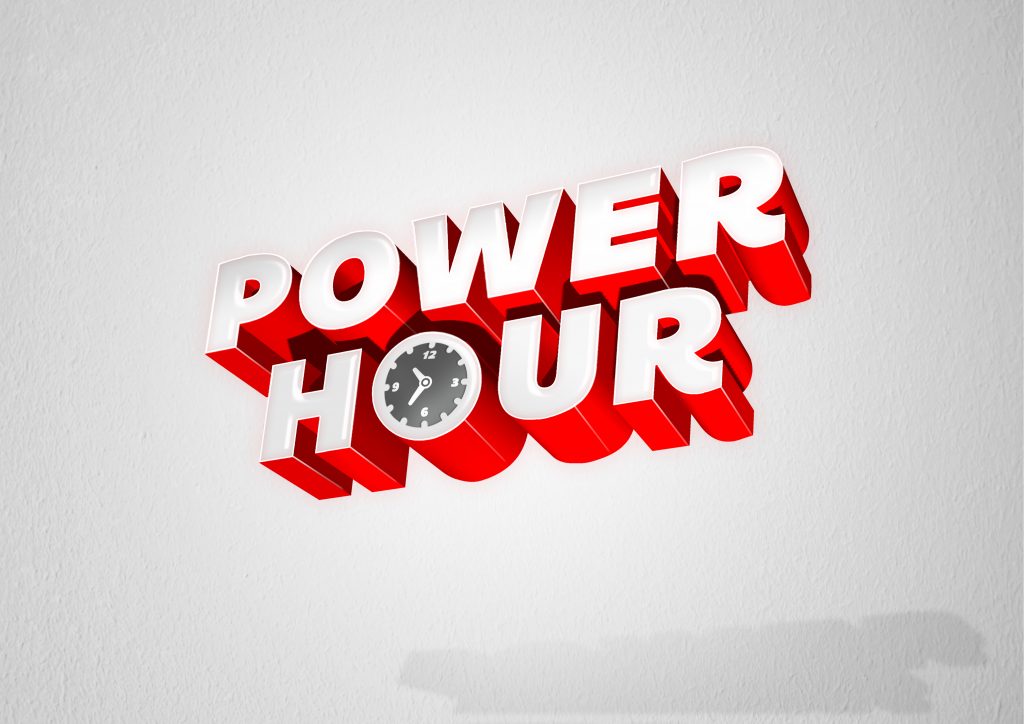 SATURDAY SWIM POWER HOUR
Don't forget, Tuff Fitty's standard early evening swim on 15th February is now a little over two weeks away when the pool will be cleared in readiness for our Power Hour of 100m relay swims. It is important to state if you are coming beforehand in order that the teams can be seeded on your behalf. If you haven't already declared on Facebook, please email Nicole Patterson-Lett in order that you can be placed in a team here Stop press: It has been advised that there are not many spaces left so make contact asap if you wish to participate