Weekend Round Up 29th Feb 1st March
The weekend action largely revolved around the 25th Frosty Aquathlon, and whilst there was a large number of club members who either raced or marshalled, this still left time to squeeze other activities in, and as the banner shot shows, plenty of mud. The Frosty is detailed in a separate write up, but for the rest of the action:-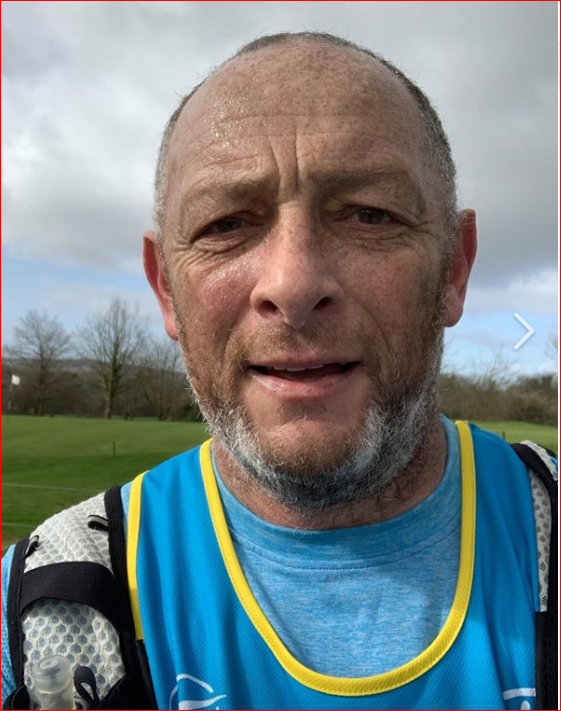 STEYNING STINGER
The annual Steyning Stinger of half and full marathon. This year the Tuff attendance saw Chris Sloggett, Jay McCardle and Jason Rae running the full marathon distance. Jason's muddy legs above sum up the sodden race conditions that so many of us our encountering training and racing – Jason takes up the story: –
"I ran this race last year with a fractured wrist so thought I'd have another go where I wasn't so worried about falling over.
Having done most of my recent training on the treadmills at David Lloyd this would be a great opportunity to get a long run in with some hills as prep for next months Ultra
Saturday included the leap year parkrun then Sunday was an early start collecting Clare Luckham at 5:30 for marshalling duties at the Frosty. I got away from the Frosty early so I could get going in the Stinger as close to 8:00am as poss.
The Stinger has a rolling start format so you see a few runners before the start but don't actually realise who has run until you see the results.
I saw Jay Macardle as he was heading to the start just as I was collecting my number. I got going at about 8:30 and within the first 20 metres my shoes were soaked, it was going to be a long wet slog. The wind was strong but the sun was trying to shine through the cloud. 200m into the race I had taken off my coat. The first 4 miles were a complete mudfest. Dodging puddles was a waste of time. It was a relief to reach Washington where a detour meant running on the road for a mile. We were soon back on the Southdowns Way and back in the mud climbing up out of Washinton into the strong wind. At 6 miles a U turn meant a long run with the wind behind to Chanctonbury then around Cissbury. And a good few hours of easier running. "Underfoot was still really slippery as the route took in bits of other local race routes (Mouth to mouth, Roundhill romp,Hangover 5 and of course the David Lloyd Ultra and team relay – May 30th !!)
Coombes farm had a section between 18 and 21 miles which is usually very slippery, this year it felt much easier so was either not as bad or being fitter made it easier. The marshals were all amazing staying out in the biting wind for so long. At mile 23 we reached the top of the Steyning bostal and had to run straight into the wind for a mile before the relief of the drop down to the finish. The last field to the finish was tough as not only was it waterlogged but the whole race had run over it at least once that morning so the run back to the line was about picking out a line that you could stand on. Once finished a free breakfast was served and I met back up with Jay and a few other runners I knew from his events. A tough race and a great course with stunning views from Chanctonbury.
Jason
CHICHESTER HARBOUR RUN – CHIDHAM
UK Running events second run around Chichester Harbour in February and this time there were a Trio of Tuffs who all entered the 15k route. First Tuff home was Tony Pearce followed by Emma Hinton and Claire Moyle. Claire has reported in with her take on the morning:-
"On a very wet and windy Saturday morning I left for the 15k trail run not knowing if I would complete this event. The rain and hail was making me think I would opt for the short route, but by the time I arrived in Southbourne it had stopped raining. Everybody was very welcoming and there was a nice marque to do the warm up, and with coffee on hand, I was feeling more optimistic. They were prompt starting and soon I was off. It was very muddy and slippery under foot and I was so focused in not falling over that I missed the turn for the shorter run, so I was now committed for the full distance. I was feeling pretty good and when I could look up the views were great and the sun started to shine.
At 10k I was happy with how things were going and also had an OK time but then the course turned and into the wind I went. I braced myself and with 5 jelly babies, 1 per kilometre, it was the battle to get back to the finish. The wind was getting stronger and the ground was getting more slippery, lots of competitors were beginning to walk, so now I was faced with obstacles as well. I knew if I walked the chances were I wouldn't finish, so I picked my way around the walkers and made the last water station with the end only 1k away. As I ran along the high coastal path the wind was trying its best to knock me over and it almost succeed, but I managed to stay on my feet and was very pleased to find the Tarmac road and the finish flags in sight. Despite the wind I loved the trail and will defiantly be doing some more."
Claire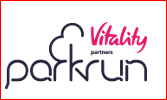 PARKRUN
At Littlehampton Parkrun, Adrian Oliver was on the organising team, whilst Juliette Reader raced home as 3rd female overall. Steve Bridgeman was followed by Linda Wright. Jenny Oliver was next and then Alistair Evans. This is a good opportunity to welcome Alistair as our newest club member (brother of Chris Evans– a very long established club member), he has a good pedigree with this being his 44th parkrun – welcome Alistair.
At Worthing Parkrun, Amanda De Ridder was on the organising team ahead of her racing the Frosty and Tim Kenny appeared to be the sole Tuff runner this week. Bognor parkrun saw Jason Rae in action ahead of his participation at Steyning Stinger.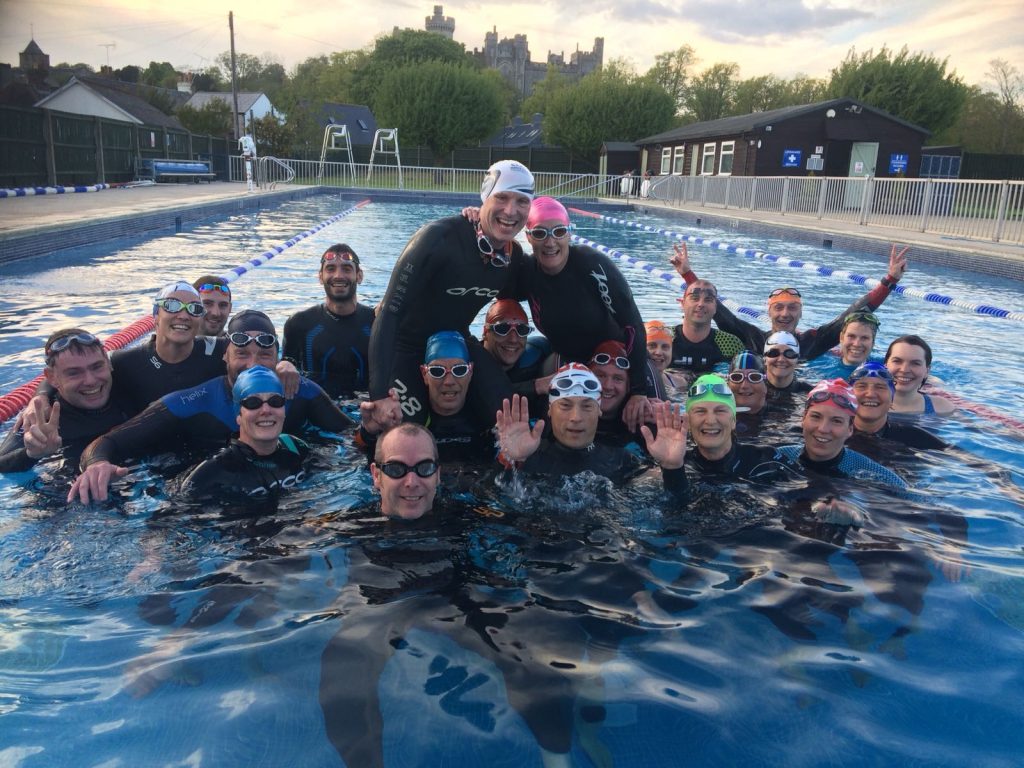 WETSUIT SWIM
SAVE THE DATE – A Tuff club member special when the Arundel Lido has been hired just before their season and the water getting to operating temperature. This is so we can use the session as a Wetsuit swim and you can see if you can still fit into your suits ahead of the season. The date is Friday 17th April, from 6pm. Whilst the Lido has been booked, your Coaching team are keen to develop the evening so there is likely to be other things to tempt you along on the evening. More details to follow, but for now place in your diary.
CURRY NIGHT
Club Captains Nic & Jon have booked a Curry night on Tuesday 28th April at 7pm. The evening has only just been announced on Facebook but already places are going quickly. Want to come, then you will need to get in contact with Jon or Nic very quickly. There will be a four course meal for £16 (this also includes a tip) . The venue is So India in Angmering BN16 3AF. Not only is it a good curry house but it is right by Angmering Station, so if people want a cheeky beer (or several) you can hop on the train afterwards. (only if it is taking you home though!)