Weekend Round Up 22nd 23rd February
BRIGHTON HALF MARATHON
The 30th instalment of Brighton Half Marathon and whilst the very poor weather might have been expected to keep people away, there were 200 more finishers than last year's race, over 7,600. This week's banner shot shows some of the Tuff contingent prior to the start. Whilst one of our club has been entering this race since 2005, for Alex Webb it was his first Half and we are grateful to him for reporting in.
"As part of my middle-distance training I had wanted to run my first half marathon, and so when I place became available for Brighton at the last minute I decided to take it. The weather forecast had been pretty grim in the week leading up to the race and race day did not disappoint. Clive, Jon 'I love to race' Babbage, Wardy and I arrived not long after 8am and it was tempting to stay in Clive's car given the ferocity of the wind. 40 mph gusts meant this was going to be tough. The only saving grace was it looked like the rain was going to hold off."
"After a coffee (thanks Jon) we fought our way through the crowds towards the race pens. On our way met fellow Tuffs Tim McGrath and Jason Rae. After a pretty chilly wait we finally got underway. I tried to follow Jon 'I love to race' Babbage but after a few hundred metres I had to let him go. We had the wind at our backs for the first couple of miles but we soon turned into it. Head down, grit your teeth. There was a bit of respite as we headed up Old Steine but it was pretty constant up to the 10 mile mark at Hove Lagoon, where we turned back east for the last 3 miles. I've never enjoyed a tail wind so much."
"I finished in 1.35 which I'm happy enough with for my first one. Jon 'I love to race' Babbage almost took his PB which in that weather was very impressive. "
"Next up The Frosty. Surely the weather can't be as bad as that, can it?"
Alex
Thanks to the Tuff cheerleaders for the shout outs. Known to be present roadside were Tony Pearce, Nikki Gatland, Sharon Tidmarsh and Grant Smalley; apologies if we have forgotten anyone. The known Tuff runners were :-
Jon Babbage, Alex Webb, Tim McGrath, Michael Redgrave, Murray Hodge, Jason Rae, Clive Harvey, Danny Bruce & Andy Ward. Danny ran with his daughter and Andy with his daughter in law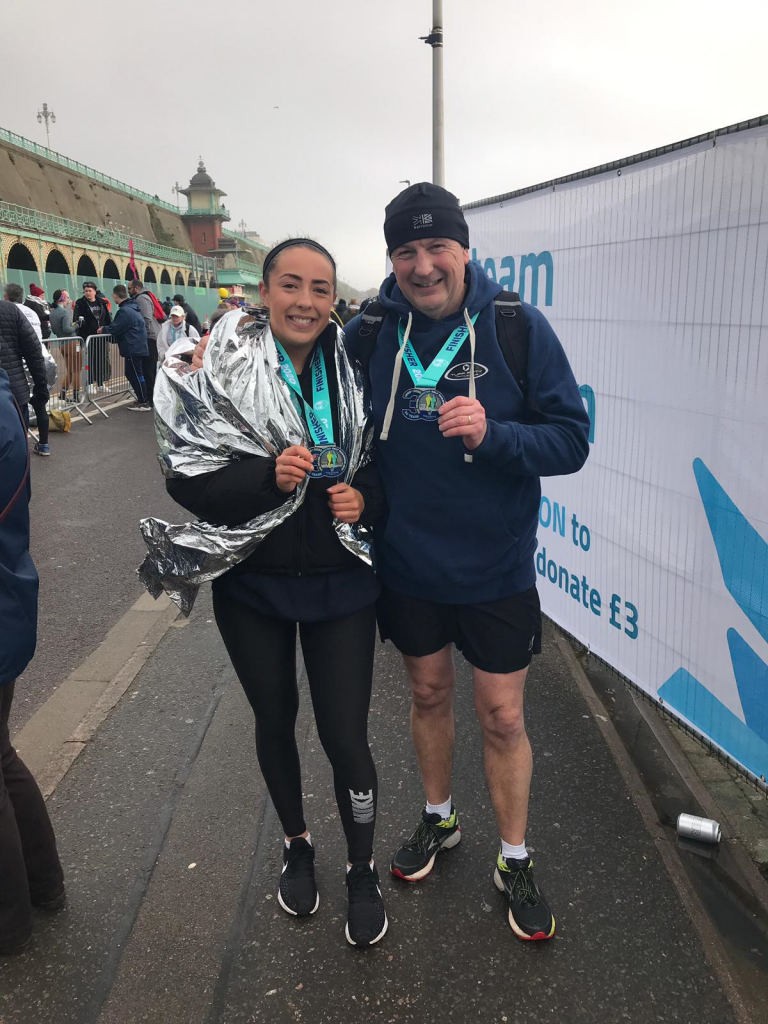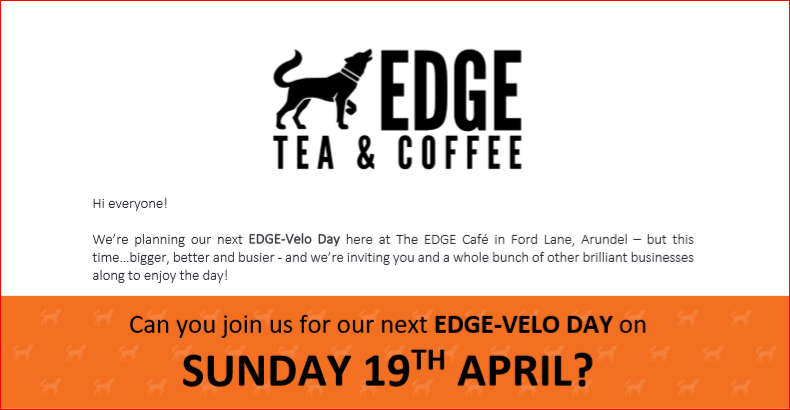 VELO
Edgcumbes Tea & Coffee in Ford Lane (BN18 0DF) are holding another Edge-Velo day. Tuff Fitty participated last year which proved an enjoyable cycle ride and so we are to target again. You can either ride up to the start, (groups riding up from Worthing and Littlehampton) or drive there and then there will be a choice of routes for riders to choose from. Further details to follow but likely meet at Ford to be 8:15am, place the date in your diary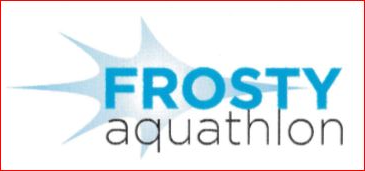 FROSTY AQUATHLON
Good luck to everyone competing in the Frosty Aquathlon on Sunday 1st March. The forecast for Sunday is looking better currently; our 25th anniversary event is go. Transition is indoors but you may want to look at the forecast to decide what layers to wear on the run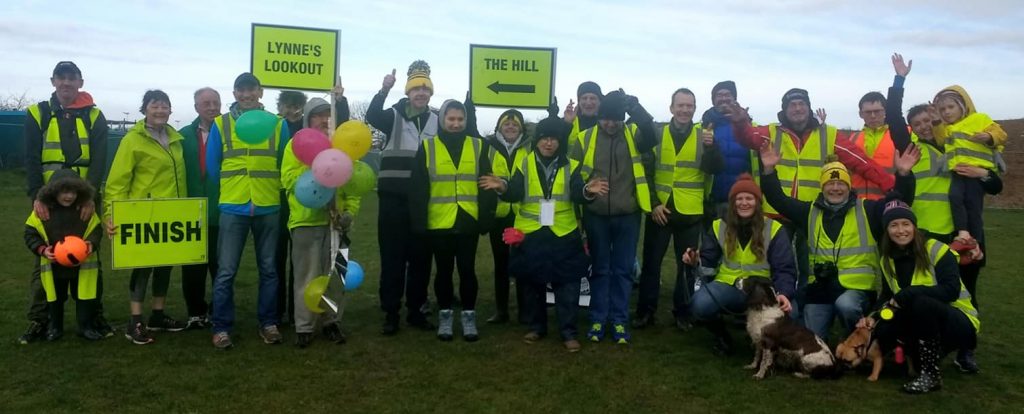 PARKRUN
Worthing Parkrun saw Danny Cunnett race home in 21:45 for this 40th parkrun. Les Pearce was next in his 123rd parkrun. Paul Howie followed and then Jay McCardle. Tim Kenny clocked up his 82nd Parkrun. Thanks go to Amanda De Ridder who was on the organising team. Another person on the organising team was up at Maidenhead Parkrun where Trevor Harvey acted as timekeeper pictured above. At Littlehampton Parkrun it was good to see Jenny Oliver back in action. Jason Rae, one of the founders at Bognor Parkrun, was in action running his 115th, impressive ahead of Brighton Half.