COVID UPDATE
Thank you to all of our members for their support during this Pandemic. Your committee & Coaches have been trying to ensure Tuff Fitty can be compliant with Government & British Triathlon guidelines whilst enabling group training to re-commence. Starting to meet up again is great for our mental health & fitness but we are all too aware that some of our members are needing to shield or take a more cautious approach because of their circumstances. Such a stance is fully understood and we reach out to those of you in that position. We wish to remain supportive and please ask if any assistance can be provided. All Tuff sessions see names taken for 'Track & Trace' purposes which are held for 21 days.
This Round Up was collated prior to the breaking news that group numbers will be restricted. It appears that organised sport will be exempt from this rule, particularly as Parkrun state the news doesn't affect their plans to recommence. Tuff Fitty are waiting for formal guidance as to how the club can move forward from our governing bodies. Any changes or restrictions will be advised. Therefore any activities that are listed below from Monday 14th September will be subject to any new guidance/rules that come into force.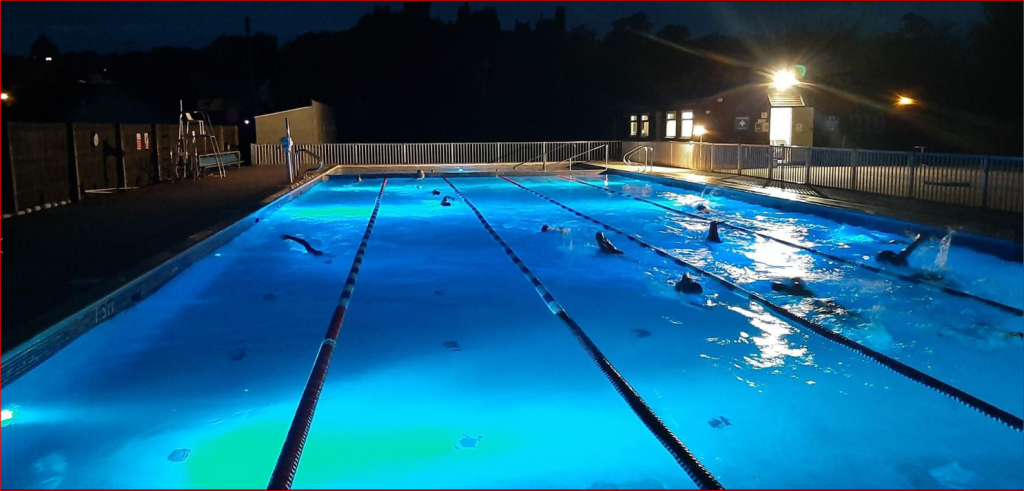 LIDO SWIMS
This coming weekend Friday 11th 6:30pm & 7:30pm and Sunday 13th 6pm & 7pm will be the last of our season of swims at Arundel Lido. These swims over the past 8 weeks have proved a great way of allowing pool swimming whilst delivering it in a Covid minimised way. An outdoor pool, plenty of space to social distance with the reassurance that everyone's temperature is taken on arrival. There has been lovely feedback from our swimmers, but a particular thanks must go to the small number of our Tuff Coaches who have ensured the swims could continue. Whilst the water has been a toasty 28.5 degrees, it hasn't been quite so warm for the coaches poolside – thank you, it has been appreciated.
Questions have rightly been asked about our return to the Wave. Negotiations have been ongoing and a structure is now taking shape about how it may be possible to return. It is hoped that there will be news to share with our members very soon.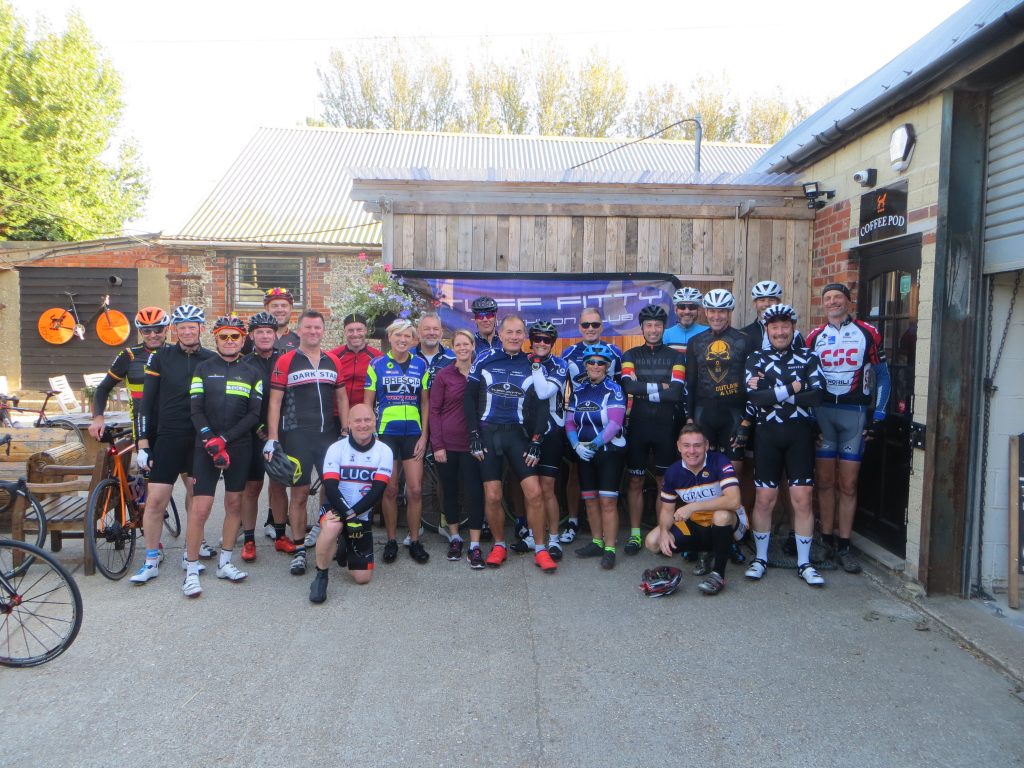 TUFF EDGE VELO RIDE = SUNDAY 13th SEPTEMBER
Tuff Fitty had another Edge Velo ride scheduled for April which was understandably cancelled so this coming Sunday (13th) you are welcome to attend this revised ride. This non-coached ride starts from the new Edge By The Sea Cafe – Sea Road Littlehampton – BN17 5TJ. The meet up time is 8am where the Edge will be open for pre-ride bacon rolls, tea, coffee and cake. There is an offer on the morning for a 12 oz Edge Velo filter and cake for £5. The forecast so far is looking good. Riders will start off at circa 8:30am and leave in small groups. This is to form groups of different speed/abilities, reduce congestion on the roads, and most importantly permit a Covid social distanced ride.
There will be a couple of routes to choose from and both will return to Edge By The Sea where no doubt more coffee and cake will have been earnt. For those of our members further out from Littlehampton why not use your Wave disk to park in The Wave car park and cycle along the road to Norfolk Gardens (The cafe is behind the Crazy Golf course on the corner). Thanks to Richard Hobbs for organising this for us.
RAMPION WIND FARM SWIM – LANDING PARTY
Most of us will be aware that Niki Gatland and Jon Cassell are going to undertake the Talisker Atlantic Row Challenge next year. Considerable funds are required to purchase the boat and meet their charity commitments. As part of their fund raising plans, they are undertaking a swim out to the Rampion Wind Farm this weekend. Nikki takes up the story below:-
Hi fellow splashers. As proud Tuff Fitty ers, Jon and I wanted to invite you to come out and join us at sea on 12th Sept. We are swimming to Rampion Wind Farm and back, launching from Splashpoint early in the morning but hoping to return between 3 and 5pm. We would love any swimmers, kayakers, SUP ers to come out and join us for the last 500m -1km back to shore. Here is the charity event info and we hope to see you there. Or come along for a cuppa at Coast
and to drag us up the beach details here Further details about their epic Talisker challenge can be found in their media release here
ROOKERY FIT FARM – 3rd October
Many of us will know that one of our coaches, the experienced Kev Pearson is also an instructor at Rookery Fit Farm. This is an established fitness assault course in Felpham. In conjunction with Captain Jon Babbage a morning taster session has been organised for Saturday 3rd October at 10:30am. The session is of 2 hours duration costing £24 per person. As with all Tuff activities that we use in the current environment, Tuff Fitty adopt the Covid guidelines of the venue alongside our own requirements so there will be a maximum of 28 people. If you wish to join in the fun, please pass your name to Jon Babbage or post your interest on the Tuff Facebook Running page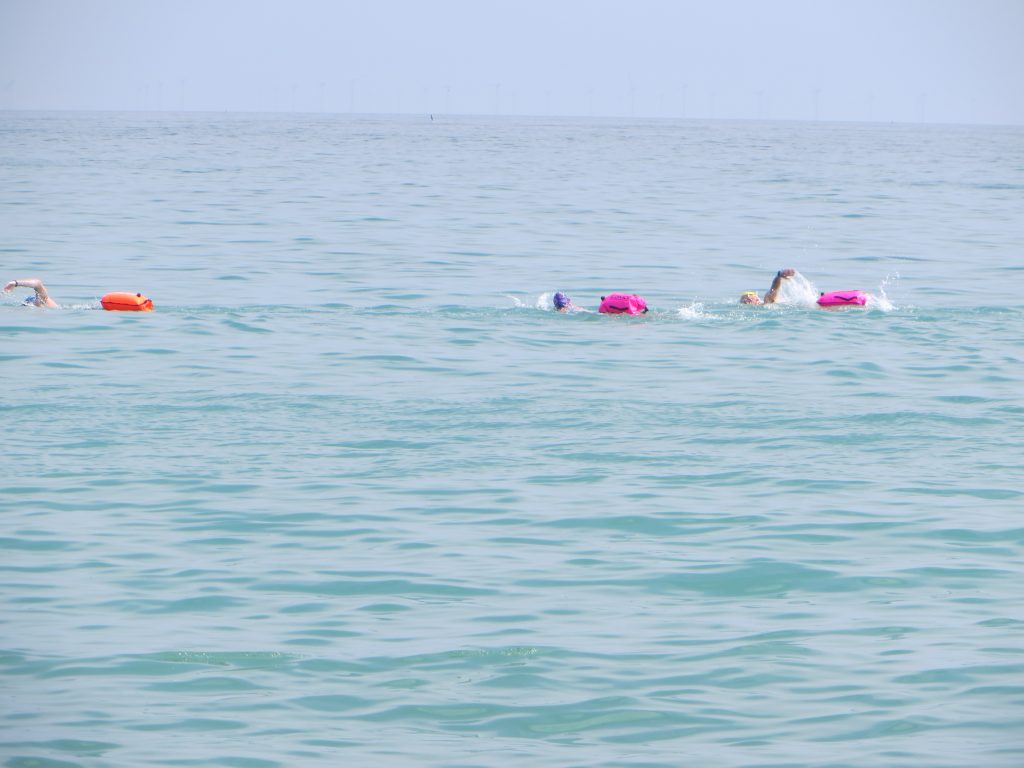 TUFF's CORONA CRUISIN'
When the committee drew up plans for Corona Cruisin' it had been hoped July/August would provide some decent weather to encourage swimmers into the sea, but the the level of participation along with the scorching hot weather far exceeded expectations.
The format was to swim over a set linear course, either 3,800m to achieve Cruisin' Gold standard, 1,900m or 1,000m. Swimmer could attempt as many times as they liked, either in wetsuit or in just their cossie. Usually swimmers linked in a buddy system of two or three for safety and Social Distance. Thank you to Drew Gowland who measured out the course and provided the top tips for when to choose the best time to catch the tide/current.
Whilst it was to be expected to see some superfast times from of our more experienced swimmers, the challenge was very well received by Tuffs. What was especially gratifying was to see some Tuffs tentatively complete the 1k, but then work up to complete the full Iron distance 3,800m a distance some had never achieved before which was a fantastic achievement. Congratulations to everyone on their achievements & PB's. Well done to Andy Tester, Niki Treacy & Paul Howie who all congregated at the top of the table – which is here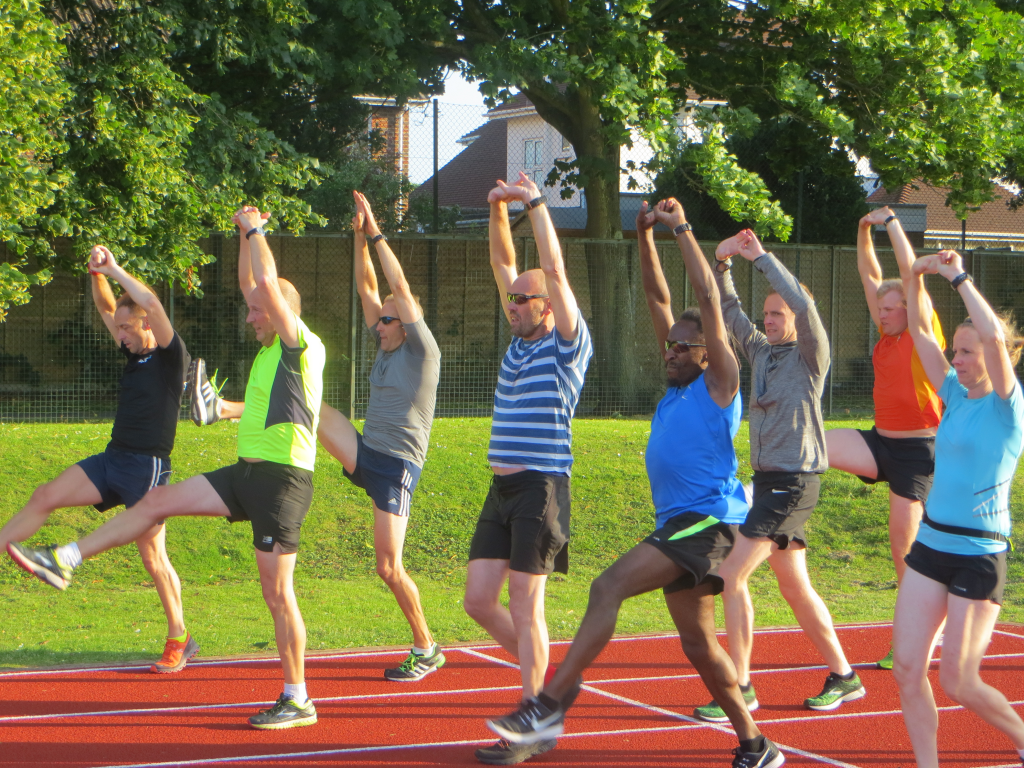 BACK TO TRACK
Having returned to Worthing Leisure Centre for use of the track, Tuffs have been back on track for four weeks now, following WLC's guidelines. Have you tried Track night yet? Under the guidance of coaches Andy Ward & Dave March, It remains at £2 per person, 7pm start and it is suggested you wear layered clothing for the warm up/warm down and bring a drinks bottle for trackside. The gate to the track is now locked so walk through reception and around the main hall to reach the track. A one mile warm up, drills, main set and warm down comprise the session – come and get back on track.
EVENTS
The Race calendar is now beginning to see races scheduled. It is anticipated that Parkrun will be starting (in England) towards the end of October, but before that there are several Tuff teams and individuals in for this weekend's David Lloyd Ultra organised by our own Jason Rae at Southern Multisports. Hever Castle Tri, Outlaw Half and Cotswold Half Tris, North Devon half marathon also have Tuff participation this month amongst others. Whilst Chichester 10k in February has been cancelled already, some people may not be aware of the Worthing 10k on the 4th October, entries still open, some Tuff participation in already.
Purpose of this setion is that it is hoped to be able to return to a regular website update of where Tuffs have raced and Tuff news, so please don't be shy, submit a paragraph or two from where you have raced; with a photo is even better.
————————-
Thank you to everyone for their patience during these difficult times. Stay safe.