Weekend Round Up 15th 16th April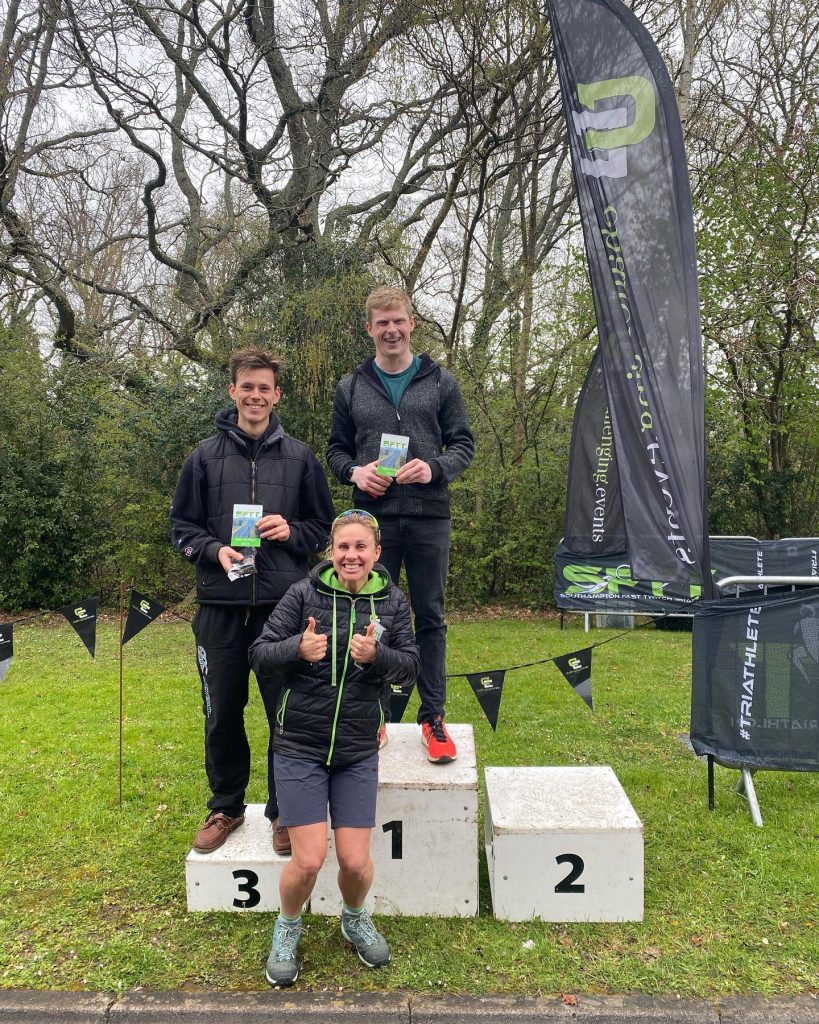 SOUTHAMPTON FAST TWITCH TRIATHLON
Starting from a leisure centre in Dibden, this Sprint tri required competitors to swim 400m before the 20km bike & 5k run. We are delighted to report James Mapley, flew the Tuff flag in a stellar performance achieving a brilliant result; but we'll let James take up the story :-
"The Southampton Fast Twitch Sprint triathlon kicked off my triathlon season this week. Starting with an indoor swim at Applemore Leisure Centre, we were to head off for a lumpy 12 mile bike leg into the New Forest before returning to Applemore for a 5km run. Slightly milder temperatures and minimal winds were welcomed by all, particularly over the exposed New Forest terrain".
"The swim went well, and following late confirmation from British Triathlon, it was confirmed tumble turns were permitted. This made the swim much smoother. I stopped my watch at 5m50 for the swim leg before proceeding to transition. Transition itself was a little rusty although no major dramas before hitting the bike leg. After leaving Applemore, we were within the heart of the New Forest within a mile. It was a superb route, undulating through to Beaulieu and passed the motor museum before banking left, and up Beaulieu hill, before an arrow straight return to Applemore. The clear roads were great to get the power down and bed into a rhythm. Entering T2, transition was much smoother and I was quickly out for the run. The run started with a 0.5mile rise out of the Leisure centre before a gradual descent in the final 1km. My pacing was generally ok and I was able to open my stride for the second half".
"Crossing the line, I felt I had emptied the tank which is all I could ask for. As it turned out, I'd done enough for the win overall. A good start to the season and first win as a Tuff. Next up are the Eton Sprints in May!".
James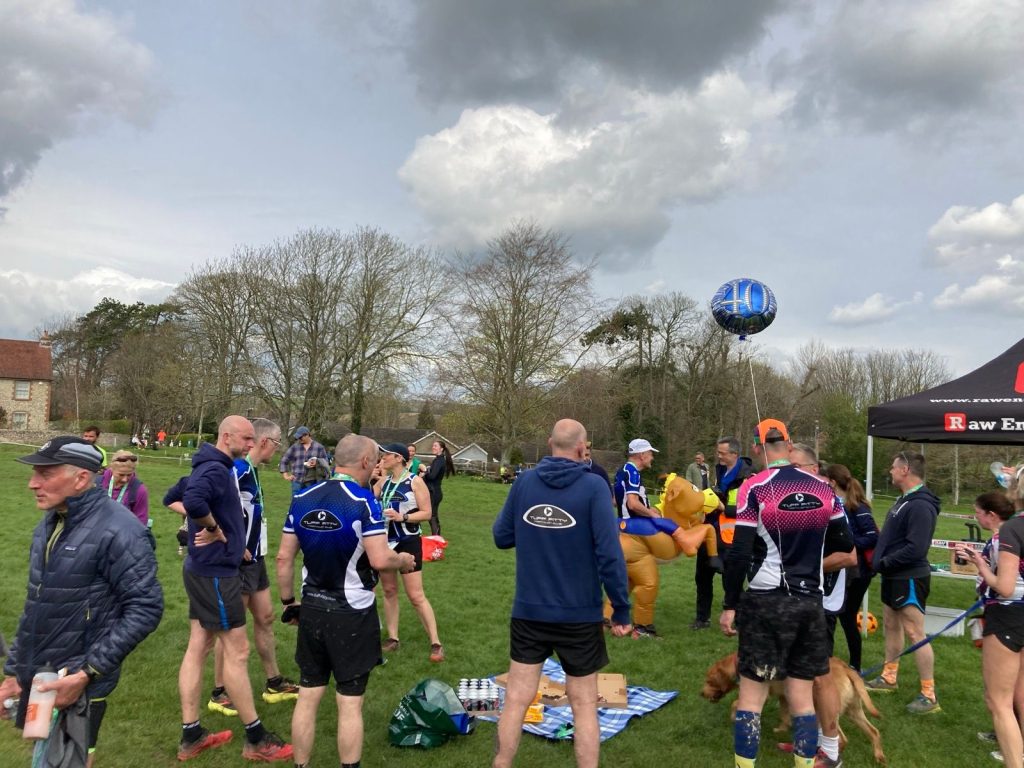 GRAND NATIONAL 10k – AKA JONNY B's 40TH BASH
Organised by Raw Energy Pursuits this charity 10k for the local school adopted the theme of the weekend's Grand National with entrants giving themselves a horsey avatar. However if competitors thought the event would be a gentle trot around the paddock they were very much mistaken. Starting in Findon, runners did a lap of Nepcote Green before climbing as the undulations kicked in all the way to Steyning Bostal. Descending then up again towards Cissbury Ring before a gallop back down to the finish.
There was definitely a party atmosphere as it was Jon Babbage's 40th birthday with Jon & Shelley bringing post race cake and drinks. Oh and so no one was in any doubt Jon was presented with a 40th helium balloon which was tethered to him throughout!.
Clearly Tuff Fitty is a thoroughbred stable as a sea of club colours surged across the start with Tuffs performing well up the first hill. Not only did we have twenty four runners but there was great Tuff support. Barry Davids was flying his drone keeping a 'motivational eye' on fellow club members. (Click on the link below) Sue & Colin Simpson were around the course with Sue taking photographs and Paul & Karly Martin rode over to encourage the field over the final furlong.
First across the line in a great 44:38 across the undulating and in places, slippery terrain was Mark Walford. Then crossing third overall and first female overall, came Liane Davids. A superb result from them both and the good news continued with Pete Littleboy 6th overall – having ridden to the start; Captain Adrian Oliver galloped home in 7th. Dom Amey finished in 9th position, another one to have incorporated the run into a bike ride. Half of the top ten from the Tuff Fitty yard – awesome work. Clare Worgan ran well to finish 18th and Mark Sole 22nd.
Starting at the same time was a cani-cross race and Tuff Fitty put forward a strong field with a quarter of the entrants. Sue Neilson came home 3rd canicross with Digby in his first race. Back in the main race Sophie Garbo was next to finish with Trevor Harvey & Ness Green.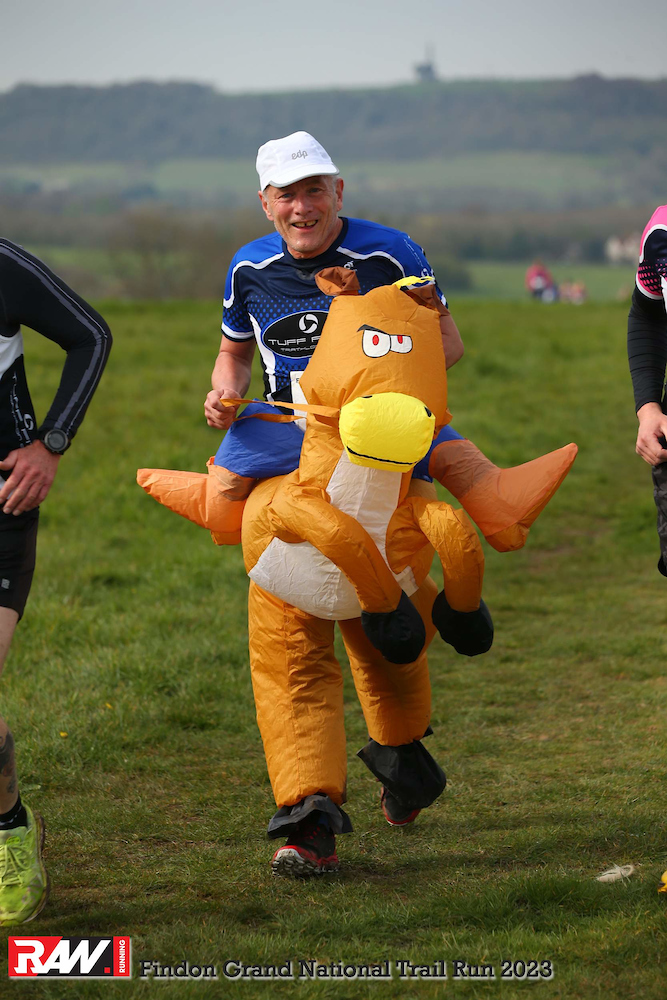 Race instructions had said with Findon's horse racing connection why not run in a jockey's outfit. There is always one, so Clive Harvey with his avatar 'Knackers Yard' completed the race in costume although he did become a bit 'deflated' going round the Bostal. The upside was the outfit provided amusement both to the dog walkers on the course and at race HQ. The fun continued as next home were our two Jon's, birthday boy Jon Babbage back in the saddle after last weekend's 50 miler who ran together with Jon Roper. Wendy Frost, Vicki Hedger, and Janet Shepherd were our next finishers. Tiff Orton ran round with Debbie Boxall & Obi. then Sheila Bailey, Susan Douglas with Stig, Shelley Babbage, Jenny Oliver and Kate Evans. A courageous effort from Kate to make the start line after a bike fall last weekend. Our Tuff fillies comprised a third of the female entrants – now that's impressive.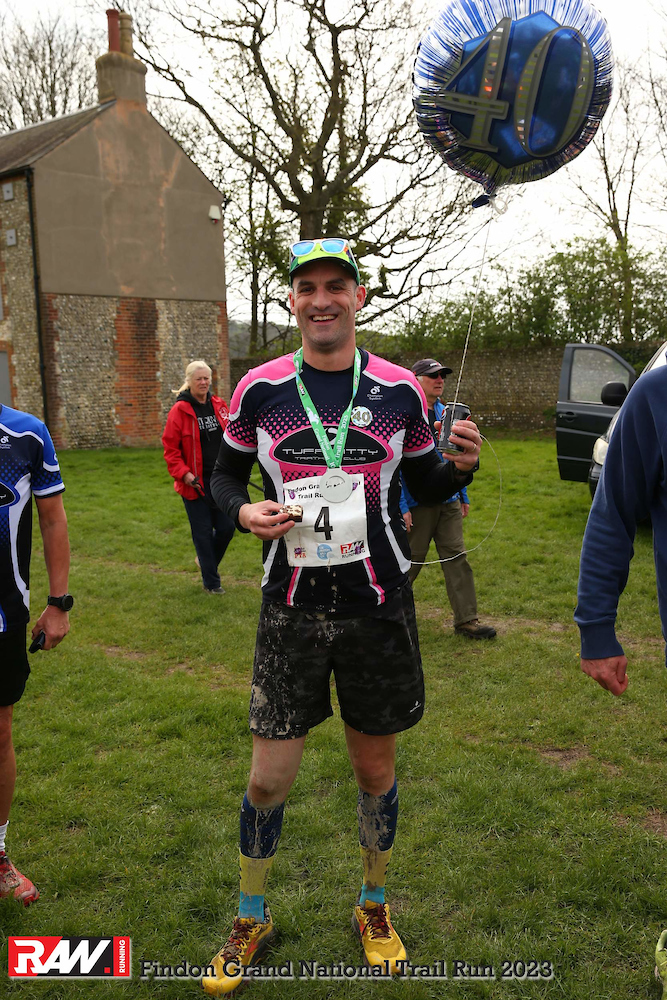 No rosettes on offer, but a chunky medal to all finishers and then the birthday party in the sun started hosted by Jon & Shelley Babbage, a nose bag would have been useful for the amount of cake on offer.
Sophie Garbo reports:- "So good to see so many Tuffs together".
"I am nursing about 3 injuries at the moment and was a little worried. I found the hills very challenging, and hit a bit of a wall at 6k but persevered. I had a very cool view of the leaders silhouetted as they ran across the ridge. I was pleasantly surprised with my result. A really good morning…and super brownies from Jon."
Sophie
Click HERE to view the impressive drone footage from Barry
click on the photo below to open the full Flickr album.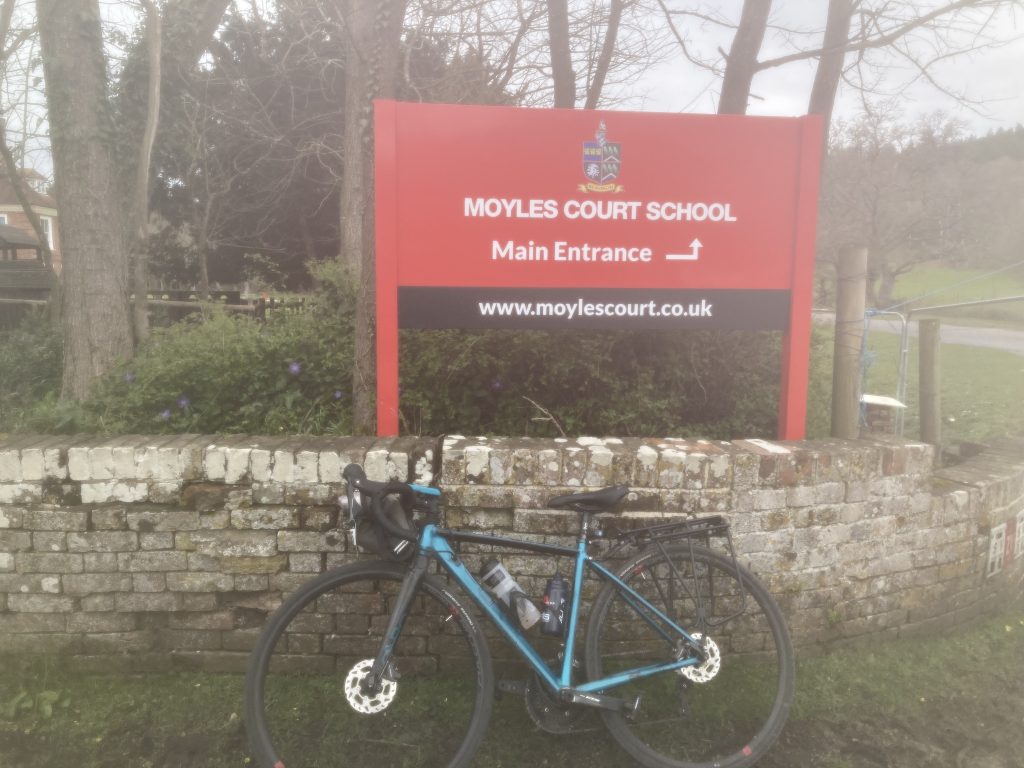 NEW FOREST CLASSIC SPORTIVE
A cycle Sportive staged on both Saturday and Sunday with short, medium and long routes plus a rookie route. Stating close to Fawley, across to Beaulieu and Brockenhurst, over the A31 northwards before coming back down through Ringwood towards Lymington and back via Beaulieu. Claire Moyle took part and reports:-
On Sunday I was up early for the lovely drive to the start of the New Forest sportive, the morning sunrise was beautiful and with the prospect of a dry day I was looking forward to a good days riding.
This event is very well organised and on arrival easy parking and quick registration meant I was on the route by 8.30am.
It was a great route well sign posted and nice smooth roads. As the sun got up it was pleasantly warm and there were plenty of pony's, donkeys, pigs and horned cows to see as I rode round.
There were 2 well stocked food stations to help me complete the 78 miles in good time.
Great days riding.
Claire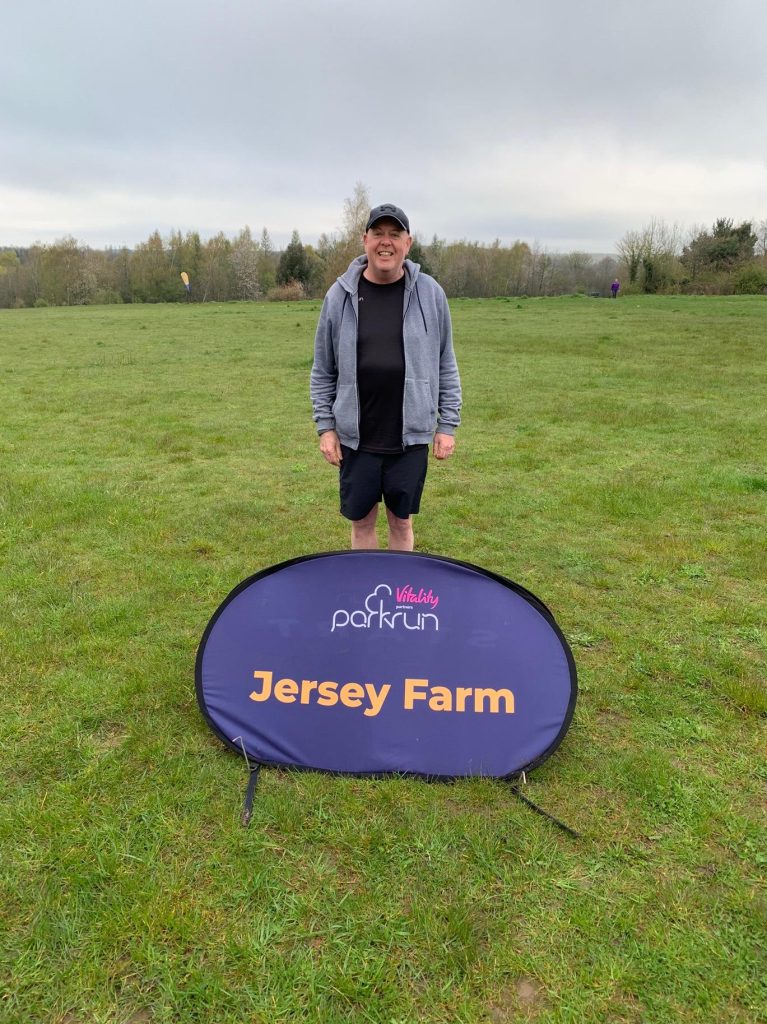 PARKRUN ROUND UP
At Littlehampton parkrun it was the fourth anniversary of the event being staged. This is a great way to introduce one of our newest members, Fraser Kidd who has just joined along with wife Amy. Having taken most of this year off following the birth of their daughter Georgia, whilst off his PB, Fraser still punched out a great 21:25, impressive for a comeback run to be first Tuff home. Steve Bridgeman was our next runner and then Sue & Colin Simpson ran round together to amass 407 parkruns between them. Jenny Oliver completed the Tuff quintet.
Across at Worthing parkrun Danny Cunnett was first Tuff across the line closely followed 9 seconds later by Jay McCardle. Steve Feest was next home on his 60th parkrun and 10 seconds later Les Pearce completed his 191st parkrun. Phil Turner was our next runner home.
Lancing Green parkrun was another venue with a landmark as this week was their 150th run. It was great to see Richard Jay on the comeback trail after a long period of working abroad. Trevor and Clive Harvey also took park.
Bognor Regis parkrun saw just one Tuff running there this week – well done to Will King.
This still left some parkrun tourism with Alistair Evans as he ran at Jersey Farm parkrun. This venue is just north of St Albans where a route of grass and bridleway takes runners around Jersey Farm Woodland Park. Al completed his 123rd parkrun.
There was yet another parkrun landmark across at Preston Park parkrun with the occasion being their 10th anniversary. The run was started by the mayor as it had been 10 years ago, a band played (many of who are parkrunners) and there was cake! In amongst the bumper number of runners was Edward lay
Well done to all sixteen.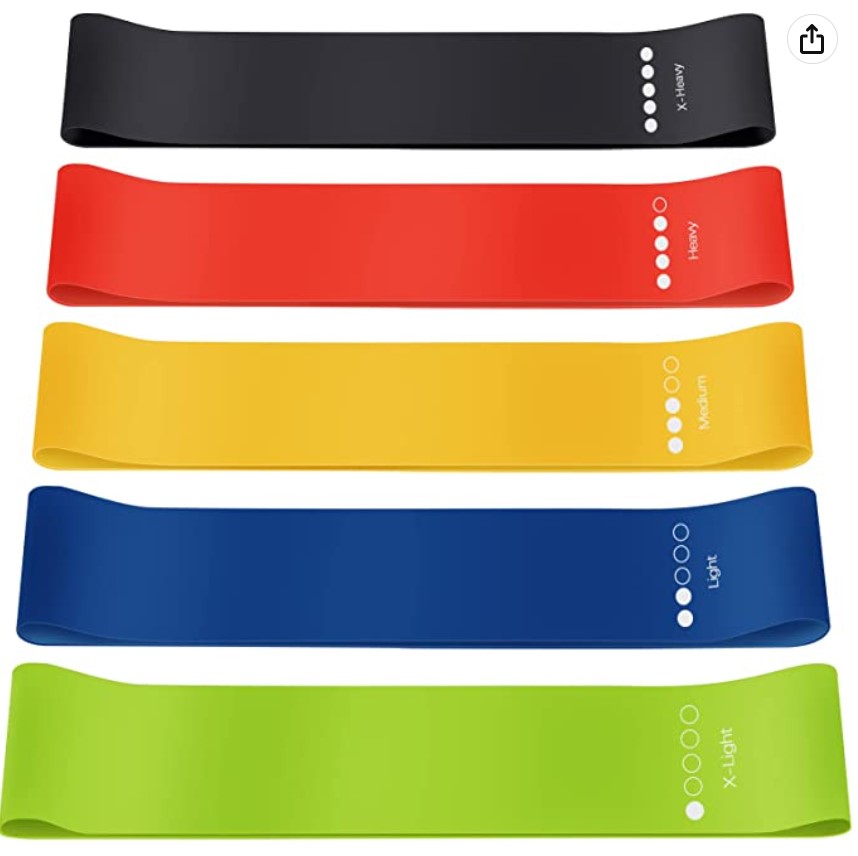 TUFF FITTY STRENGTH & CONDITIONING
With Splashpoint 5k completed – Wednesday 26th April sees us 'back on track' including the launch of the Tuff Strength and Conditioning sessions. Starting at 6:30pm, there is no extra charge for this superb initiative created by Liane & Barry Davids prior to the Track set at 7pm.
To get the most out of the session members are asked to bring along some resistance bands. Several Tuffs will have these following our lockdown on-line tutorials from Nikki. Tuff Fitty had wondered how to source these but with the motto "Resistance bands are for life, not just Wednesday's" its is hoped attendees will be willing to purchase themselves as they can be very affordable. Stores like Argos do stock, although perhaps ordering on-line now from Amazon or E-Bay are likely to arrive in time competitively priced. (Outlets suggested purely as examples only – Tuff Fitty are NOT recommending any one- you may know better). If you do not have bands, do please still come to the session, as they will still prove beneficial