Weekend Round Up 14th 15th October
After a quieter time last weekend for race action, there was plenty to chose from this week. It is hoped we may get a report from Mike & Iris's successful Otillo Swim Run race out in Cannes but for now, we have the following to report on:-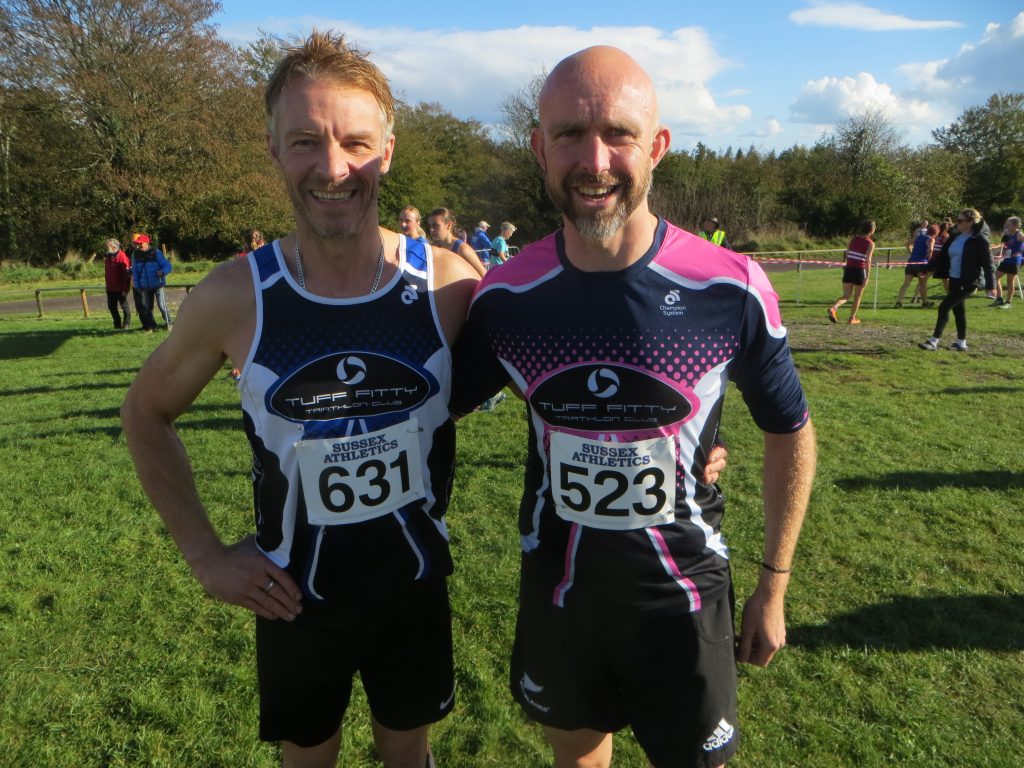 Simon & Mark
SUSSEX CROSS COUNTRY LEAGUE – RACE ONE – GOODWOOD
It was unfortunate that the new Cross Country season started on a date when members had other commitments and races. However our Tuff ladies led the way with a full team. Featuring, Vicki Hedger, Katie Young, & Ness Green, taking this week's banner shot above, they must have questioned their decision to attend as 15 minute before the start, the skies opened with torrential rain. Thankfully at 2pm the rain stopped completely in readiness for their 2:05pm start around a 5k course. Special mention to Kate Cooper (also above in the banner shot). Whilst obliged to participate as part of her running club, she is a huge supporter and motivator for Team Tuff, setting up with us and joining in the banter & Camaraderie.
Team Tuff ran strongly with Katie Young our first finisher in 23 minutes, a good result across an undulating course. Ness Green was next with Vicki Hedger not far behind. Subsequent results show that our illustrious team currently stand in the top half of division two and 11th in their age graded league – Thanks Ladies.
The men's team start half an hour later, and this is where other commitments and illness severely impacted our team. Mark Walford as part of his training plan had racked up 19k of running in the morning and as you will read below, Simon Thistlethwaite raced hard at the morning's Cowdray 10 miler, doing rather well. Despite this both were determined to ensure Tuff remain in the league and were in the thick of it as the starting gun sounded. The men run two laps around the undulating trail run course to complete 8k and the effort they were putting in on our behalf was clearly evident as both Mark and Simon left everything out on the course.
Whilst disappointing not to have a full men's team, it appears that many other clubs had similar problems mustering attendance as it's pleasing to report Tuff Fitty are mid (Div 2) table just behind Run Academy & Goring Road Runners, and ahead of Crawley's A teams. Steve Feest also ran as part Goring, his new running club.
The League works in that if there is a 'no show' from any club, their position is expunged from the league, and in the case of any missing team members absent a score for each missing person is assigned the final position place (in this fixture number 125) plus 10 points; so it can be seen that if we can muster a full compliment for the next fixture at Ardingly on Saturday 11th November we can really haul ourselves up Division 2.
As is tradition it was then Capt's chocolates to share as Adrian had ensured a plentiful supply even though he was away on holiday. Meanwhile Clive snapped the photos below (Click on the photo below for the XC album)
COWDRAY PARK- RUN THE SEASONS
A new race formed as a joint venture between the Cowdray Estate and Raw Energy Pursuits. Starting opposite the Cowdray Farm shop there was a choice of 10k and 10 mile around a very scenic course. Runners noted from the start that this was a 'proper trail run' as there was almost a continual ascent for the first two miles. The 9am start coincided with the move into an autumn chill with wet grass, but once runners got underway conditions were good with the temperature rising.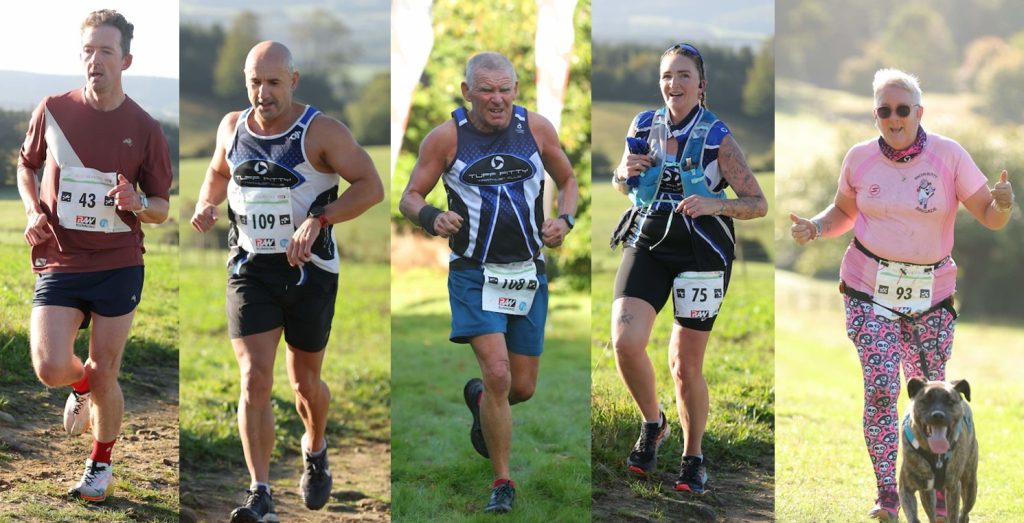 Dave, Kev, Les, Nina & Sue.
COWDRAY 10K
The 10k race was the most popular and it was good to see Dave March going well as he sped home 7th overall in just 52 minutes, a great time for the very undulating course. Kevin Pearson was our next Tuff home finishing in the top twenty. Les Pearce showed his strong running credentials finishing as second vintage runner. Nina Tully completed our Tuff quartert.
There was also a 10k Canicross and our representative was Sue Pinky who has reported in:-
"What a race, had everything you can ask for on a trail run, mud, hills and amazing views. Really enjoyed this event and Kylo and I are looking forward to the next one in the series. I can't say if the distance was correct as I ended up flying over a hidden tree route when I was blinded by the sun, set my emergency thing off on my watch so had to restart but I don't think it was out by much if any".
The hills were slippery and it was hard work on a particularly steep downhill to hold Kylo back as he was just loving it. We were last to finish the 10k but it wasn't about times, it was about me and Kylo having fun together. 🙂
Sue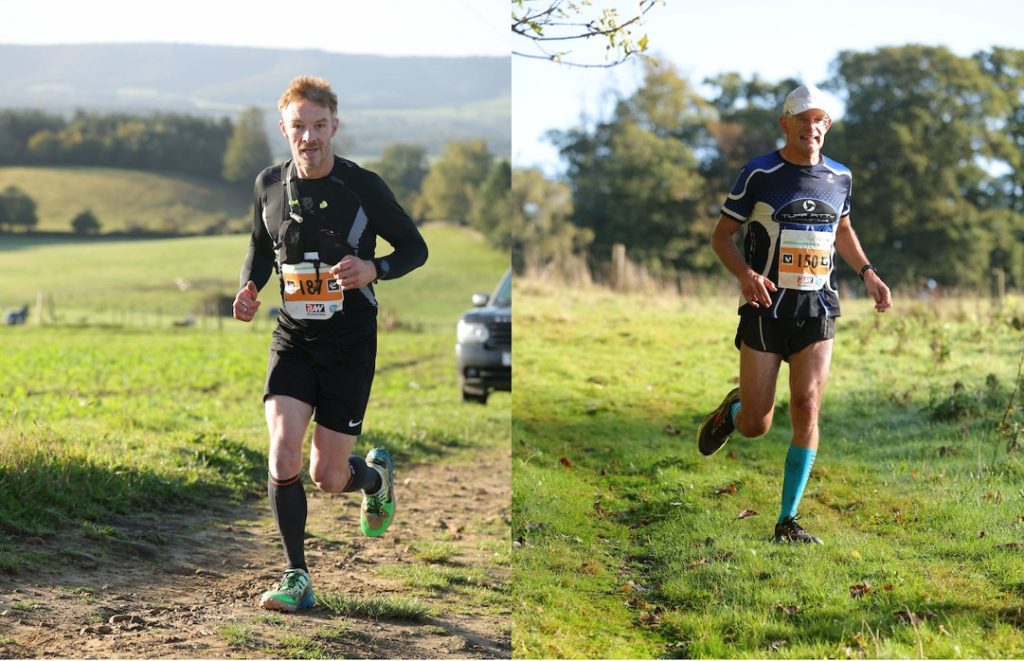 Simon & Dom
COWDRAY 10 MILE
The 10mile race just had two Tuffs, Simon Thistlethwaite & Dom Amey, and they both did exceptionally well. Taking in part of the 10k course the extra distance saw runners also cover more ascent as well with almost 1,300ft elevation. Simon could have been excused for not pushing too hard having promised to help the team in the afternoon's Cross Country. Of course taking it easy is not in Simon's vocabulary and he stormed home second overall almost 5 minutes ahead of 3rd position. Dom Amey clearly wasn't there as support as he was chasing down 3rd position but ended up 4th overall. However Dom's success was evident as he crossed the line as 1st supervet just under 10 minutes ahead of 2nd SV – superb running from them both.
As well as seven competing Tuffs, several members were on the Raw Energy Team with event director Debbie Boxall. Well done for the very early start to Tiff Orton, Sheila Bailey, Trevor Harvey, Jon Roper, Andy Ward & Clive Harvey
This event was the 'Autumn' segment in the four race 'Run the Seasons'. What is a nice touch is that by completing all four of the seasons' races, the medals all link together to form a memorable piece of bling. Missed out? well medals 2, 3 and 4 still link together so why not look out for 'Winter' taking in Cowdray's Farm shop and the illuminated ruins a 5k or 10k headtorch run Saturday 9th December @5pm; 'Spring' 10k or 10 miles held Saturday 6th April at 9am. or 'Summer' Friday 28th June 7pm – 5K & 10k.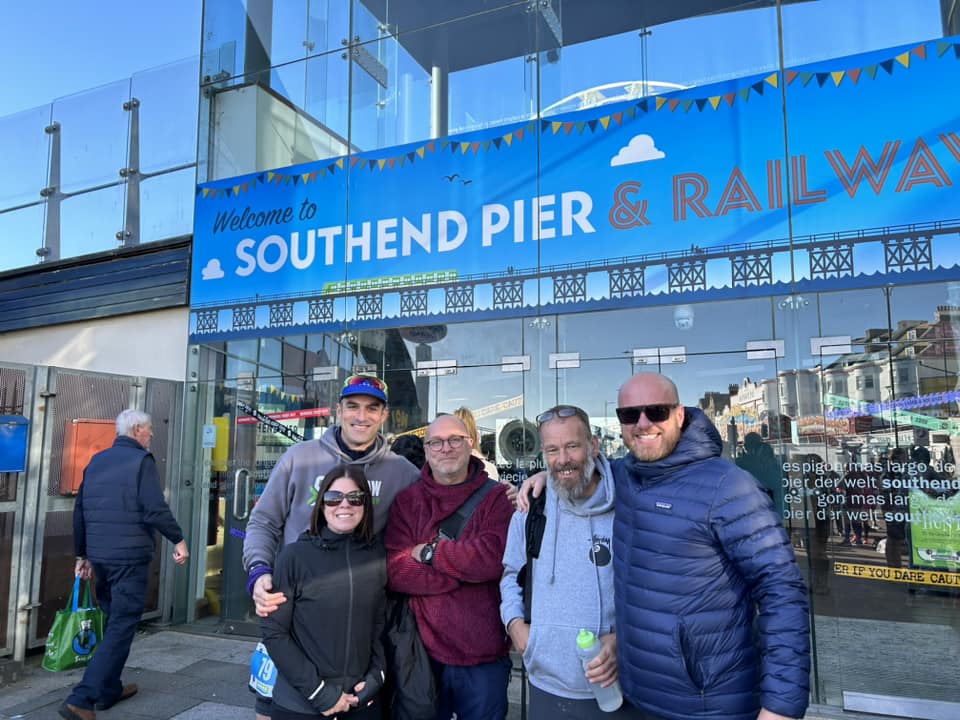 Shelley & Jon Babbage, Danny Cunnett, Jay McCardle & Grant Smalley
SOUTHEND PIER MARATHON
Sussex Trail Events organise very well organised, if sometimes bonkers, events as they always look out for very unusual places to run marathons. Previous marathons have included 'Night at the Museum' and Prison Marathon' and our very own Tuffs Danny Cunnett & Jay McCardle, as race directors of STE, brought back their very popular Pier Marathon. The pier in question is Southend Pier which is the longest pleasure Pier in the world. It stretches for 1.34 miles, so this record breaking pier was ideal for such a race. As predicted the event was comfortably oversubscribed.
Jon Babbage stated he would be up for this and not wishing to miss a weekend in Southend!, Shelley Babbage tagged along. Shelley was very impressive as she decided if you can't beat 'em etc; joined Jon on the start line. Straight out the box she ran well completing 14 miles. Another Tuff present was Grant Smalley. Having pledged to marshal, it transpired there were more than enough and so, he too, pulled on his trainers and ran circa 10 miles whilst waiting for a friend. So overall great performances from our Tuff quintet in their respective roles & runs with marathon man Jon reporting:-
"The Pier marathon was nice. I don't normally do laps as I don't like them, but weirdly this was probably my favourite marathon out of all the ones I have done. I recovered really well with no aches or pains either"
Jon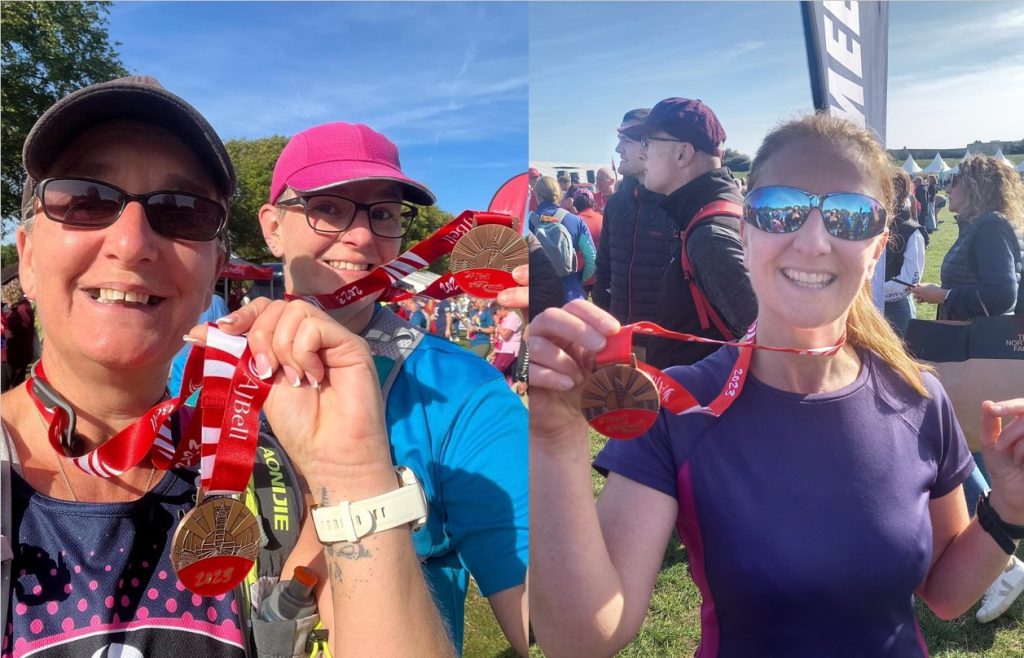 l to r Sheila Bailey, Kate Evans & Wendy Frost
GREAT SOUTH RUN
Starting on Clarence Esplanade the Great South Run is a popular venue for some Tuff spotting – an event which has been running since 1990 and around the Portsmouth historic dockyard and seafront course since the second staging of the event in 1991. With the first waves off at 10am, the staggered start meant the final waves were not off until 11:17am. In amongst the circa 20,000 runners we had Wendy Frost who was our first Tuff home, Sheila Bailey & Kate Evans all smiling broadly above having collected their medals.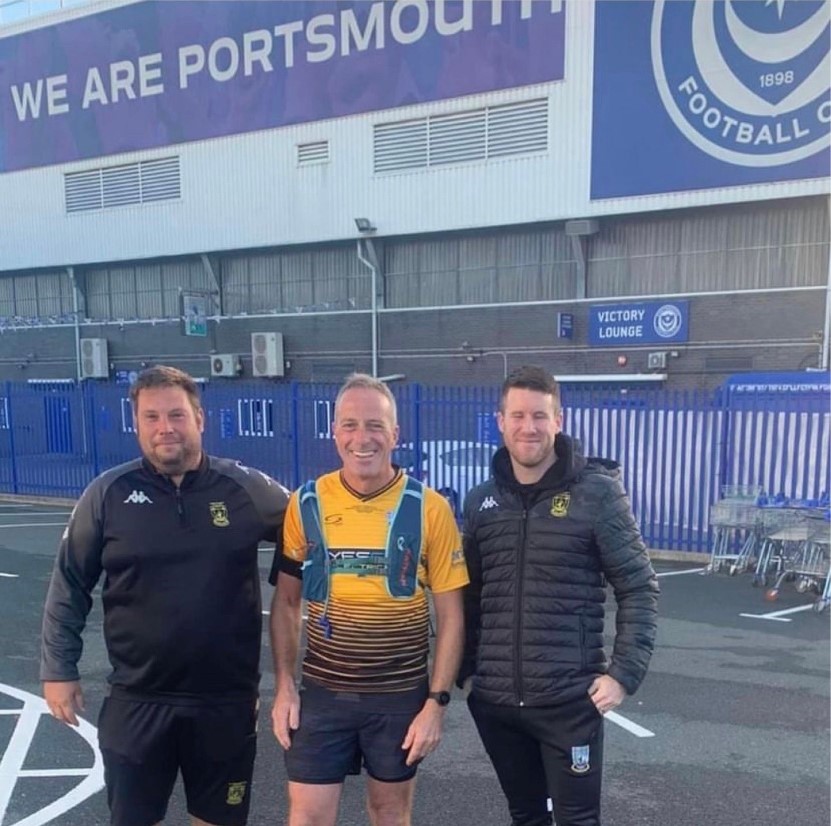 PORTSMOUTH TO LITTLEHAMPTON ULTRA
Littlehampton Football Club have been resurgent of late and as a consequence facilities at The Sportsfield require an upgrade. Up steps an avid Golds supporter, Steve Fryer who dreamed up a plan of running an Ultra marathon to raise funds. Starting from Fratton Park (home of Portsmouth FC), Steve's route ran up to Havant, Chichester and down to Shripney. Then it was heading across and back onto the pitch at the Sportfield Littlehampton in time for the 3pm kickoff. This was a tremendous achievement by Steve running over 30 miles to complete his goal.
Steve's aim was to raise £1,000 towards the new stand, but he smashed this target with funds raised currently at £1,300. If anyone is inspired to add to Steve's total his Justgiving page is HERE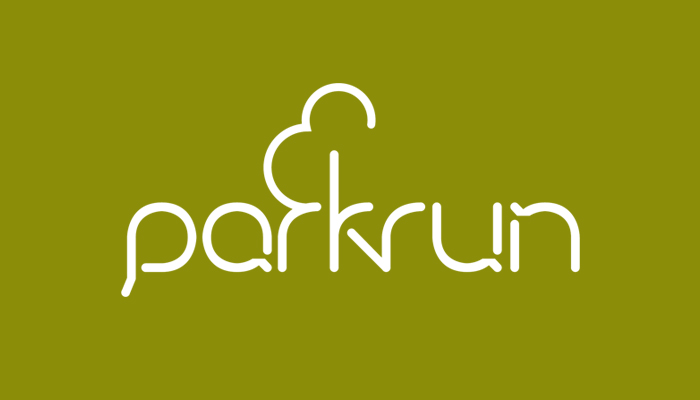 PARKRUN ROUND UP
Littlehampton parkrun returns to the venue with the most Tuffs present this week, and it was a case of quality and quantity. First Tuff home in 8th position overall was Gareth Coombes in 19:03 which broke his previous PB by 37 seconds. Olivia Morey was next across the line as 9th female and Olivia also attained a new PB of 22:17 cutting 35 seconds off her previous best – great running. The quality continued with Emma Hinton holding a consistent time for the last three weeks and then the PB's kept coming as Amy Kidd was paced round by Fraser Kidd with Amy to gain hers. Getting getting back to form achieving three PB's over this course over the last three outings was great running from Amy. Alistair Evans continued his record at Littlehampton having amassed 96 runs here; what a great morning's work from the Tuff six.
Worthing parkrun saw Edward Lay in action notching up his 140th parkrun. Good to see Maisie Johnston as she resumed her parkrun career.
Bognor parkrun just had one Tuff in attendance this week; well done to Amy Flinders
Well done to all 9