Weekend Round Up 5th 6th November
November is not normally considered 'Marathon Season' but clearly that message hasn't got through to some Tuffs as the following explains. With the focus in this update on running, recent weeks on the Track night have been attracting record numbers,  Tuff Fitty's traditional Saturday morning run has also proved popular,  as the above shot of Tuffs  heading up into Angmering Park taken by Stew testifies. With our Monday evening run now established on its winter course, we can provide all the run training you need.
I'LL BE BACK MARATHON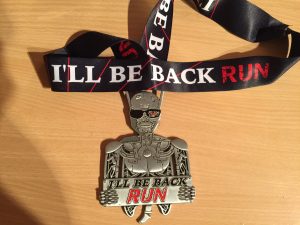 Chris Levitt reports:- Yes another classic episode of "Lards on Tour " up at Walton-on-Thames
The day had started so well, we arrived with plenty of time to spare for a coffee pre-race in the Leisure centre,   After his disaster last time out here  Glenda  " Fatoli, the only one, special one was looking for revenge"  This overrated warrior was about to fight another day.
The Marathon course is more about mind than matter it's out and back along the river Thames tow path for  8 laps each out and back is just over 3  miles.  The first 5 laps seemed to go well and we both ran together just above walking pace,  then as we started lap 6  the finish line fever gripped Glenda; off he shot like a rat up a drain pipe and before I took  breath he had built a 5 minute lead over me.   Lap 7 was about losing the will to live but we made it to start lap 8.   By now Glenda had grown his lead to almost 8 minutes. I need to save face and from the turn around point with 1.5 miles to go I made up 5 minutes.
As I crossed the line and congratulated Glenn on his fine last 6 miles all did not seem well with him.  We walked/crawled back to the leisure centre,   I was tired but still feeling okay at this point Glenn seemed to be in the changing room for ever,  I am sure his tan must have washed off in the shower..
At last he appeared for a coffee and chow,  by now our Thames support team of Kona and Strongie had arrived and much to their surprise we had already finished.
As we headed for the Car Ian (aka Jesus) who had only completed the 1 lap following surgery was also looked in pain.   Great, two broken soldiers and a Lard what a combination,  I ushered Jesus in to the car and threw Glenn in the back clearly not fit to drive.   As we said our goodbyes we headed off only for a few miles because the traffic on Friday afternoon is hell.    I do remember thinking that we had picked up a walrus and put it in the back seat such was the noise of Glenda snoring his head off holding tight to his finishers medal.
The Phoenix running theme events are fun marathons only 125 competitors so you can do as little as 1 lap to get a medal or try for the  record within the 6 hours of 14 laps  (44 miles) . These races can be booked through Runners World which is where I found it originally.   This year they have done Star Trek, Ill be Back, Goonies, back to the future and many more.
The moral of my story; if Glenn invites you to a lift also have a backup plan to get home.
That's all Folks
TEAM LARD
The classic before and after shot!
BEACHY HEAD MARATHON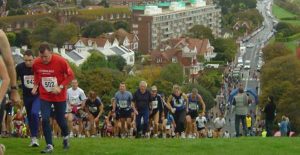 Even from the start, the route is straight up
Runners entering this tough marathon would have already guessed what was in store when they were told it comprised a run of 26 miles, however it then went on to state it included 300 steps and 14 gates, passing through the picturesque Sussex villages of Jevington, Alfriston, Litlington, Friston Forest, the Cuckmere Valley and Seven Sisters, including Birling Gap and Beachy Head. Oh so seriously undulating as well then.
So it was all the more credible to see the time of Jay Mccardle flying the Tuff flag as he continues to build up his tally of marathons. Jay crossed the line in 4:36:37 proving he has fully recovered from his injury hit first half of the year.  The start line was at the bottom of a steep hill but then runners had to climb Borstal Hill and the Seven Sisters. Also present was Tania Pascoe and this time it was left to Joe & Eryn to act as cheerleaders.   Well done to Jay & Tania 
DUBLIN MARATHON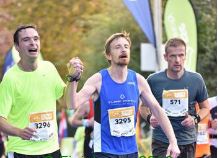 Chris & Andy cross the finish together
Going further afield, just a few weeks ago Andy Crawford's brother in law, Chris Armstrong,  asked him whether he would like to run with him in Dublin. "Why not" was the answer. The trouble was this left him no time to train for that distance, oh, and a distance Andy has never tackled before.
Andy reports that when the race was well underway it dawned on him that 26.2 miles is actually a long way to run. Whilst based in the city centre for the start and finish there were undulations and Andy was pleased to see the finish line. However he was downplaying his effort because in running around with Chris they crossed the line together in 3:42:05.  If that was not all having returned from the Sunday race, he still came along to the track for the Wednesday training and pounded round the circuit – a great result.
NEW YORK MARATHON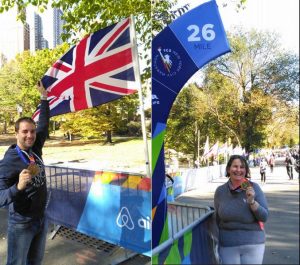 There is still one, most important Marathon to mention, none other than the New York Marathon, a race of 50,000 runners. Kirsty Keith and Andy Strong entered this both running for charity.  Kirsty ran for Ocean Youth Trust South & Strongy  for Tropic of Cancer. Both are tantalisingly close to their targets so please feel able to help them cross that finish line as well.   Starting on Staten Island, the route went through Brooklyn, Queens, Manhattan and up to the Bronx before finishing in Central Park. Two proud finishers with their medals to prove it above.  They are flying back just as the Presidental election concluded, but we must get our very own two Tuff "Top Trumps" to file a race report on their return.
COWDRAY PARK 10K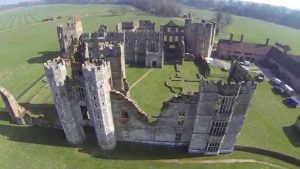 Closer to home, but still a great achievement, Ollie McDonald reports in from the beautiful Cowdray Park 10k on Saturday.
My brother runs events at Cowdray and this was another organised by Jason Rae from Awesome Sports Events so wanted to show my support. Jason has now set up Southern Multisports and the event overall was well organised.
I was the only Tuff there so did my best to represent the club!
There was a 5k and 10k option with both races setting off at the same time. The route was a trail run with grass, mud, gravel and concrete and a few hills in there for good measure! 1 lap for 5k, 2 laps for 10k. With both races setting off together, no-one knew who was in which race. I found myself early on in 3rd place comfortably behind 2nd who peeled off after 1 lap to win the 5k! So I found myself out on my own, with 3rd and 4th bearing down on me. They eventually caught up at 8km and passed, so 4th place it was!
Not the biggest event with 53 finishing the 5k and 130 finishing the 10k but I'm sure it will grow in popularity as it's a great venue and well organised.
Ollie
GUNPOWDER TROT
Finally a big welcome to our newest member James Oram, Having attended the Tuff track session, he joined the next day. He took part in the last Fun Run league event of the year. The Gunpowder Trot up at Horsham, a 4.5 mile undulating offroad run. James crossed the line in 36:34 – great to have you as a Tuff, James.