Weekend Round Up 21st/22nd
Winter training is in full flow now, with good attendance at the track, the Thursday and Saturday swimming sessions, Sunday Circuits, and for those who want a bit more time out in the cold; at the Saturday runs in Arundel. Perfect for keeping those New Year's Resolutions going into the second month of the year, and as training for the upcoming Tuff Fitty Frosty event on the 5th March.
Some race reports have been coming in from those braving the frosty weather. Some more brave than others, starting with Susan Douglas reporting in:
PARLIAMENT HILL ICY SWIM HOOTENANNY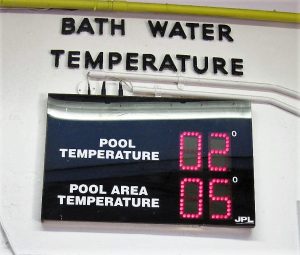 So, it's January, air temp 5c, water 2c, perfect for a bit of cold water swimming.
The location is the splendid Parliament Hill Lido, Hampstead, the event PHISH (Parliament Hill Icy Swim Hootenanny).
My first race is 122m (two lengths). We were called to arms, plopped in the water, deep breath, shoulders under and away. My main fear was face freeze, so I went off at a steady pace, but although it was flipping freezing my face survived, probably helped by the adrenalin my system. I can't say I raced but I made it. 12th out of 30.  In to the sauna to recover.
Next race 244m.  I know what to expect this time. Off we go, the pool has a stainless-steel lining which was gorgeous in the sunshine. I managed to swim quite normally with frozen limbs and this time I was 7th.
I gave the Endurance race a miss, 12 lengths might have killed me.
A  fun day with lovely "crazy" people.
Next week Cold Water Swimming Championships at Tooting Bec Lido, for my sins I've entered 30m & 90m freestyle and God knows why 30m Butterfly!
Susan.
There is only four months to go before Grant Smalley returns to compete at Ironman Lanzarote and he has been taking his training up a few notches, well several actually, at the following events in the last couple of weeks.
THE FAN DANCE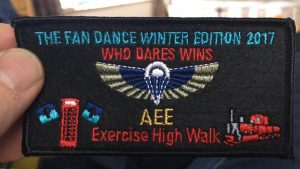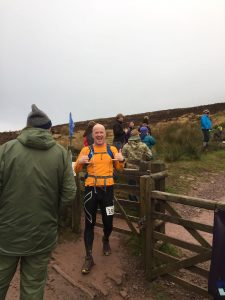 The Fan Dance is a gruelling 24km non-navigational race over two sides of Pen Y Fan, the highest mountain in the Brecon Beacons. This infamous route has long been a part of SAS (Special Air Service) and SBS (Special Boat Service) Selection and is considered the yardstick of a candidate's potential to perform well on Test Week and ultimately pass the Special Forces Selection programme.
The route is a real lung buster that throws everything at competitors, including the elements. There are steady slopes that allow a solid jogging pace, inclines that have runners on their hands and knees, loose stone tracks , and a forested vehicle track that allows for some rapid going.  Grant advised it was very challenging with most of the route climbing rather than running.
HELLRUNNER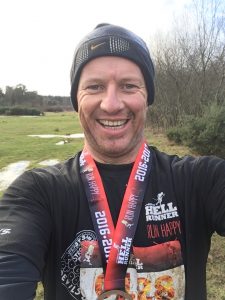 If that wasn't enough Grant then went straight on the Hellrunner. Many Tuff's have competed at Hell Down South but for those of you who haven't, Hellrunner is the orginal get/muddy/wet type race. The organisers claim this year was wilder and wetter, hillier and hellier than ever.  A heady mixture of hills, water features and sand-sapping ascents… served ice-cold if you please.  The blurb on their website concludes:- It's tougher than Tough Mudder and grimmer than the Grim. Oh yes. If running was an animal it would be a dog. Let's just say HellRunner is part of the dog's undercarriage. It really is that good!
Grant was a bit more succinct in his comments simply saying it was 'fantastic'.
Don't forget to submit details of where you have raced