Weekend Round Up 13th 14th July
TRANSILVANIA 2019 MULTISPORT EUROPEAN CHAMPIONSHIPS
3,000 competitors from 30 countries descended on Tirgu Mures in Romania for the "Transilvania 2019 Multisport European Championships" which included Aquabike, Aquathlon, Duathlon, Triathlon and Cross Triathlon.
Matt Whittaker had previously qualified for the Middle Distance Triathlon and left Britain with his Team GB kit. With race briefing completed on the Saturday; Sunday morning was race day with a civilised start time of 9:08am. A 1,900m swim in Bezid Lake was followed by a four lap bike course accumulating 900m of climbing. A four lap run course would complete the 70.3 distance.
Whilst this would sound a standard Middle Distance, the recent hot weather played its part with the heat meaning the swim was a non-wetsuit affair. The bike was a technical course with lots of twists and turns meaning competitors had to concentrate throughout leaving the run through a small village being exceptionally hot, with competitors making full use of the sponges and water stations.
There were 283 competitors in this 70.3 race with 168 of these from Great Britain and Matt did exceptionally well 14th in his age group.
The Aquabike event was being staged for the second time in European Championships and followed the same 1,900m swim in Lake Bezid and 56 mile bike course as the Middle Distance before heading for the finish line. Callum Lelliot took gold in his age group category. Not only that but Callum was the second age grouper home overall out of 121 starters.
Two incredible performances – congratulations Callum & Matt – Tuff Fitty are proud of you.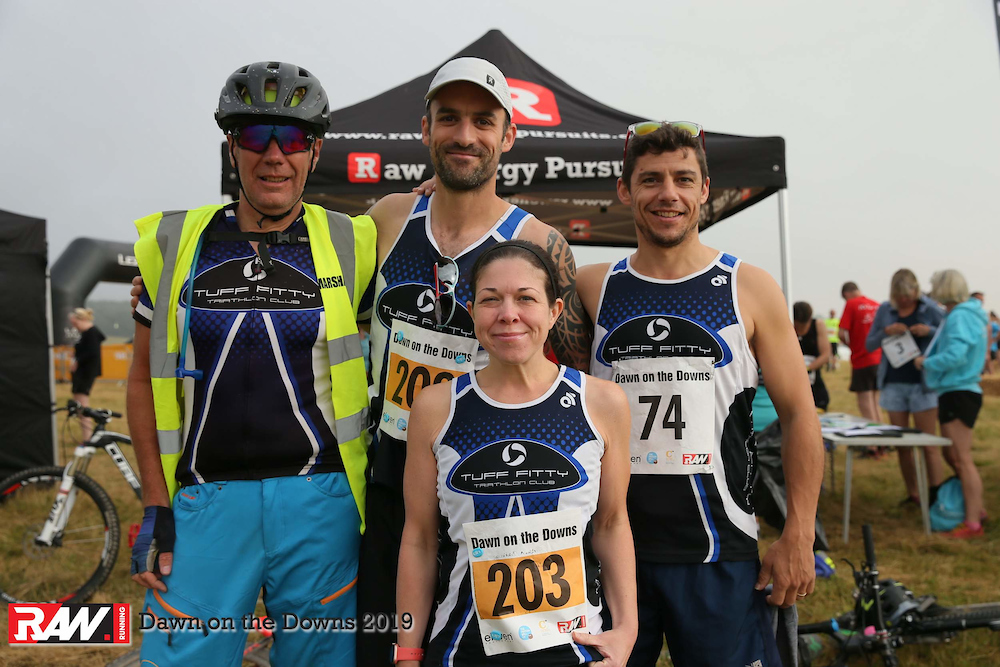 DAWN ON THE DOWNS
A new event from those nice people at Raw Energy Pursuits – Dawn on The Downs where there was a choice of a 10 mile run or 12k. Race information often says 'a scenic course' but in this case it was absolutely true. Starting on the Downs behind Windlesham school the route took in the South Downs way and the course received rave reviews from competitors.
It was a small, but perfectly formed group of Tuffs who competed. In the 12km there was a strong run from Paul Martin who completed in 5th position overall. In the 10 mile run Jon Babbage did well crossing 5th overall just 4 seconds behind 4th place. This is Lee Bishop's first year as a Tuff so it was pleasing to see he romped home 12th overall – a position which also secured him first male in his age category. Becky Lintott-Clarke was 4th female 14th overall and another prize winner in her age category as well. The star of the day must surely go to Shelley Babbage as you will read in her inspiring report below.
There was some great Tuff support alongside Debbie Boxall who was event manager, not least from Tiff Orton and Jon Roper who sped around the course acting as lead bikers for each race. Dan Fitzgerald, Juliette Reader & Tom Frith helped to marshal. There was also a Cani-cross race and the event is to be staged again next year.
"In January this year my New Years resolution was to take up jogging. I started with trying to complete 5K twice a week. Every Monday and Friday straight after work off I would go come rain or shine. It took me a few weeks to actually complete a 5K without having to stop or walk. I was not loving running so Jon suggested I join Tuff Fitty he said everyone is friendly, he was not wrong, it was the best thing for me. I now enjoy running with Tuffs on a Monday and Saturday and now running does not seem that bad after all. 7 months later I have 10 medals 2 of which are from Sunday. We booked Beat the Tide a few weeks ago but then saw Dawn on the Downs and quite fancied doing that one, but then realised they were on the same day. Jon and I agreed we would do both so we booked Dawn on the Downs as well. The day soon arrived and I was feeling quite nervous we arrived at Windlesham school and saw a few other Tuffs. It was soon time to go to the start line and before we knew it we were off. Jon and Lee were gone quite quickly but I soon found my pace and happily completed the 10 miles. It was a lovely run with some very nice views, definitely one I would book again. Then it was off home to wash the Tuff vests ready for Beat the Tide that evening. We arrived in Worthing saw a few other Tuffs and got ready to start. It was a first for me to run on the sand, the count down started and then we were off. We actually were not on the sand for long before we were diverted to the promenade as the tide was coming in. Again it was a nice run the weather was good. I eventually arrived at the turn point saw Wendy who passed me a couple of jelly babies and back I went. Got back to the finish line and was met with Jon and the other Tuffs. I was really pleased with my run, checked my watch and realised I got a new PB taking 3 minutes of my previous time. I was over the moon to get a PB after doing 10 miles the same morning. Two great events I would recommend both.
Shelley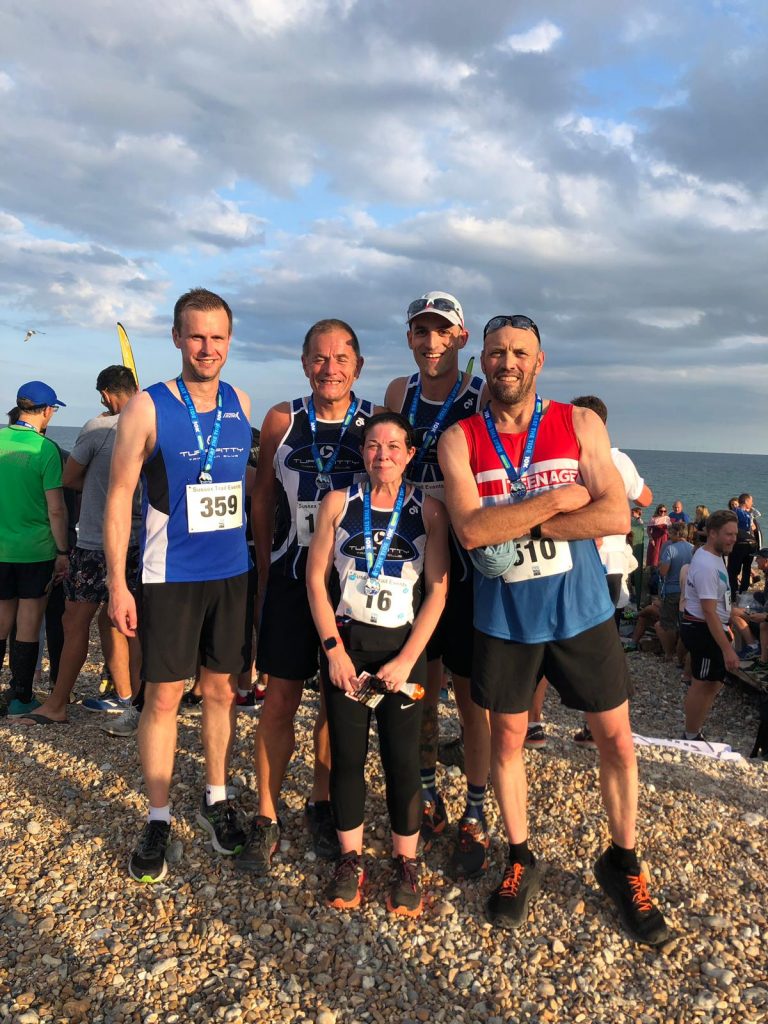 BEAT THE TIDE
As already explained above, with Dawn on the Downs having an 8am start, there was time for Beat The Tide at 6:30pm, a lovely sunny warm Sunday evening 10k. A nice run organised excellently as always by Tuff's Chris, Danny and Jay at Sussex Trail Events. Unfortunately the height of the water did mean the tide did beat the runners with more of the course than usual on the Prom. However there were over 400 finishers. Despite running in the morning, Jon Babbage still crossed in 19th place in 41:30, then Lee Bishop also completing the double. Michael Redgrave and Clive Harvey were next followed by Shelley Babbage as explained above with a new PB.
There was further great Tuff marshalling support from Jason Rae, Wendy Frost & Andy Vincent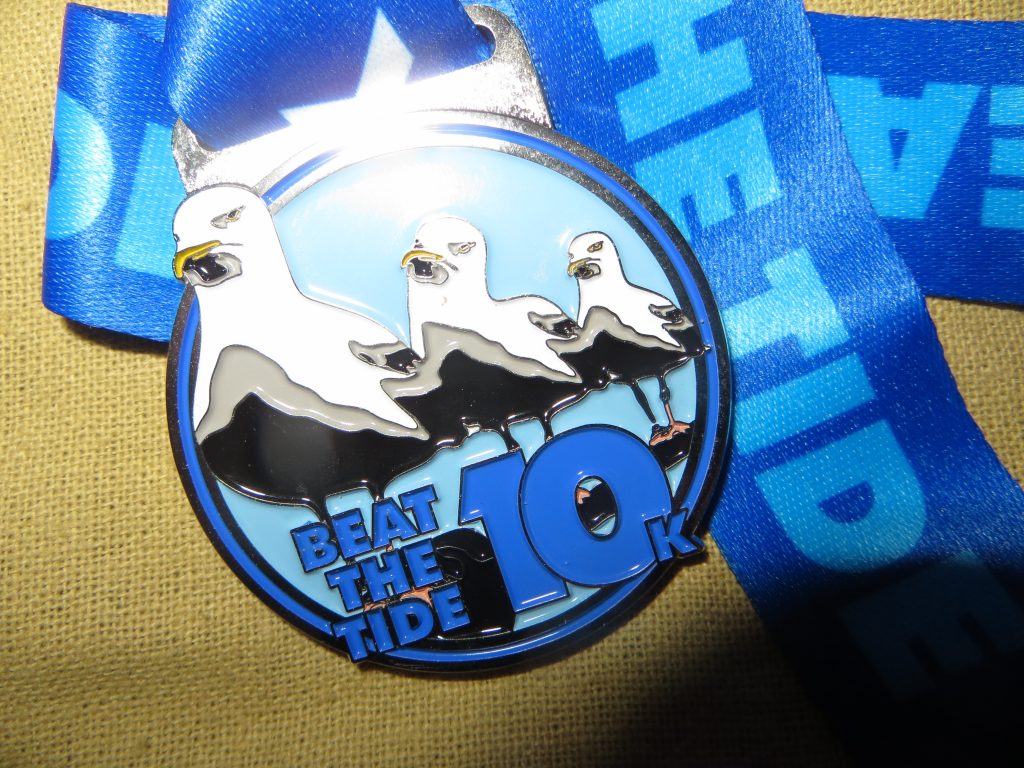 NATURES WAY TRIATHLON
The annual Chichester Triathlon, although just one Tuff competitor this year. Christine Holyoake took part in the Duathlon which was added to the weekend multisport schedule for the first time. Christine took part across 5k Run, 33k Bike, 5k Run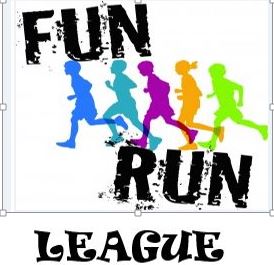 HORNET STINGER
Race9 in the West Sussex Fun Run League calendar was a 10km from Brighton Rugby Club. The race followed a cross-country course with spectacular views of the Downs and featuring hills, stiles and varied terrain. Linda Wright ran in this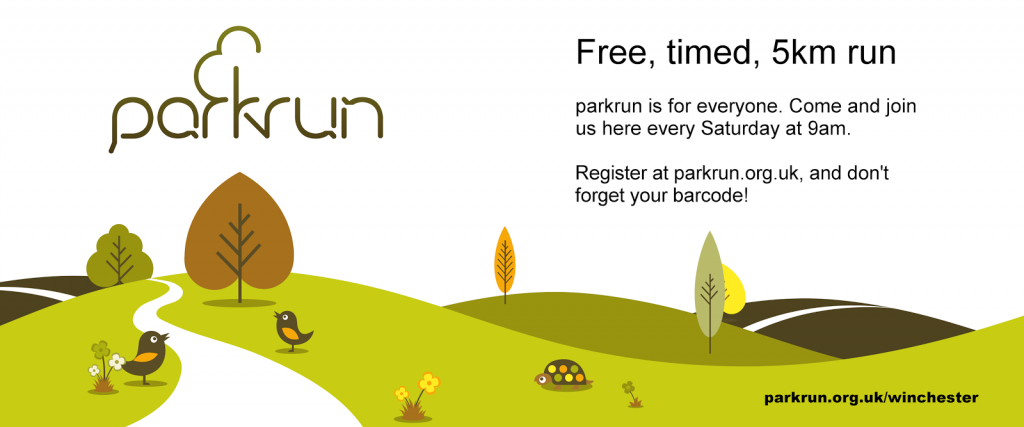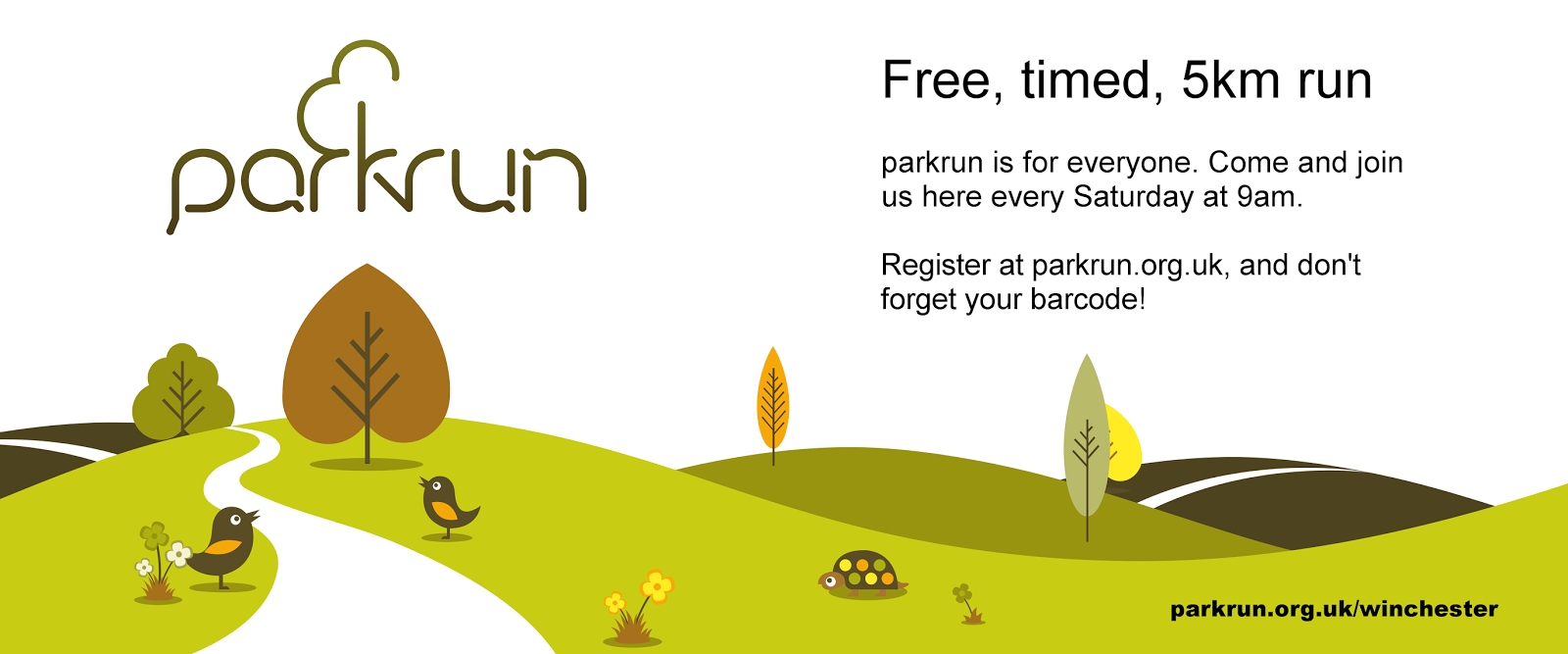 PARK RUN
At Worthing Park Run Jay McCardle was in action prior to staging Beat The Tide, returning home in 21:30. Paul Howie was next who was followed home by Tim Kenney. Amanda de Ridder was on the organising team this weekend. At Littlehampton Park Run Adrian Oliver was in action and excellent work from Jenny Oliver attaining a new PB by 7 seconds. Not to be outdone, our legend that is Bob Thomas also shaved time off his PB by 22 seconds – well done to all
TUFF UPDATES
#There are specific 'closed group' Facebook areas for members to access which give further details about rides, swims and cycles. Members; please feel able to apply to join each of Tuff Fitty Swimming Group, Tuff Fitty Cycling Group and Tuff Fitty Running Group and your application will be approved.
# Don't forget UK Athletics affiliation is available for Tuffs at £15 for the year underway; apply soon to start saving £2 as an affiliated athlete on many races. benefits of joining here request via clive.harvey@tinyworld.co.uk
# Weekend races – Tuff Fitty's Row, Row & run at Worthing Rowing Club 10am , &/Or David Lloyd (Worthing) Triathlon 7am
# Just over a week away until our Tuff club Lido event at Arundel -members welcome to do the full aquathlon, or do just the swim or run – also the infamous Tuff barbecue – all for £5 – bargain – please register your intent to attend. Event date – Friday 26th July at 7pm