Weekend Round Up 19th 20th August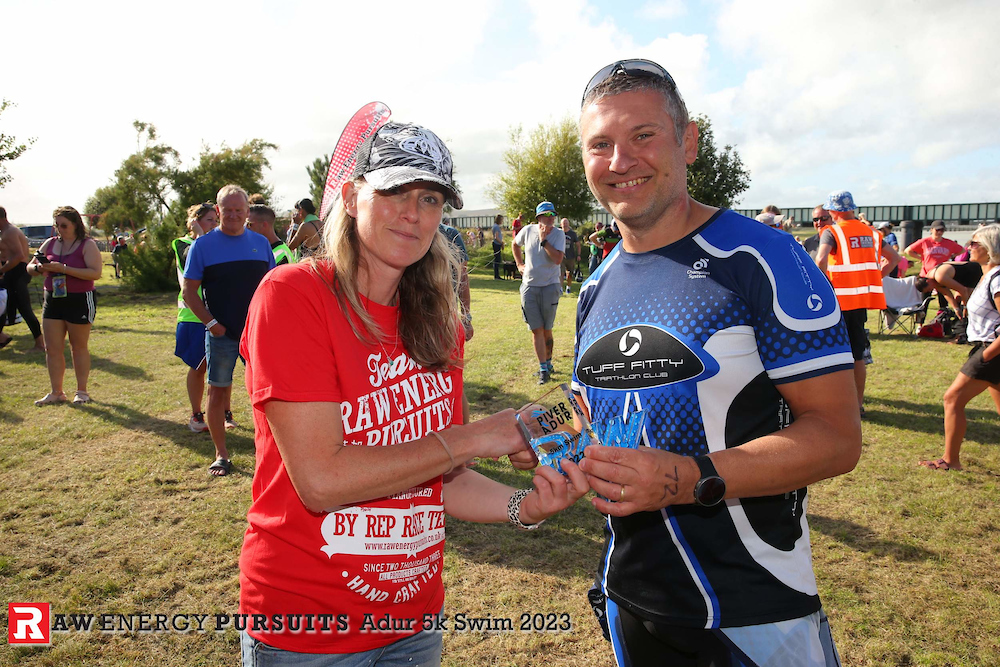 Fins Swim winner Barry Davids collecting his prize from Debbie Boxall
ADUR SWIM
Unfortunately there were a few Tuff no shows for Raw Energy's Adur swim, but Tuff Fitty still had 5% of the entrants with Ten Top Tuffs. From the HQ close to the Adur Aqua centre competitors were given a lift up to the river by the old Shoreham cement works. On the starting klaxon, competitors swam with the current to return to Shoreham Bridge, with the usual sandbanks to navigate en route. It was then a case of exiting via the steep slipway before swimmers started to get swept downstream.
First Tuff swimmer was Barry Davids who completed the course using Swim Fins. Barry was first fins swimmer home and he won the event by a whopping 2.5 minutes over the second fins swimmer. There was also a cracking swim from Nikki Gatland swimming in the 'non fins' category exiting the swim on Barry's heels, or should that be on his fins. Both finished exactly on the hour with Nikki finishing 9th overall and 2nd senior finisher in the non fins- great results. James Hodge was our next finisher with Adrian Oliver clearly delighted with his swim (below). Great to see Jon Babbage going well which completed our first five home and they feature in the photo montage below.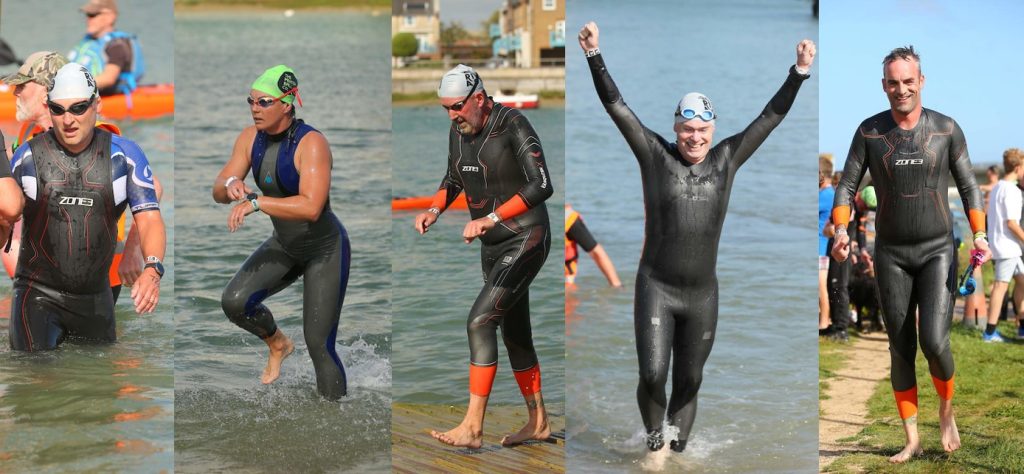 Barry, Nikki, James, Adrian & Jon
Further strong swims were occurring as less than a minute later Liane Davids completed the swim and very pleasing to see Grant Smalley back in race action. Wendy Kane had a strong swim as did Claire Luckham, it is wonderful to see her back swimming well. It is hoped Shelley Babbage doesn't mind being singled out as she had been a touch nervous ahead of the race as she reports below . However she needn't have worried as she swam brilliantly and exited the water up the field. It was great to see her beaming smile on the slipway and the next montage completes all our Terrific Ten on a warm sunny afternoon.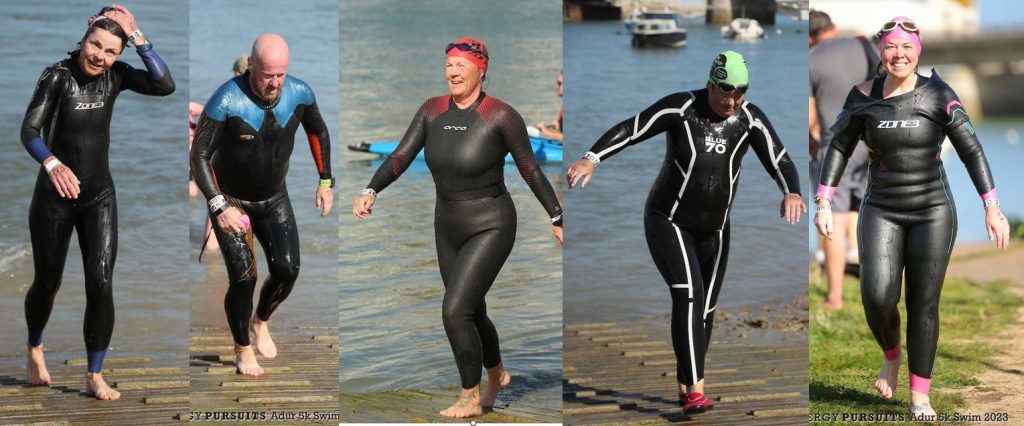 l to r : Liane, Grant, Wendy, Claire & Shelley
As well as our ten Tuff swimmers well done to those on the Raw Energy Team, event manager Debbie Boxall; Andy Rossiter, Trevor Harvey, Jon Roper, Marc Rice & Clive Harvey . Shelley's report follows:-
Well, normally the nerves would have got the better of me and I would not have turned up lol !! But I was quite sure I was going to go, I couldn't let Jon down again. A lot would know I was so nervous and actually felt like I could vomit on the line up at the river!! Luckily there were lots of Tuffs there to reassure me – thanks Tuffs. Tiff had reassured me there would be loads of lovely people in kayaks and on paddle board at the swim and she wasn't wrong.
Once I got in the water the nerves seemed to disappear and it wasn't to cold. The swim started and I found my place, at the back lol, but I knew that would be the case. For the whole swim I could see someone on a kayak, I was safe!, phew!. There was no seal!
It was a long way but I loved it and the weather was on our side. Raw Energy really do know how to put on a good safe event and to Debbie thanks for answering my many messages!. Thanks to all that made the event happen and keeping us safe. Would I recommend this to another Tuff? Absolutely – go for it!
Shelley

HOLLY HILL TRIATHLON
A sprint triathlon over a 400m pool swim, 28km bike & 6km run. Held at Sarisbury just beyond Fareham. Les Pearce brought his vast triathlon experience to the event, doing well in his 10 year age group as he reports :-
"Well that was an unusual briefing, to the first running of the Holly Hill Triathlon! A video of briefing by the race director! Not easy to follow, but it seems it must have been the same for others as the next day another email arrived with written details. Anyway I arrived on Sunday morning with plenty of time to spare, so I could drive round the bike course lap. Not a good start as I couldn't find any signs at the first T junction! Anyway it did get better despite roadworks, traffic lights, right turns and some great hills, I found my way round the route.
Registered and ready, I realised there wasn't many of us! Swim was fun trying not to be lapped by a friendly young whipper snapper in front of me and a another guy not tapping my toes behind. Happily out of the swim and through transition, out on the bike, it just wasn't my day, getting caught at the 3 way lights at road works, and every set of junction lights, on both laps! At least the right turns were clear and the Marshalls helpful. None the less I did enjoy the bike especially as it felt like it was nearly all up hill. Run next and that felt like it was all uphill too on both laps! Maybe I was just knackered by then! Anyway all finished and results posted and I was surprised to finish 21st overall and 2nd in age group, so it was not all bad! Time to move on and get ready for Brighton in 3 weeks!
Les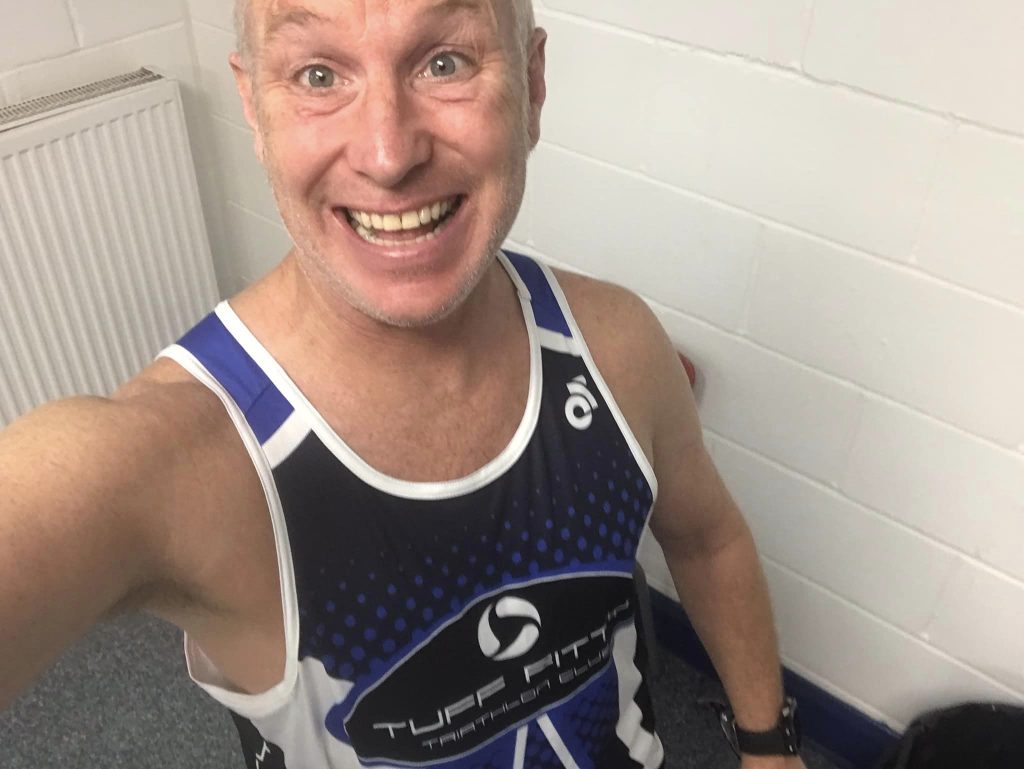 HENFIELD HALF MARATHON
The Henfield Half Marathon covers varied terrain, partly on the Downslink disused railway. Together with a civilised 10:30 start and entry at just £14 what's not to like. It was quality over quantity as Pete Littleboy was our sole entrant. He did well finishing in just 1 hr 51 a swift pace with Pete explaining:-
"I was reminded to signed up to this event after seeing a post on our Spond; so on a very sunny Sunday morning I arrived at Henfield sports ground for the start of the half marathon. After signing in and getting my number, I made my way to the start with only about 70 other competitors probably due to the woman's World Cup final and I found myself near the front. Off we went after a 10min delay, which wasn't ideal as I wanted to get back for the football.
The event takes in much of the Downslink and along the towpath of the riverbank so conditions underfoot were cautiously treacherous. None more so than coming face to face with a herd of cows several times. Add in having to navigate gates as well it can be slow going in places, but it was a welcome stop from the blazing sunshine which I hadn't allowed for. Therefore finishing in under 2hrs was pleasing. However I ran straight into the clubhouse to watch the football, still with my race number on as I could use the showers provided afterwards. The event was well marshalled and signposted with great facilities; however the race bling was very poor.
Peter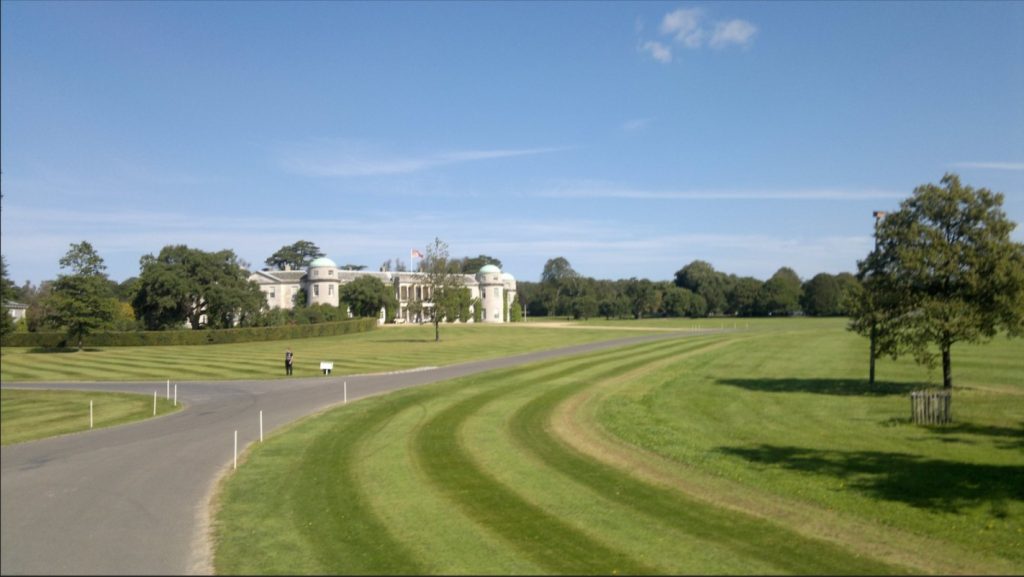 GOODWOOD HILL CLIMB
The Goodwood Hill Climb is more associated with motorsport and the Festival of Speed as cars race up Lord March's driveway. Once a year, usually on a Thursday evening, there is a run helping to raise money – this year in aid of Dementia. Petrol heads will know the start line is just inside the main gates at Goodwood with the hill climb itself measuring 1.17miles. This is a challenging 304ft ascent with an average gradient of 4.9%. The run is over 5 miles so in the above photo runners first turn left and run down to the west gate before returning to the course up past the house and then hitting the main hill climb, past the car finish line to bring runners right out onto the top of the Cross Country run course at the racecourse; pushing the ascent to 450ft.
Most of the route home is downhill and there was very close race action as Nathan Bilham finished just ahead of Stuart Harvey. Clive Harvey and Janet Shepherd made up the Tuff quartet this year. A goody bag and medal were the reward for the evenings work.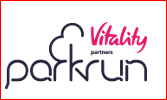 PARKRUN ROUND UP
At Littlehampton parkrun Fraser Kidd was first Tuff home in 22nd position, a particularly commendable result as he was pushing daughter Georgia around the course. Adrian Oliver was next using the run as a warm up for the afternoon's Adur swim. Sue & Colin Simpson ran together with their dog. Next home were Alistair Evans and Jenny Oliver, with Al doing the double adding a volunteer credit as well as his run credit.
At Worthing parkrun, Simon Grundy was back for the second consecutive week. Ben Abbott shaved 9 seconds off his PB time achieved in July. Ed Lay was our third Tuff home. Nina Tully and Elaine Rousseau completed our Tuff Quintet. Whilst local parkrun legend Les Pearce didn't run (ahead of his tri the next day) he was still present on the organising team.
At Bognor parkrun there was a super result from Katie Young who raced around the course slicing 15 seconds off her previous PB. Jason Rae was back at Hotham Park for consecutive weeks with Will King finishing 30 seconds later.
Hove Prom parkrun was the staging post for Trevor Harvey to complete a parkrun before heading to Shoreham to be part of the set up team for the afternoon's Adur Swim
Horsham parkrun was visited by Sheila Bailey & Kate Evans as it was a target race for their running club, a three lap course around the perimeter of Horsham Park.
Seaford Beach parkrun saw Jeremy Garratt in action for this out and back seafront course turning around the Martello Tower.