Weekend Round Up 16th 17th February
A mild sunny February Sunday resulting in a bumper edition – read on:-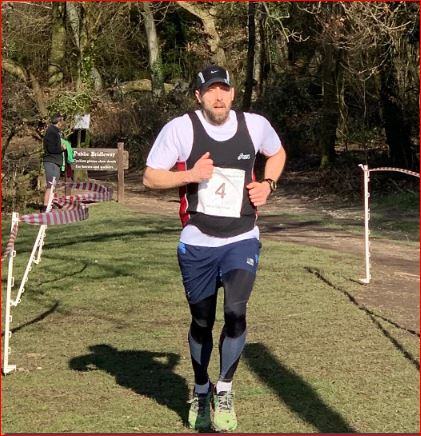 GLATTING BEACON 5
First up a report from Clive Harvey from a new event up at Whiteways Lodge
"I was keen to enter the Glatting Beacon 5 to tick a few boxes. Firstly to support one of our members – Jason Rae at Southern Multisport, (tick) and knowing him it would be a good race, (tick) and also sandwiched between two weekends of Half Marathons perhaps it was a chance to go a bit faster (fail!)- I need to step away from the computer more.
It was a lovely day with clear blue sky and a great route amongst the trees. A well marked course with arrows on the ground & signs on trees to stop people running down firebreaks. A short downhill stretch & then a steady incline for 2.5 miles up before turning just before the South Downs way & back.
Some Tuffs congregrated on the start line for the Tuff family pose – banner shot above. Danny Cunnett & Jay McCardle being Ultra, Ultra runners, clearly would be very strong but would they be speed merchants? Crikey! the hooter went and they were both off like greyhounds out a trap, flying down the forest trail. What was pleasing was to see one of our newer intake of Tuff's, Steve Woodbridge, running so well. He crossed the line in 5th position overall in 38:33, clearly a great Tuff addition. Those Sussex Trail Event gents kept up their strong momentum as Danny crossed just 9 seconds later in 6th position overall & Jay in 11th position in 40:15 – three in the top 11 – brilliant. Glenn Parisi was the next home running well. Debbie Boxall was another strong performer having entered the Cani-Cross. Unfortunately Obi must have got out of his basket the wrong side, although not at his best, the two were only just behind the cani-winner. Trevor Harvey has been increasing the pace of late with a good time just leaving me, chubby chairman, just getting in the top 40% to add to the 7 Tuffs running
A thoroughly recommended race; being on our doorstep it is easily 'gettable' but also was a bargain; the race entry fee included a big bacon bap and quality bit of bling. Thanks to Jason for organising and another recent Tuff member deserves a mention – Claire Luckham; she was one of the marshals on the morning and to Jon Roper, Tiff Orton and Wendy Frost who used their mountain bike ride to come and cheer.
Clive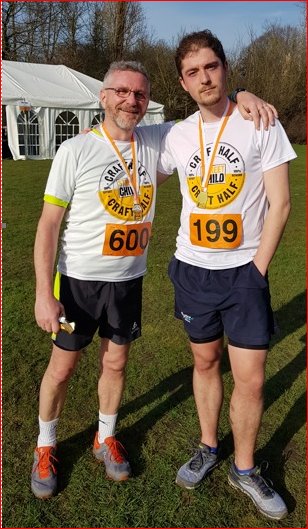 CRAFT HALF MARATHON -WIMBLEDON
Next up a report from Steve Bridgeman at an intriguing Half Marathon billed as the 'ultimate London Beer run' which finished with a 'Halfter Party' and a civilised 11:30am start:-
"The above photo is of myself and Joe Bridgeman having just finished the Craft Half last Sunday. It was held on Wimbledon Common to raise money for Street Child website here. It's a half marathon around the Common, with 6 refuelling stops where runners down a half pint of craft beer and some water. Joe's finishing time was 2.15.50.3, pipping his dad in a sprint finish by about 6 seconds. I finished in 2.15.56.5."
"It was a wonderful event, highly recommended to anyone who likes running, drinking beer and raising money for vulnerable children and has always wondered what it would be like to do all three simultaneously!"
Steve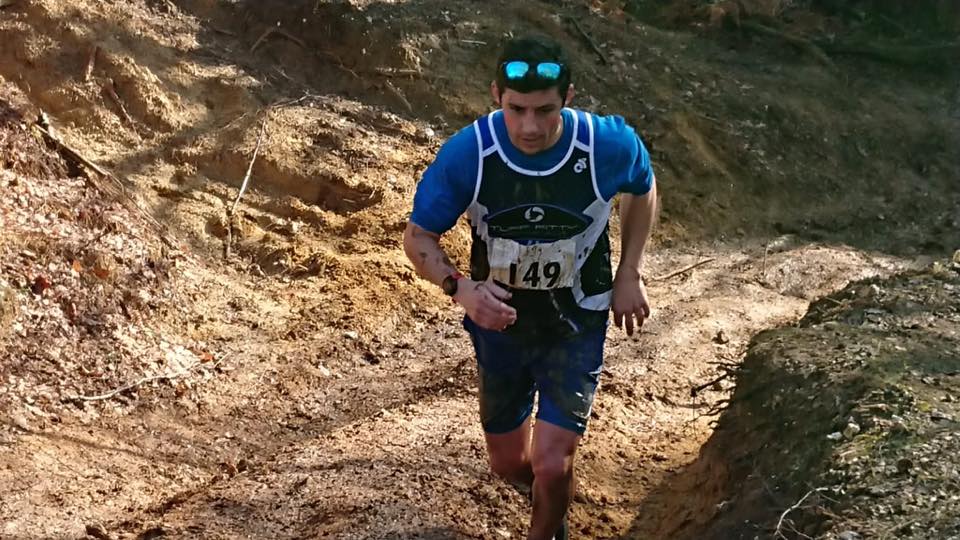 SLINDON SLOG
Next up a report from Paul Martin at Slindon for this off road 10-mile race. Just a pair of Tuffs present but as you will read, two fantastic results:-
"Not done this one before so didn't really know what to expect, other than the 'steps of doom' that I had previously encountered on the Rewell woods running festival. Had to walk up them that day so was determined to run them this time.
The morning came and it was fresh but sunny, perfect conditions. Myself and the wife met up with the rest of her 'Foxy Ladies' running buddies, all thirty-odd of them, and got registered and prepared.
Met Jonathan Babbage in the queue for registration, this was his first time doing this one too so neither of us could offer the other any useful advice, we would just have to take it as it comes.
The gun went and we were off, out of the cricket club and into some singletrack woods, across a road and on to a wide straight section, at this point Jon was disappearing into the distance ahead, I was taking it conservatively as I had not run at all in January due to injury and only a few times in Feb, I was expecting the ten miles to be a bit of a shock to the system.
Across another road, a few ups and downs and then into the pits for the first time. This wasn't as bad as I was expecting and managed run well through all the deep water and very muddy sections.
Out of the pits and up into the woods, feeling comfortable and no hint of the injury so pushed on and started picking up a few places. Got to the big tree that I recognised from the Rewell woods race and then I knew where I was and where I was going. This really helped and I managed to keep pushing the pace. Got to the meadow, and spotted Jon right at the other end, he then, unknowingly, became my target.
Pushed hard along the meadow and back into the woods, relaxed a little here as I knew the 'steps of doom' were coming up.
Got to the bottom of the steps and thought, right, dig in, small steps, high cadence, good arm swing, and before i knew it i was at the top, still feeling comfortable, yes!
Short section through the woods and we dipped down and back on ourselves past the bottom of the steps which is where I started meeting all the Foxy Ladies and the wife coming the other way, lots of high fives, and encouragement which spurred me on.
Came out onto a little clearing before the meadow and came across Jon having a swift comfort break, he shot off just ahead of me and by the time we had crossed the meadow we were running together. A few steep uphills back into the woods and Jon started to pull away, I really need to work on my uphills, but then we got to the top and I knew it was downhill for most of it from now on. I managed to catch him and overtake him and a few others here before hitting a few more ups where he caught me back up. We hit the pits together and cat and moused all the way through, we exited the pits together and then I knew there was one last downhill followed by a longish up, I pushed hard down the hill hoping to get a bit of a lead but it was not enough, Jon powered past me on the last uphill, did I say I need to work on my uphills, and off into the distance. By the time I reached the flat he had a substantial lead, I pushed hard for the last bit but there was no way I was catching him. I took a look behind me and there was nobody else in sight, so I relaxed round the last bit of wooded singletrack, back into the cricket club and across the line. To my surprise it turned out I was 5th overall and Jon 4th, although official times and places are still to be announced due to a fault with the timing system. Well done to Jon, he ran superbly."
Thoroughly enjoyed this race and will defo be doing it again. Might put some more uphills into my training first though!
Paul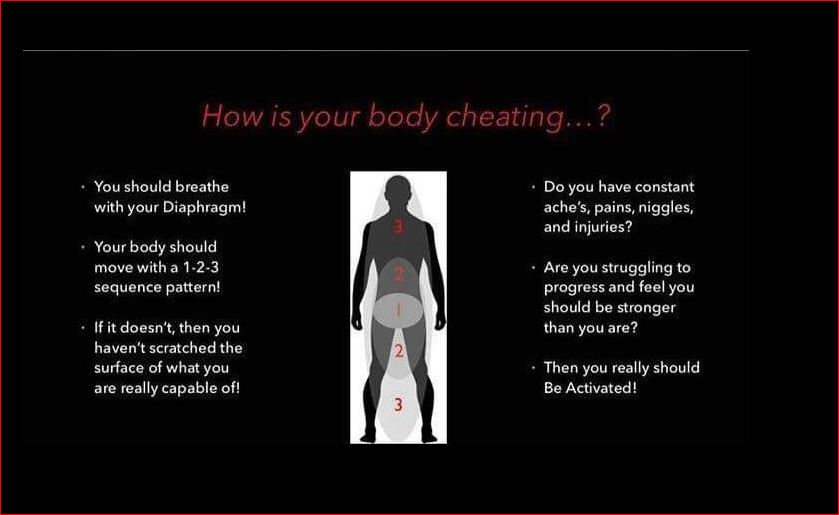 ACTIVATION SEMINAR
Something different to offer club members was our talk on muscle activation lead by Carla Bizzell & Miki Floyd. One of the lead points to consider was a positive attitude in races and breathing properly. By pairing up, the participants demonstrated how negative thoughts impacted on muscle response. The evening then progressed on to key activation points in the body. An informative evening and often hilarious as the pairings tried to find some of the trigger points. The exercises have been sent to the participants. Particular thanks to Carla & Miki for their time and expertise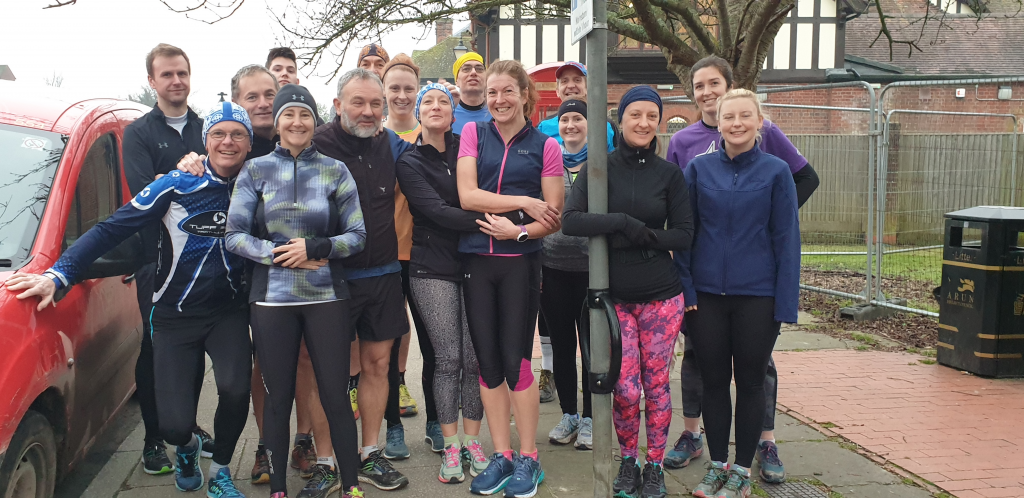 SATURDAY RUN
Spotlight on training this week is the Saturday morning run at Arundel -7:30am. Deliberately held here to take in undulations in the Park and on the Downs. Numbers (and distance) are now building up as people come along particularly for marathon training; London & Brighton being just two. Highlighted here because as the mileage demands differ so the Saturday group is splitting into progressive, through to faster; so whatever your goals there will be a group for you. A dry T-shirt and change are recommended as most stay for coffee afterwards.

BRITISH TRIATHLON UPDATE
The weekend saw a British Triathlon conference for event organisers and Technical Officials. Clive Harvey attended as a Regional Technical Official and it is worth updating the membership. The last update to the rulebook largely aligned BTF rules with the International Triathlon Union and no major changes to the rules are envisaged for the next two years. For 2019 there is a greater emphasis on prohibiting two way communications and electronic devices and swim pace or temp devices worn under swim caps. The other aspect is that closer attention will be made to (men and women) who race with a front zip undone; if you are planning to race abroad under ITU rules a rear zip fastener is the way forward. (kit order open). Some latitude is permitted if front zip is down no lower than the breastbone over longer distance but for sprints at least make sure the zip is fully closed when you head for the finish line. One common mistake is that many people are unaware calf guards cannot be worn in pool swims where wetsuits are not permitted.
There already 59 events sanctioned by British Triathlon for 2019 (85 for the whole of 2018) in our South East region although 13 either didn't get an official, or operated outside BTF governance. Technical Officials can be Local Technical Officials who officiate at pool based events or Regional Technical Officials who can serve at open water events. Whilst more officials have come on board these are predominantly East Sussex and Kent based and there is a plea to increase the number in West Sussex. If anyone is interested please speak to Clive Harvey to find out what is required.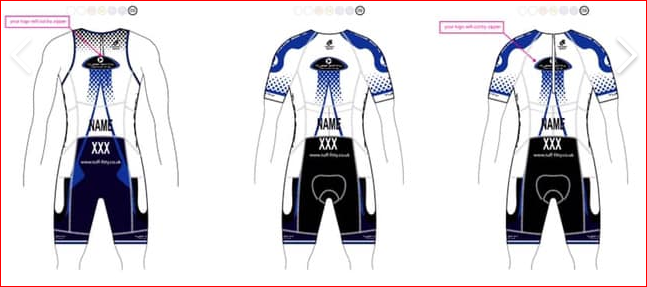 CLUB RACE KIT
There is an order open currently for Tuff Fitty Race gear. This covers a wide range of our Champion System based branded kit, cycle kit, gillets, running vests and trisuits. Whilst this was mentioned in the last round up, a ChampionSystem order will be closed off on Friday 1st March, so if you want race kit for the season; we advise that you need to get onto this order
Many will have seen previous posts where we have orders open for hoodies and track pants. Also the latest Tuff gear is branded event clips to avoid stabbing your running vest to pieces with pins. Kit queries, please contact Clive Patterson-Lett.
Park Run
The standard of Park Runing is strong; at Worthing the top 75 finishers were under 21 minutes. One of those Jay McCardle was warming up for Glatting 5. Next up James Oram clocking up his Park run number 95. Chris Sloggett next, who has 92 Park runs, closely followed by Ed Lay. Amanda de Ridder, Gary Edge & Elaine Rousseau completed the seven.
Across at Bognor Park Run, Juliette Reader was in action and attained another PB taking 31 seconds off since her last Bognor run crossing as 6th female over this twisting course. Becky Lintott-Clarke was also in action again with her daughter.