Weekend Round Up 24th 25th October
Tuffs are an enterprising bunch of people which has enabled race reports to feature in each of the last seven week's round ups, although with the Covid restrictions they are becoming harder to find. First a summary from the weekend's Annual General Meeting.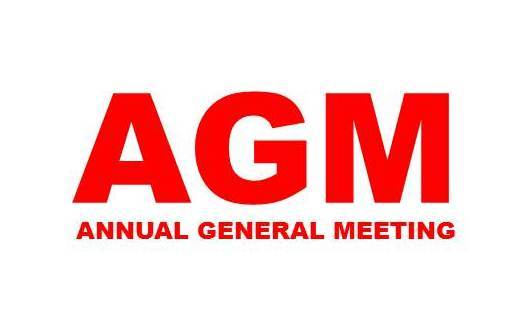 TUFF FITTY'S ANNUAL GENERAL MEETING
A big thank you to everyone who dialled in for our Annual General Meeting. The turnout was quite impressive for such an event, perhaps a virtual meeting is the way forward in future. Thanks go to Ed Lay who gallantly agreed to host the meeting via Zoom enabling everyone to dial in.
A club run by members for its members it is important to be open and transparent. The meeting voted the committee back for a further year and they are listed below. All the committee are open to ideas, so please engage with them to help us move forward.
Committee- Chairman Clive Harvey
Committee- Treasurer Anthony Towers
Committee- Secretary Iris Bennett
Committee- Events Sue Neilson

Sub committee -events Drew Gowland

Committee- Kit Shelley Babbage
Committee- Covid Officer/Coach Rep Wendy Frost
Committee- Social Nicole Ewer
Committee- Marketing Guru James Brock
Financially it was reported that we are in a strong position. We were able to close off our venue commitments quickly at the start of lockdown and were fortunate that our annual Frosty Aquathlon could be staged two weeks before races had to close. Whilst your club subsidise both our swim and run training hire fees, it was agreed we could support retaining swim and track fees at the existing tariff. It was acknowledged that the Pandemic has made our activities very difficult, and whilst your club are monitoring the situation with a covid officer and the operation of our own track and trace, we ask all members to continue to play their part with social distancing. The chairman reported that the continued advance in social media meant our Facebook centric communication was proving ineffective with not everyone able to connect with an ever increasing range of mediums being used. The AGM agreed to adopt an app based system (see below). Questions were raised as to our ability to stage the Frosty in 21. The chair advised tentative enquiries had been made but the meeting requested that preparations be pursued as it was felt important to continue to stage the event. It is hoped that the Covid restrictions ease in 2021 as this will be a big year for Tuff Fitty. As one of the oldest Tri clubs in the country we hope to be able to celebrate our 30th anniversary in style.
SPOND
Tuff Fitty have now adopted the Spond app. The important aspect is that it can be loaded onto any Smartphone, or PC/Laptop so it is a system that can be used by all members; you can access on both phone and desktop so you dont need to restrict yourself to one format. Spond will enable members to book sessions and have a central feed for Tuff information to and from all members. Your committee would like to ask that all members make use of this to make Spond the 'go to' destination. Feedback has been extremely positive as clear and very easy to use. All members have been sent an invite, if for any reason someone feels they should be on the App but has yet to receive an email, please contact Clive Harvey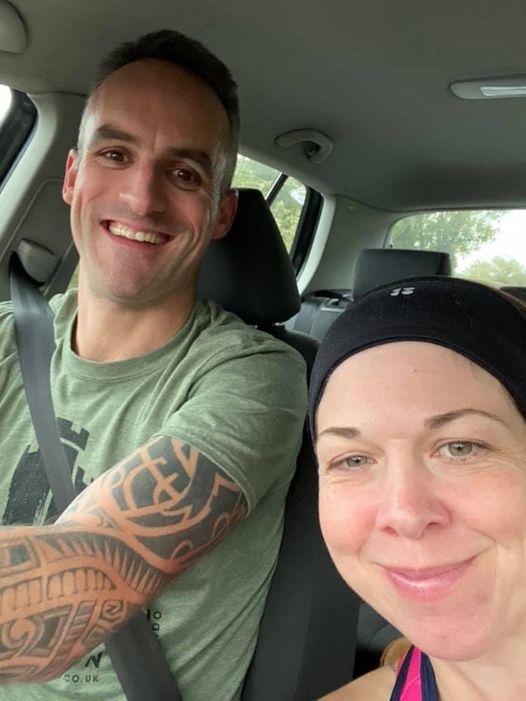 BEACHY HEAD MARATHON
Waking up to high winds probably isn't conducive to going out running, but to run along the top of Beachy Head in a race, err, not the best of ideas, as the race in question was The Beachy Head Marathon; an event that has been judged one of the top ten marathons by Runners World. On top of this Jon Babbage has been coping with a high level of work limiting his training but both Jon and Shelley Babbage arrived at the start line and noting it was groundhog day. Last year the race was also run in blustery conditions and here they were again!. Conditions were worse this year with Shelley stating that in all likelihood if she had tried to jump off Beachy Head she would have been blown straight back up. Both Jon and Shelley played down their results but fair play to them both completing such an iconic marathon running over the UK's highest chalk sea cliff.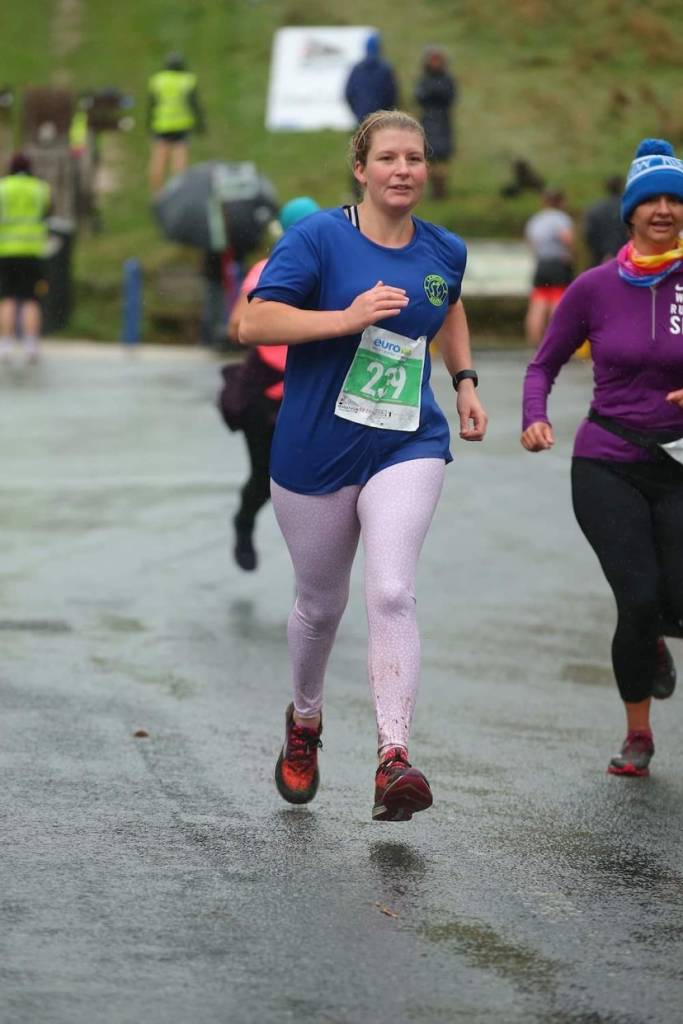 BEACHY HEAD 10k
It was great to see one of our most recent new members in race action at the weekend as Melissa Shrubb took part in the Beachy Head 10k. As explained above Melissa experienced the worst of the weather as well. She reported that "It was a rather Baltic start but great to have completed a race this year! " "I think it was probably the worst weather I've ever run in".
—————————————————————————————————————————————————————————————————-
Where you have found a race to enter & participate in, please ensure you let the Round Up editor know. It doesn't need to be a lengthy report but it would be great to hear from you, and with a picture would be even better so we can share recommendations about future races – thank you